A Study in Subtlety: Ingenious Brewing Beer Reviews
If you haven't heard of Ingenious Brewing yet, they are one of the leaders in Houston for big flavors in beer. They are known for their juicy NEIPAs, their fruit bomb sours, and their decadent pastry stouts. I swung by their brewery and tap room on 59, just north of the beltway a couple weeks ago and picked up three cans that I thought were going to blow me away with in your face flavors.
The three beers in question were Fruit Madness: Elf's Blood, Special Drop #4, and Almost Apple Brandy Jacks. All three were delicious, and defied my expectation of what these styles can achieve.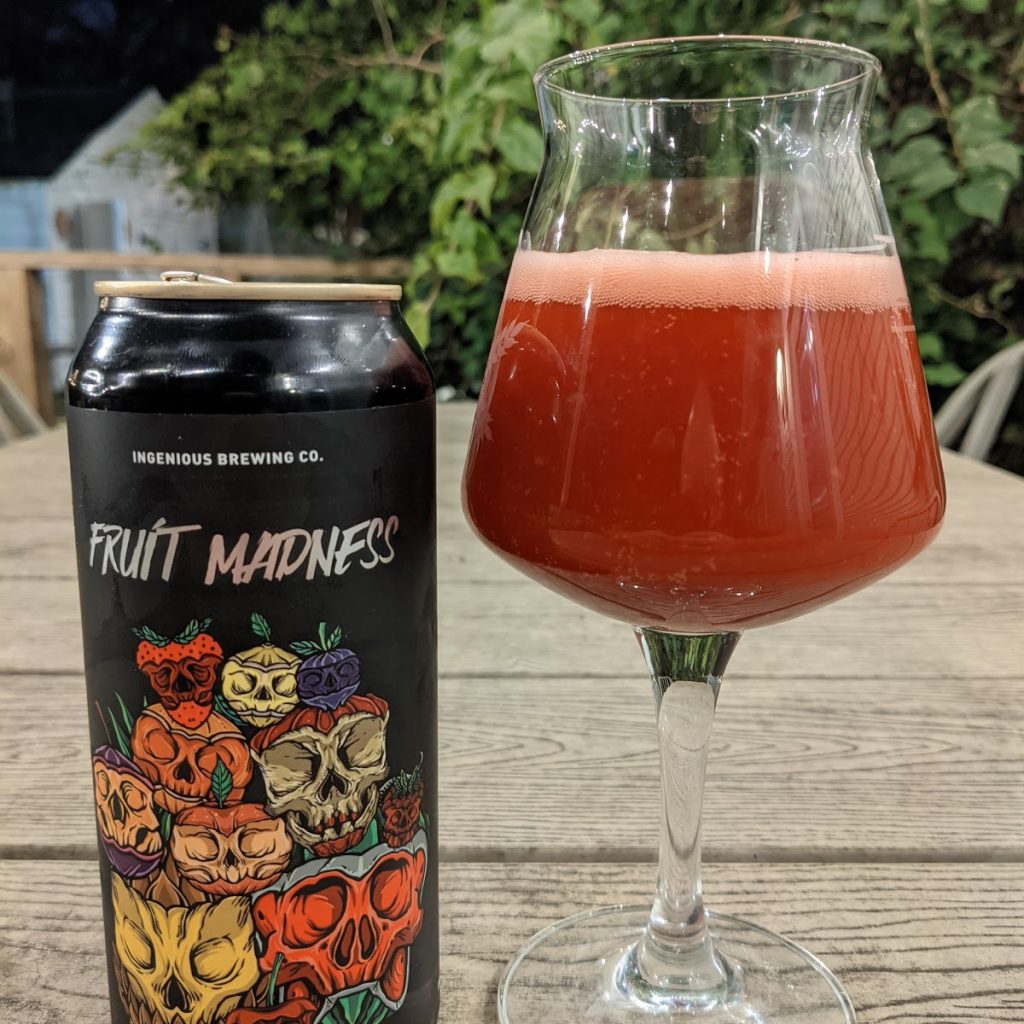 First up was the Fruit Madness: Elf's Blood.
This is an imperial sour with raspberry, white chocolate, macadamia nuts, and sugar cookies. I went into this expecting a cloyingly sweet "beer" with almost a fruit smoothie flavor and a creamy mouthfeel from the white chocolate. In the best world, my hope was the acidity of the raspberry would tone down the sweetness from the sugar cookies. I was so happy to be proven wrong. It poured a beautiful fuschia with a quickly dissipating light pink head. The first sniff gave me a lot of raspberry with a hint of the sugar cookie that slowly gave way to the white chocolate as it warmed up. The first sip reinforced my expectations, being all white chocolate and macadamia nut, but as the beer washed across my palate, the acidity of the raspberry cleaned that sweetness off, making room for the crisp, clean sugar of the sugar cookie. That is then followed by the base acidity of the imperial sour and a little more of the macadamia nut. This cleansing acidity combined with the effervescent mouth feel made a beautiful beer drinking experience, leading you always into the next sip. It truly drank like a high end restaurant dessert. The only real disappointment of the beer was that I didn't have it all to myself because I shared it with my wife, and it is 9% abv but drinks like it is 6%. Going into this beer, this was a style I had yet to have that I would consider well done. This sets a high bar now going forward.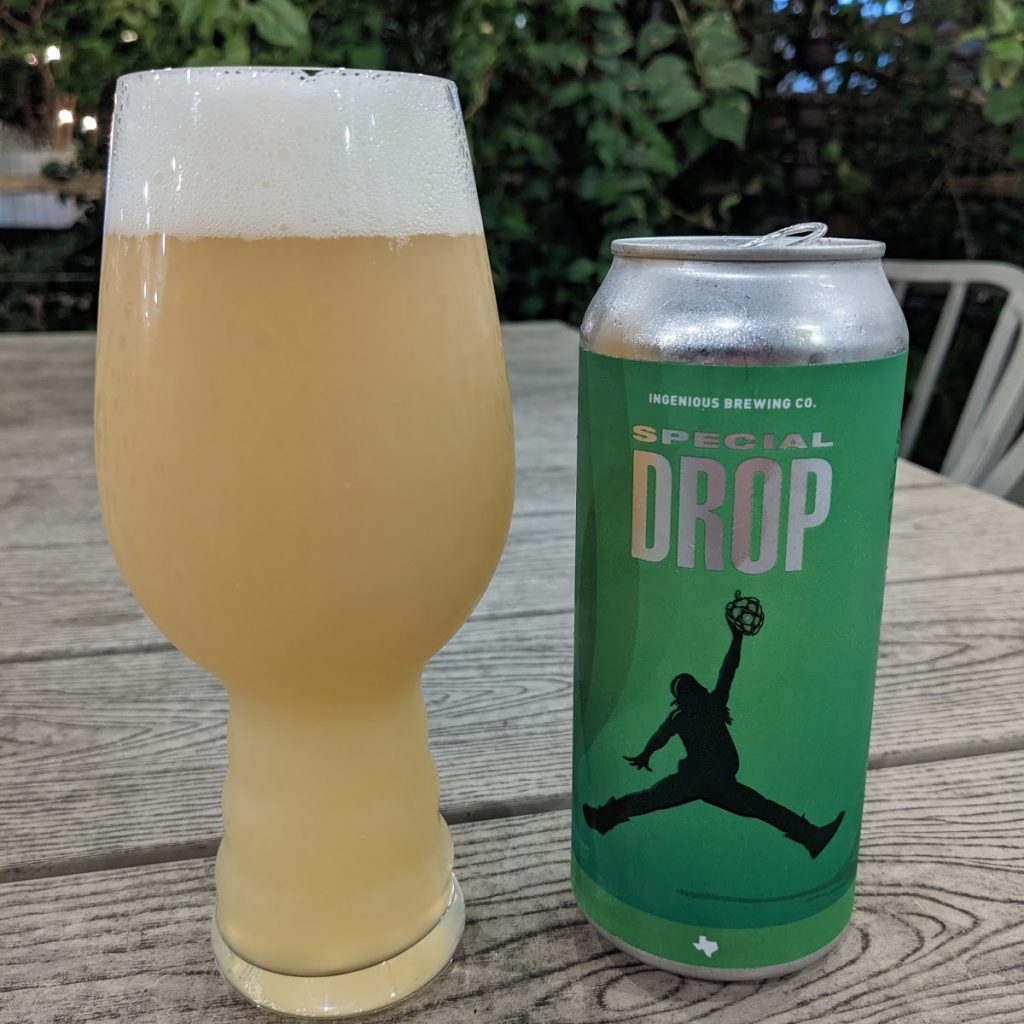 The second of the beers I had was the Special Drop #4.
Hop Drop is a series they have of NEIPAs of varying hop and malt builds. This iteration showcases a new product the brewers at Ingenious are using. It is a new souring agent you pitch alongside your normal yeast strain. It produces lactic acid, and dies at 3.5%, making it a great option for breweries that want to play in souring, but don't want the headache of traditional mixed culture yeasts. This is a long way of saying it is a sour Double NEIPA, clocking in at 8% abv. My expectations for this are that grassy hop flavor you get from dry hopping kettle sours paired with the creamy mouthfeel of a hazy DIPA. I poured it into my glass, and it looks exactly like I expected: a hay colored beer I can't see through with a thick white head. Notes of lemon peel, mango, and a bit of breadiness greeted my nose, to be followed by some peach as it warmed up more. On the first sip, I got peach and lemon with a touch of acidity. As the beer warmed up the peach came out more, overwhelming the acidity. This was all backed up by a very creamy mouthfeel. Overall I do wish there was more of the sour side, but the beer was a delicious departure from the typical hazy IPA and makes me excited to try more beers using this new product.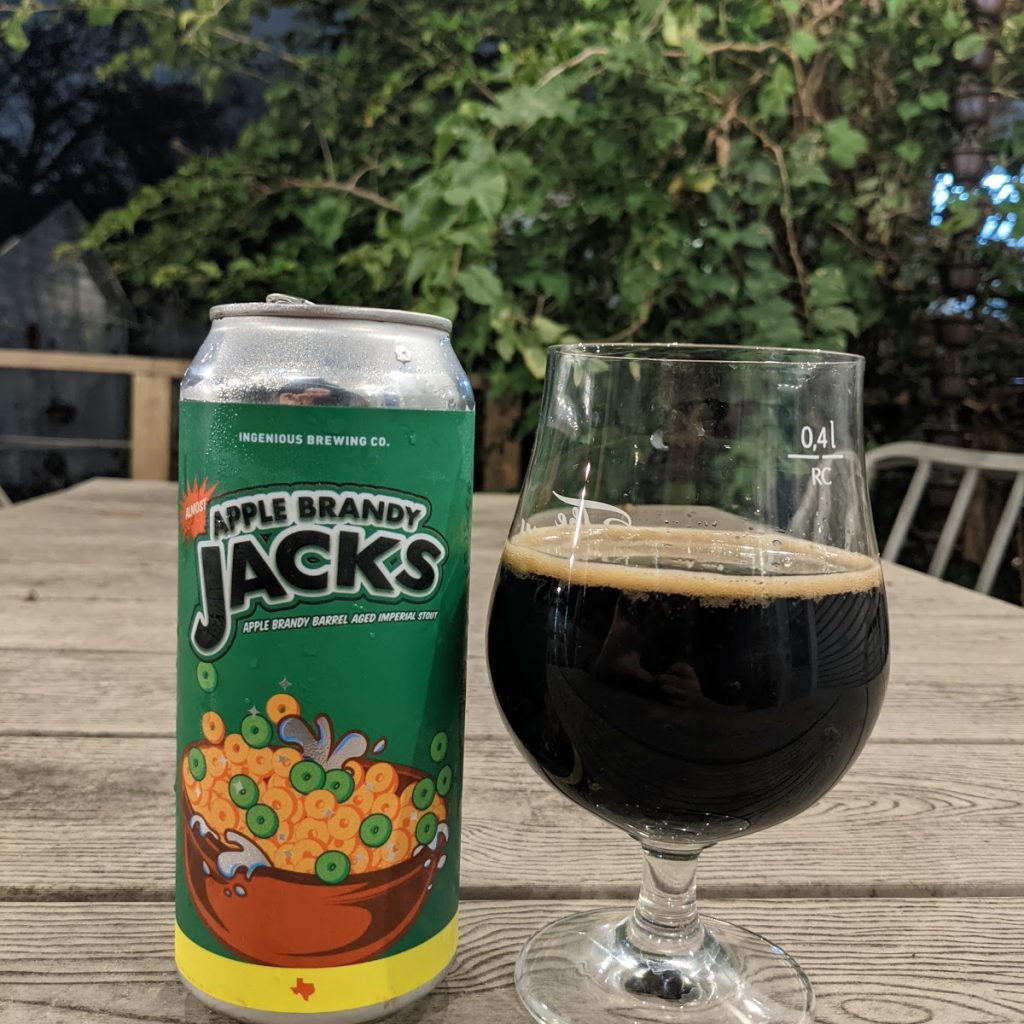 The final beer was the Almost Apple Brandy Jacks, a blend of russian imperial stouts.
Part was aged in apple brandy barrels, and part was conditioned on Vietnameese cinnamon and the breakfast cereal Apple Jacks. CLocking in at 11% abv, this was the biggest of the three. I expected a booze forward beer and was hoping for an apple pie like quality from the apple jacks and cinnamon. The pour was pure darkness with an espresso crema colored head and a slightly boozy aroma. There was a little apple sweetness that grew as it warmed up. On the palate, it was a nice full bodied stout with a little grainy sweetness on the back end from the cereal. I was slightly disappointed by the lack of cinnamon, but the mouthfeel was exactly what I hope for from a big stout like this. It was viscous enough to represent the abv without being syrupy. Overall, a very drinkable stout with just a hint of the cereal and barrel to make it different from its competitors.
Sadly for everyone involved, Ingenious is now out of the Elf's Blood, but I know I'm going to be keeping my eyes out for more like it from them. As for the other two, they were released last Wednesday, January 20, and are currently available out of their tap room. The Almost Apple Brandy Jacks is also going to be part of a virtual beer fest being put on by Hop Culture that celebrates breakfast and beer. Check out the festival and see what other beers are included here.
Cheers, and happy drinking!