Craft Culture X (For the Culture and Ovinnik Brewing)
A new and unique brewery is opening in the Lazybrook/ Timbergrove area named Craft Culture X Brewing. Craft Culture X is a joint brewery consisting of two partner breweries: For the Culture Brewing and Ovinnik Brewing.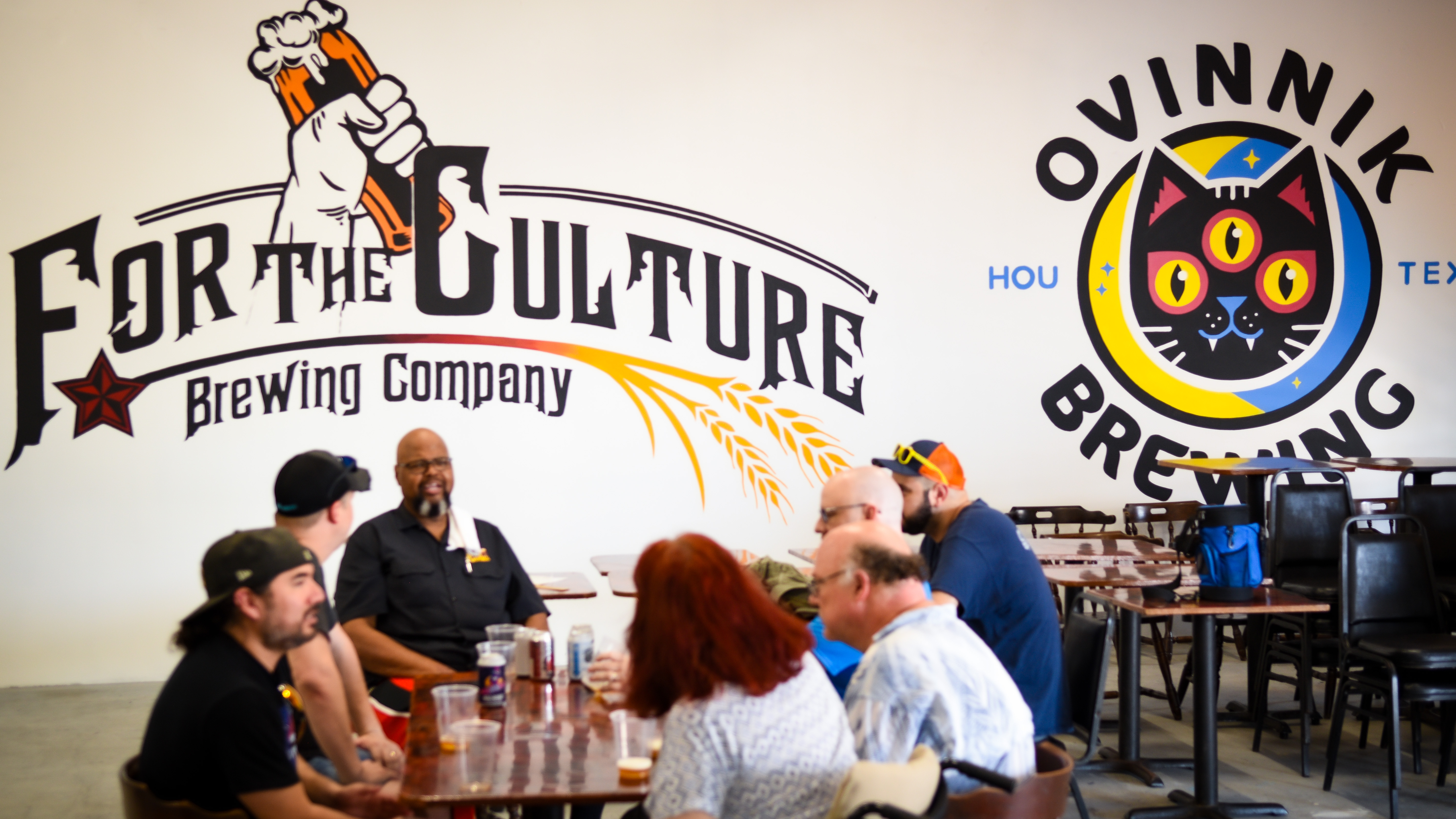 For the Culture is the first Black owned brewery in the city of Houston, while Ovinnik is a predominately female owned brewery. Together, Culture X Brewing is leading Houston towards inclusion of all in the beer community. This collaboration has even challenged traditional membership in the Texas Craft Brewer Guild, who has recognized Craft Culture X as a Co-Op member while also recognizing the two partner breweries individually as members.  
The owners of Ovinnik Brewing (Janine Weber and Jen & Chris Mathis) first identified the Wynnpark location three years ago, taking out a lease on the property and beginning the process of constructing their brewery. In the Summer of 2021, For the Culture Brewing (Jonathan Brown, Carl Roaches Jr., Devon Daniel and Miguel Rodriguez) was approached by Michael "Mufasa" Ferguson about Ovinnik and the possibility of forming a partnership between the two breweries to help each other reach their goals of opening a taproom. Ferguson had been consulting with Ovinnik as they were trying to open their own brewery, and when Ovinnik realized a need to bring in partners to help them get over the hump of opening, Ferguson turned to For the Culture to see if they were interested.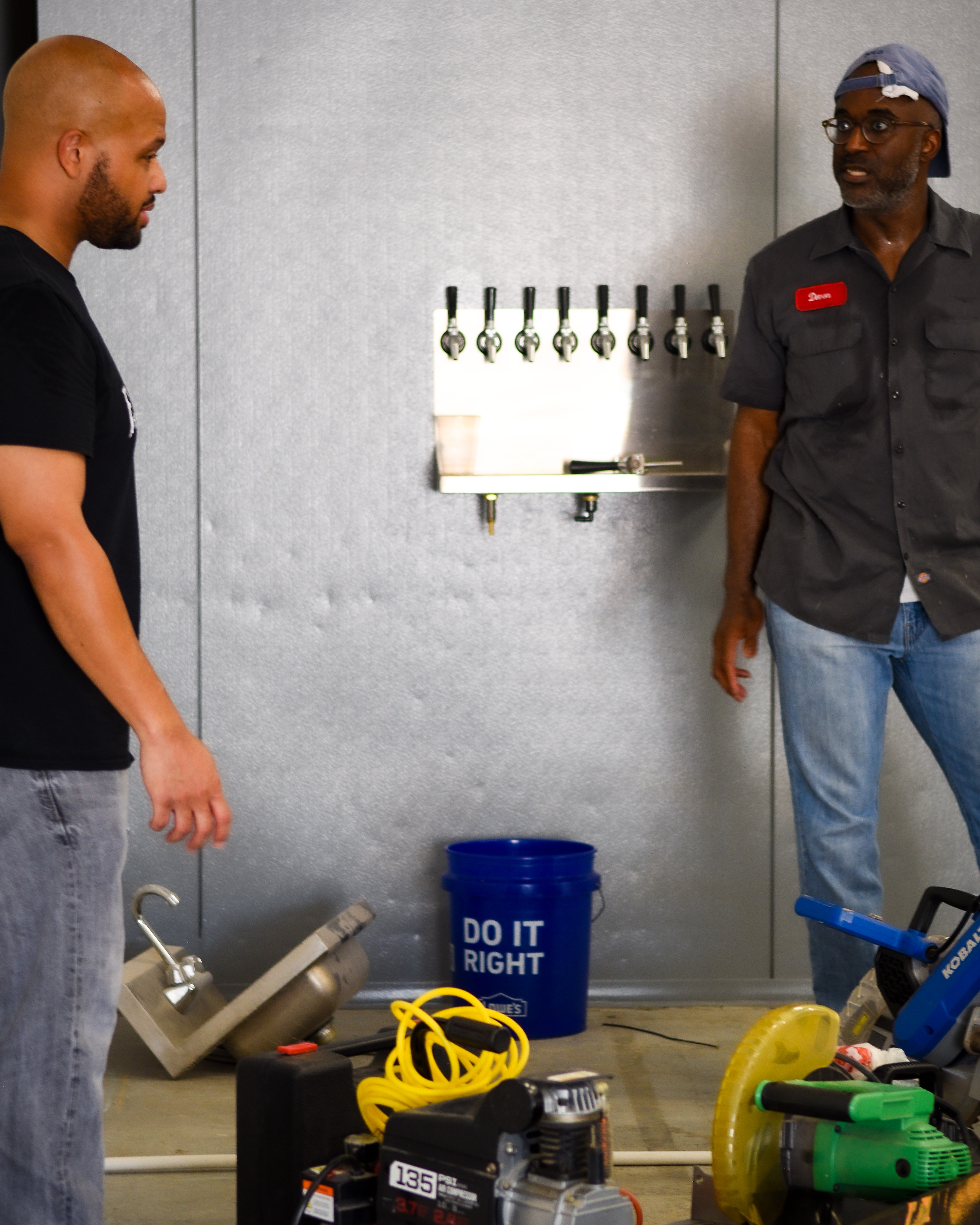 Within a few months, For the Culture and Ovinnik were able to meet and iron out working agreements, leading to forming the Craft Culture X Co-Op. The Co-Op members are partners in construction, space use as well as financially. In forming the partnership, Craft Culture X has been able to build out without need for financial assistance from loans, which will be an advantage when it comes to getting both breweries toward their goals of a grand opening and being financially viable moving beyond.
Both breweries have agreed to have joint access to the sixteen taps that will be available in the taproom, share use of the brewing equipment in the brewhouse, and the staff from both breweries hold weekly joint planning meetings so that each group has a say in the direction of the brewery and what beer will be on tap in the coming weeks.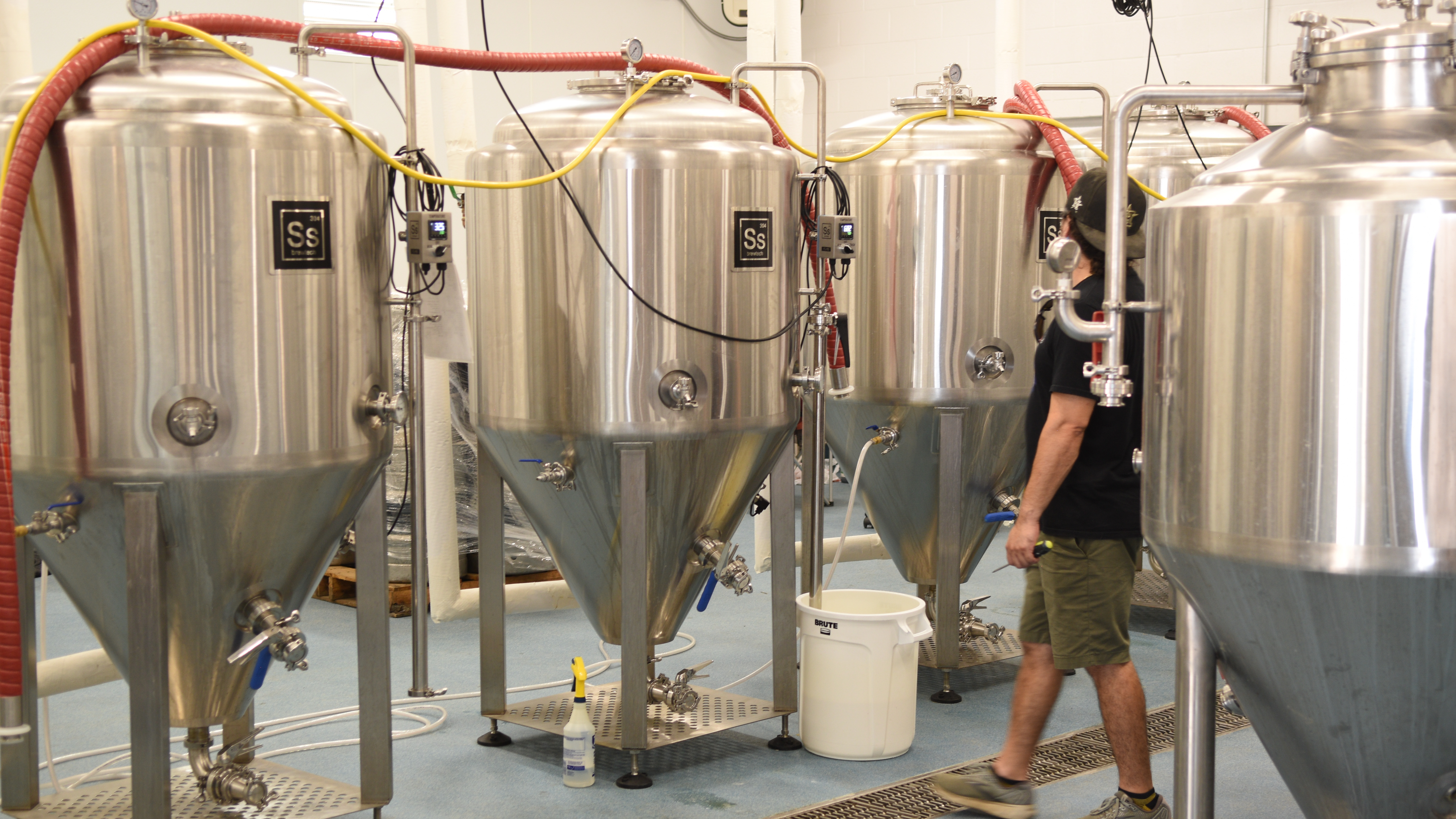 Craft Culture X is still being aided by Michael Ferguson, who is the Chairman of the Texas Craft Brewers Guild subcommittee for Diversity, Equity and Inclusion. Ferguson is also the owner of the craft beer consulting firm BrewerFX. Ferguson has not only helped the upstart Co-Op plan the construction of the facilities, but he has also been instrumental in helping with navigating logistical and financial issues, as well as helping with formulating recipes for several of the beers to eventually be released.
All of that said, Craft Culture X is looking to fill a role in the Houston craft beer community that tries to appeal to all patrons. Their goal is to always offer a large variety of beer styles on tap so that any person walking in, regardless of personal taste or experience with craft beer, can find something to enjoy. Again, inclusivity in as many ways as possible.  
During my visit to Craft Culture X, their vision of inclusion and hospitality was evident from the beginning. An initial tour of the facility and discussions about the history of the Co-Op soon turned into a lengthy gathering and beer sampling with members of Ovinnik and For the Culture, as well as Michael Ferguson, and me. We sampled a few beers that the Co-Op has recipes ready for brewing: a dry stout, a tropical IPA, a traditional pale ale as well as a very refreshing rice lager.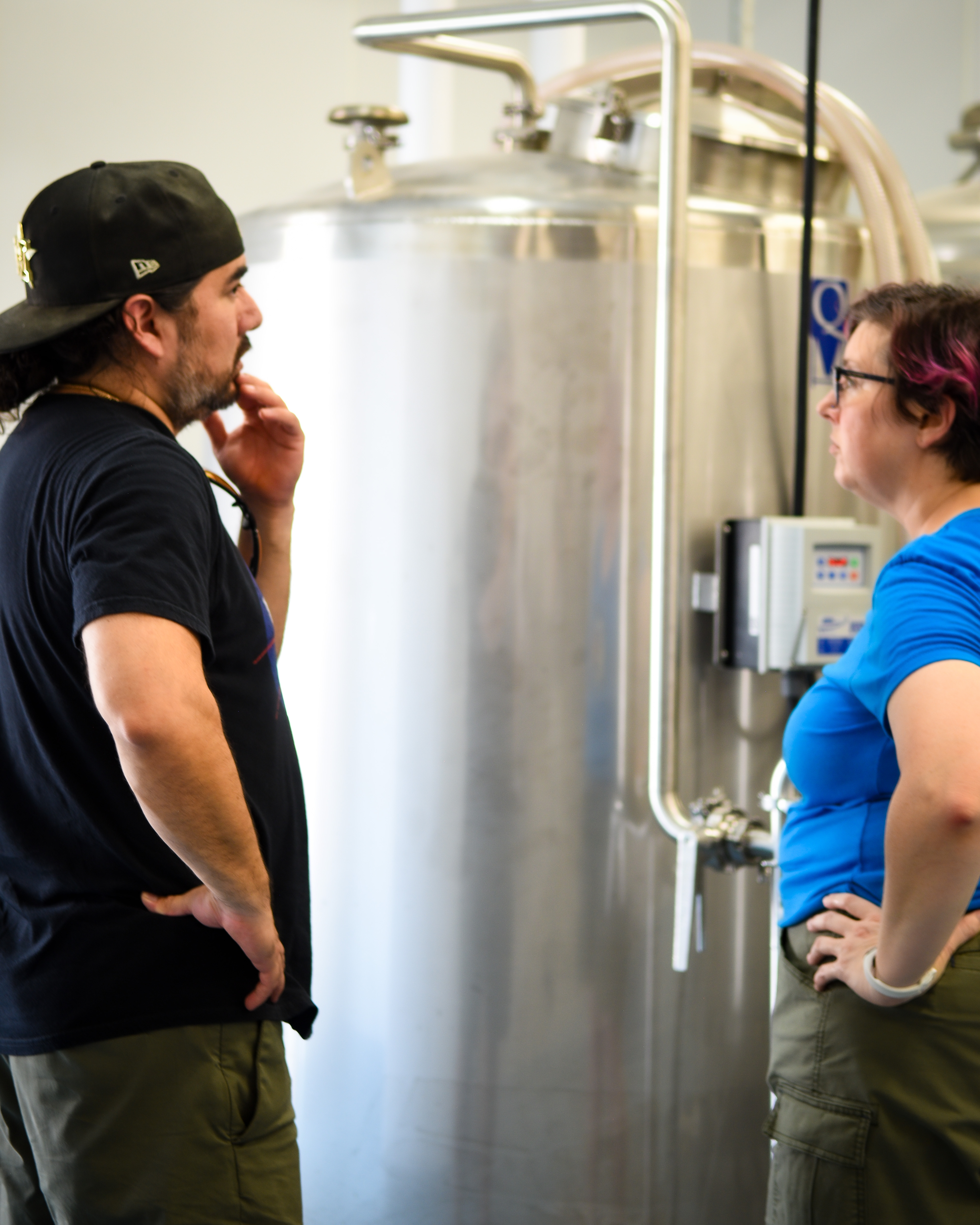 Craft Culture X is eyeing a soft open around the end of August and if all things go well is targeting a hard opening on Labor Day weekend. Part of the opening will be a special release called Hazeitomically Correct, a hazy double IPA. The Co-Op is looking at establishing and operating an ongoing Solera style brewed beer in its barrel room. Keep your eyes open to their social media for exact opening days as they are announced.
All photos by and used with permission of Luis Montalvo (@luistpxmedia and @thepintexchange)
Craft Culture is located at 7201 Wynnpark Drive, Houston 77008
Follow on social media:
@craftculturex (IG)
@fortheculturebc (IG)
@ovinnikbrewing (IG)
@mufasa.ferguson (IG)
www.Ovinnikbrewing.com