Vert Di Foorke!? A Belgian style quad from Saloon Door Brewing
Saloon Door Brewing in Webster Texas is releasing the first beer in the new Cellar Door Series this weekend in the taproom. This new series will contain new beer recipes with plans to release every quarter. The first beer coming out of the gate is named "Vert Di Foorke", a Belgian style quadruple clocking in at 10% abv but like most of Saloon Door beers, this beer flies under the radar and doesn't taste like 10%. In case you are wondering, Vert Di Foorke translates to 'What The Fu**' and will be sold at the taproom only available April 1st, starting at noon to midnight for the day of the event or until bottles runs out. Vert Di Foorke is a collaboration with the Bay Area Mastronauts (BAM), the award winning local home brew club that meets monthly in the taproom. Jason Graham, one of the owners at Saloon Door, tells me it's an honor to partner with BAM, as the organization has supported since the brewery since Day 1 of operation. Vert Di Foorke will also be on tap but sold primarily in 22oz bombers ($15) out of the tasting room. Excellent price point too!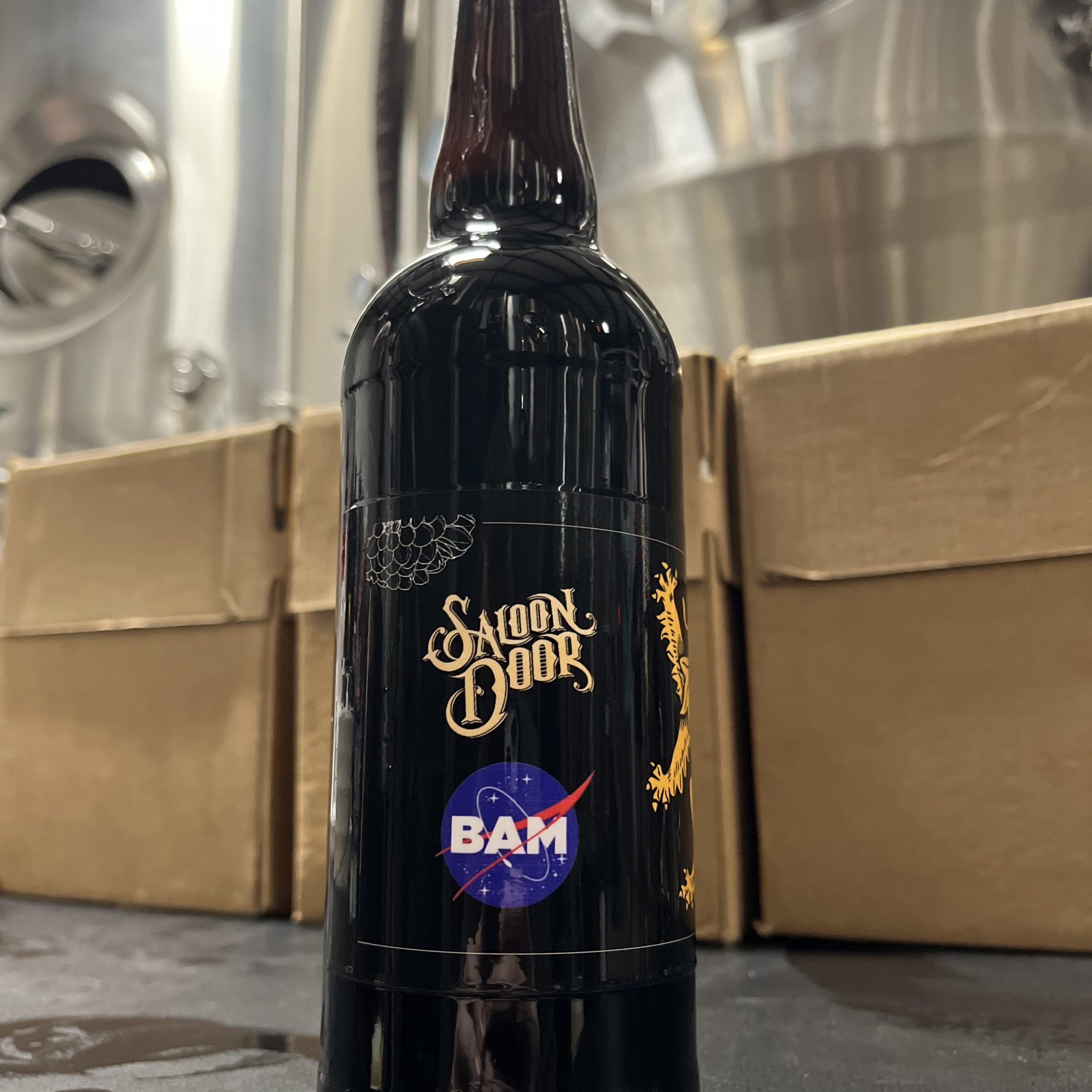 I was lucky enough to sample Vert Di Foorke directly from the brite tank and boy – this is a treat! It poured a beautiful dark brown with delicate tan head. The nose aroma has a plum or raisins characteristic that stands out with a nice tone of toffee that reminds me of my childhood. The last thing I pick up a mild fruit ester on the nose – faint but blends perfectly with all the beautiful balance of flavor. Vert Di Foorke drinks incredibly smooth for a 10% big beer. Its mild roast that you get on the initial taste is followed with a smooth plum tone to balance the flavors. Vert Di Foorke leaves a nice pop of chocolate taste that lingers on the backend and the mouthfeel is creamy to the tongue.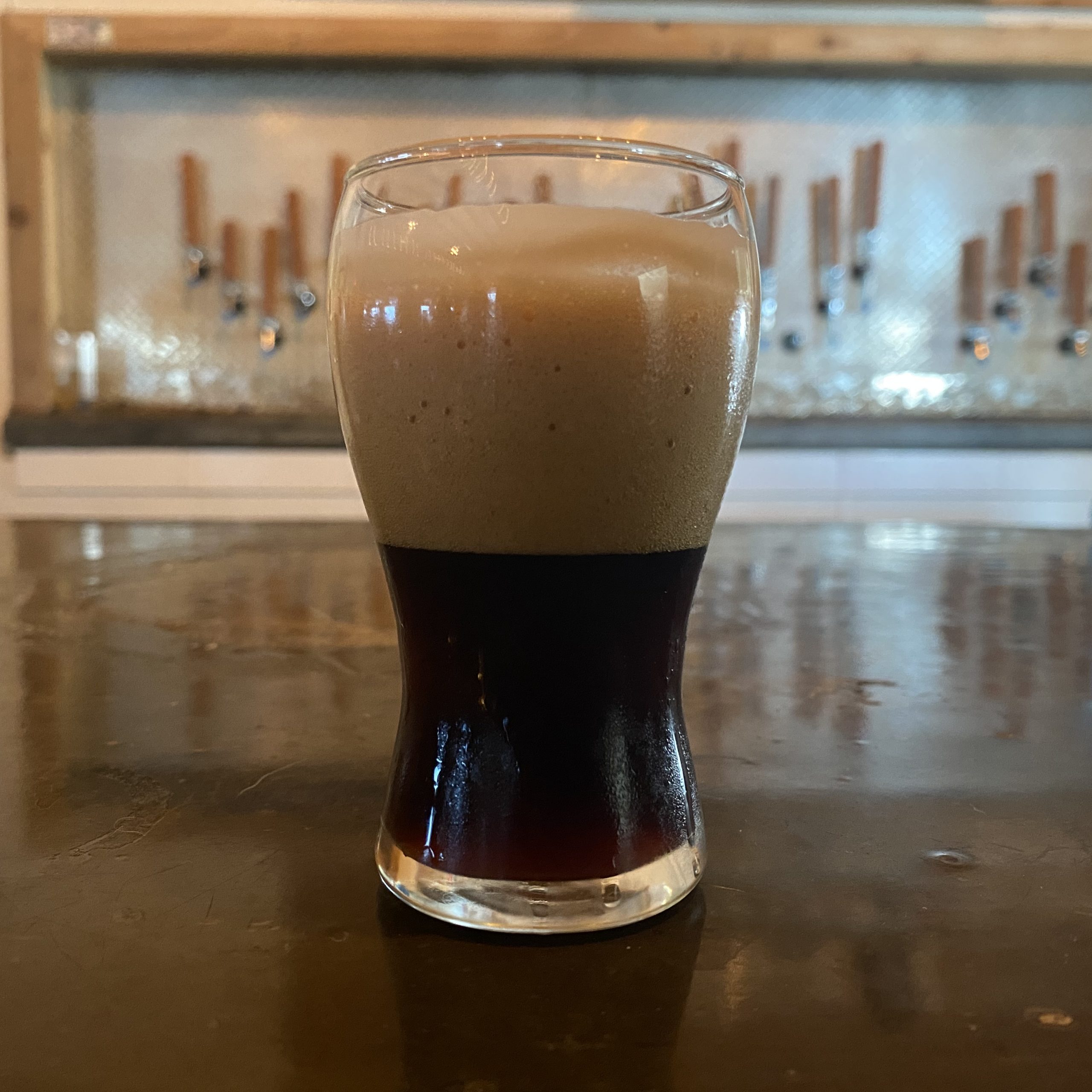 Jason predicts the next scheduled Cellar Door release will be sometime in June. Saloon Door hasn't decided what style that beer will be yet, and is actively taking feedback for what you'd love to see coming out. I'd personally like to see a Barleywine style come out of Webster, especially if it's left to sit and age in bourbon barrels. Jason tells me they are super excited to finally launch the Cellar Door Series as it's been in the works for a very long time. They were planning on starting the series in 2020 but the pandemic put it on the shelf making this release long awaited for the past three years.
Show the brewery some support by coming out and trying this new beer – don't leave without letting the team know how you like it and what you think the next release should be. If the beer wasn't enough to bring you in, the brewery is also hosting a crawfish boil on the 1st – double bonus! I know how much Houstonians love their crawfish! There is a ton going on at Saloon Door Brewing these days, so keep a look out for a follow up from me very soon. Did someone say brewing up a collaboration soon? More on that later!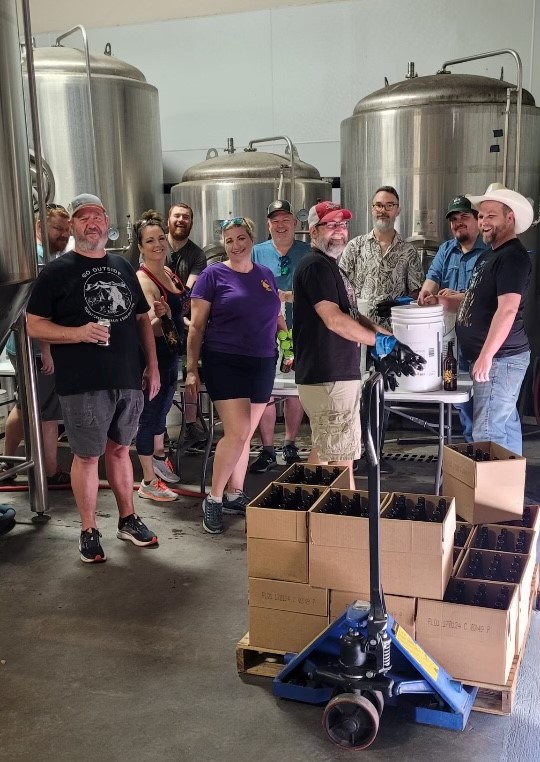 Follow Saloon Door Brewing on Facebook and Instagram for updates including future bulk discounts for this release.
Beer Release Details on Facebook:
https://www.facebook.com/events/239254488459959/?ref=newsfeed
Instagram: @saloondoor
Facebook: https://www.facebook.com/SaloonDoor