A sea of emotions saying goodbye to Bakfish Brewing Co. – Pearland's first craft brewery
When a brewery closes in Houston, I usually have feelings of confusion, sadness and mourning – generally in that order.
When a brewery less than 2 miles from my home decides to close, I can't help to feel a whirlwind of all those emotions combined for the first time ever, I am taking it personal. After talking to a few taproom regulars yesterday – I am certainly not alone. To be honest, have you checked on your beer friends from Pearland? We are not doing ok with the latest news from Bakfish Brewing. I wanted to share my personal perspective to communicate why this one stabs deep – at least for me. The sensation feels much like I imagine being impaled by the large swordfish that used to hang in the taproom for years would feel like. Gut wrenching to say the least. Maybe I am being overly dramatic, but perhaps no. Guilt – is that you?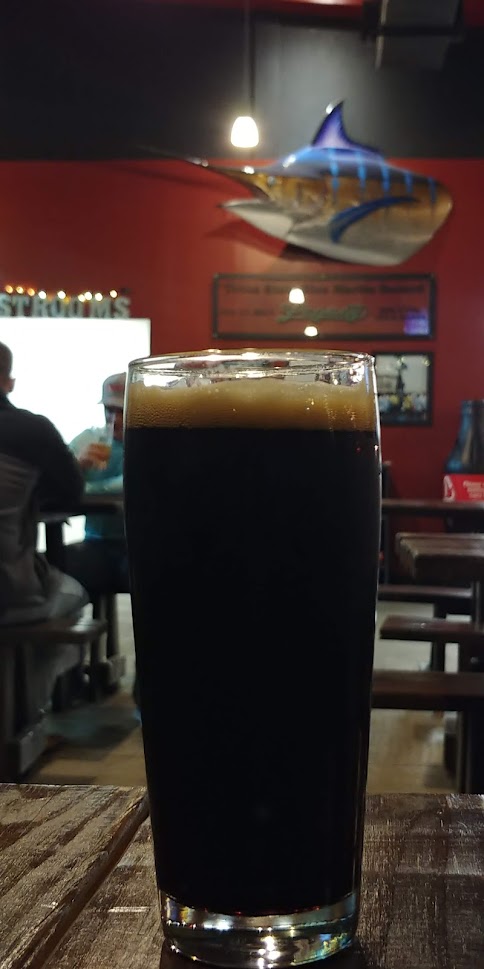 Pearland's first craft beer brewery, Bakfish Brewery announced Monday that they will be suspending operations soon and closing the taproom at the end of the year. We all know the struggles that this industry has been dealt by Covid in the last few years but the blows just keep coming. With the recent changes of ownership across multiple breweries in town, it makes me wonder how healthy our beer city is right now. Are we falling off as a beer city? What the hell is wrong? Why does this keep happening?
While I don't know the exact combination of reasons why, one of the owner's Kris Szecsy states lack of profitability as one of the core reasons on his Facebook post announcing the news. During my visit to the taproom last night, I asked Kris 'What's next?' he replied with "Lots of debt". Add to the fact of increased material costs to brew, ongoing supply chain issues, and more competition with other breweries and restaurants are all factors that no doubt contribute. Kris also states on top of all that, guests are just not coming in like before and that's the part that I take personal. Are you angry about this? Because I am.
My first time at Bakfish was during the soft opening launch in 2016. I wish I had photos of this event because it was packed from wall to wall with a line out the door with folks trying to get a taste of the new beer. Ironically, it looked alot like the taproom last night. UGH. Bittersweet.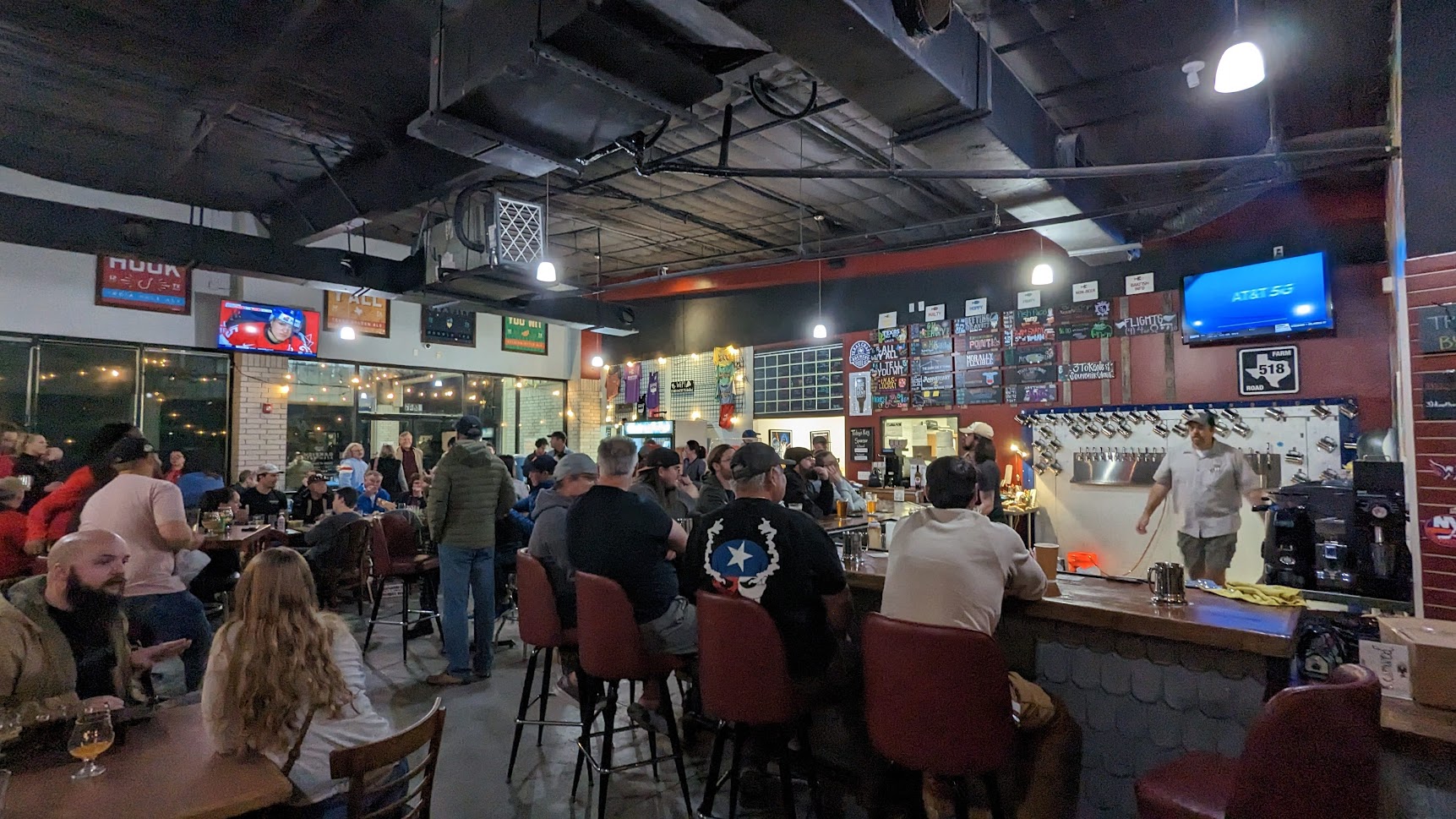 Back then, they had 4 beers on tap: I Tell You Wit, 5%, Circle Hook IPA, 6.5%, Defying Gravity DIPA, 8.5% and Goat Roper Porter, 6%. Defying Gravity has always been a personal favorite of mine but it was nice to see a constant flow of new rotating beers and watching the portfolio expand towards more experimental styles over the years. According to Untappd, the brewery has added 220 beers during their time in operation.
Shortly after the soft opening, I volunteered behind the bar, pouring beers for beer money most Monday nights and the occasional weekends. A short time after volunteering, I was hired on as a part time employee. I had the opportunity to get to know many of the regulars that would later have their own beer mugs hanging on the wall as a part of their lifetime membership mug club. There might have not been many but the regulars at Bakfish are in a category all their own which contributed to the vibe this brewery provided. They really made this bar feel like home.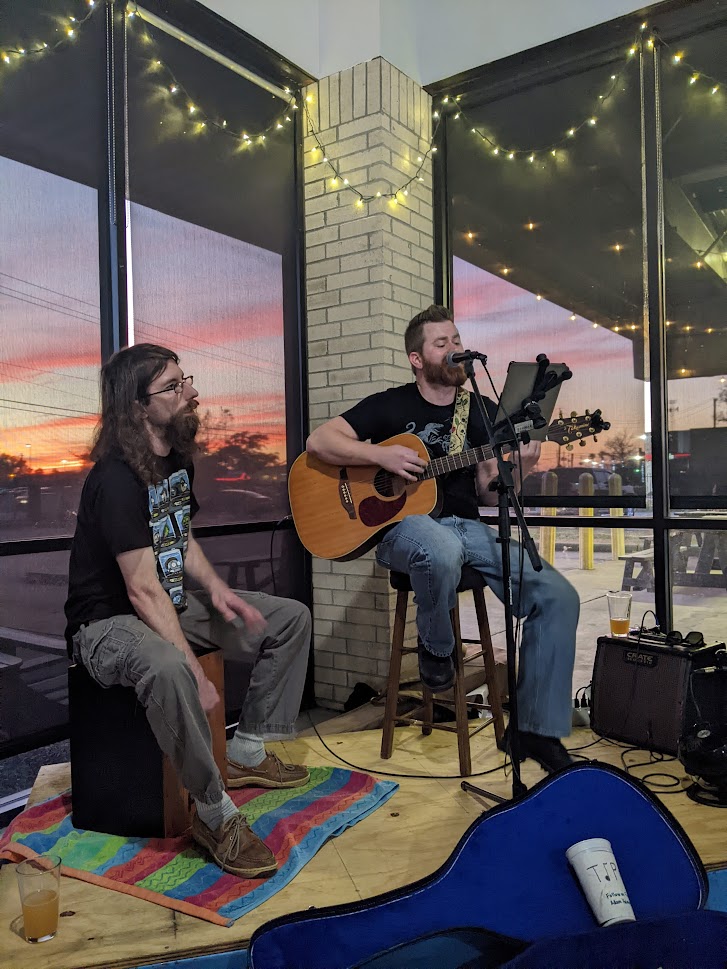 Kris Szecsy and previously involved owner, Brian Allen opened Bakfish Brewing after leaving their full time jobs to chase a lifelong dream in beer. Before taking the role of head brewer, Kris was a chemist in the oil and gas industry. Through the years, we all noticed his role morph into much more than just taking care of the brewhouse. A full time brewer was hired and his taproom staff expanded. Handling back office business affairs, beer distribution logistics, beertending, and more recently, Kris's not so favorite social media, like a true entrepreneur, Kris did it all. It would not be a stretch to say that Kris truly is the backbone of Bakfish Brewing Co. One of the hardest working men in the industry, hands down. During my recent visits, I could tell that he was exhausted, stressed and tired. Despite that, he always took time out to host me, smile, and joke around before headed back to work. He is a huge supporter of beer education/sensory tasting and often supported our local homebrew club, the Bay Area Mashtronauts with monthly homebrew tastings and competitions. Beyond his own business, he organized external events alongside the City of Pearland such as Music to my Beers and the annual Oktoberfest events at the pavilion. When I asked Kris when his next brew will be, he replied "I am taking an extended break from brewing – eventually I will move my homebrew system that sits in the brewery back to the house – maybe." Balancing that rock star lifestyle, he still found time to build and foster a beer team that stood behind him each day- just in time to watch his own kids sports games. Like I said, ROCKSTAR.
Kris- I hope you realize how much you are loved. I can not thank you enough for your warm heart, hugs and hospitability through the years. Thank you for being a friend!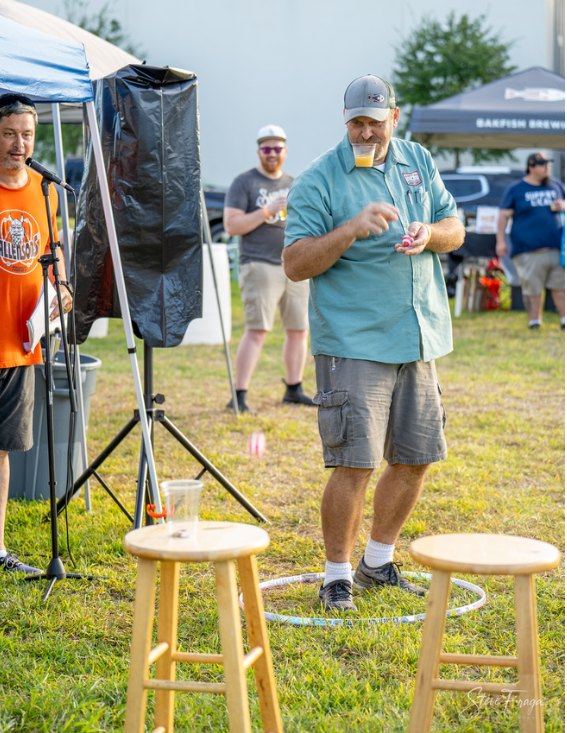 There was no short of events and happenings at the brewery each week either. From Run Club Tuesdays to Thursdays with Chops Gourmet Pop up's and live music with Adam Heiman, there was always something unique going on. 'You call the song ' live music performances, chili cook offs, comedy events, mardi gras celebrations, trivia nights, easter egg hunts, homebrew judging sessions, pop culture theme events like Star Wars day….. just to name a few. Hell, just showing up in the middle of the day to sit at the bar alone wasn't half bad either – the chatter and sports bar like banter among the regulars was always entertaining on it's own.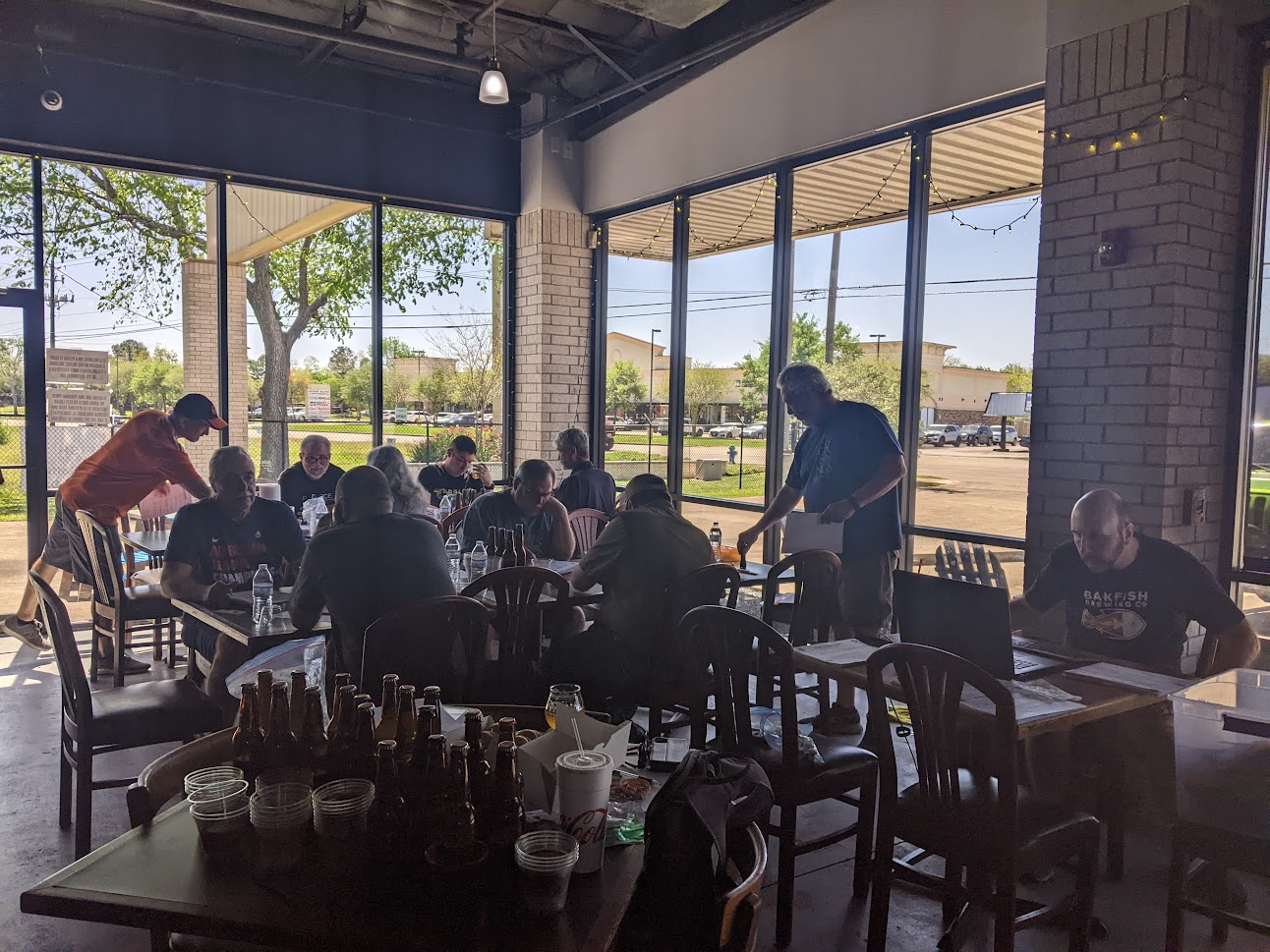 Did I like every beer they served? No, I didn't. I didn't have to. That's the beauty of craft beer. They bravely experimented with seltzers, sours, hazy beers, and barrel aged releases and always kept the favorites which were often traditional styles on the board each week.
Did they have food everyday to keep me from getting too drunk? Also no. Well that's only half true. Bakfish generally booked food trucks for the taproom but the shutdown seem to have impacted the reliability of a set schedule with some vendors. Apparently, this is a common trend with other breweries as well. In addition to adding an in house coffee shop in early 2021, they added deli sandwiches and light snacks to the menu. I enjoyed the Boars Head salami and cheddar block with a tulip of Ritz crackers and mustard dip. Someone wise also clued me into the cold cheese dip that really hits the spot.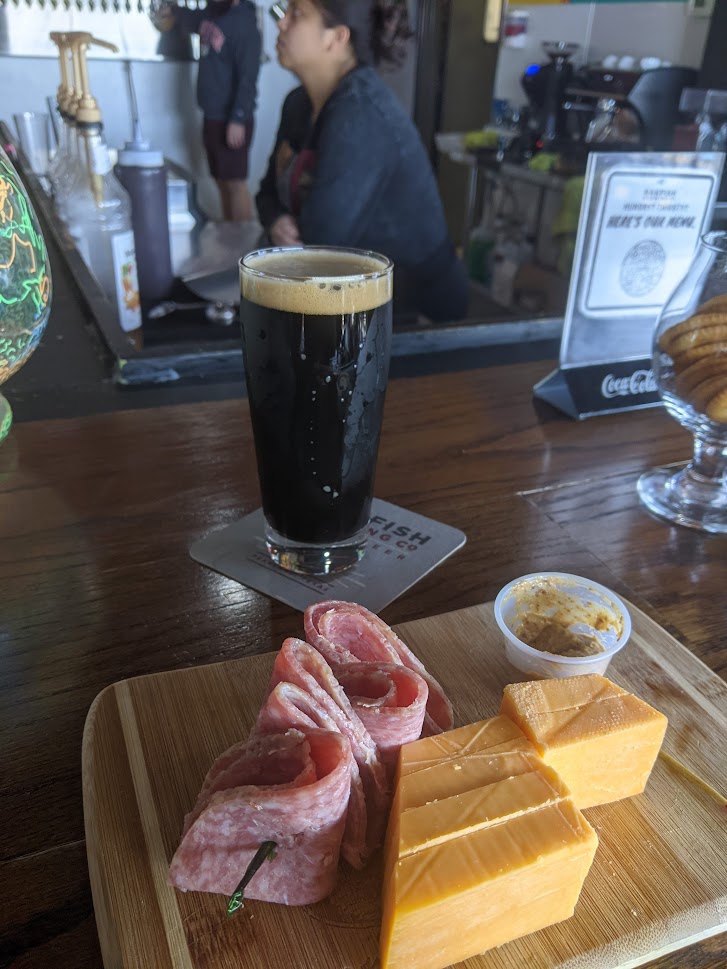 Did they have a welcoming taproom? EVERY DAMN TIME. I can't remember any occasions where service was subpar. The parking kinda sucked when it was busy but street parking always worked well in a pinch.
So let's walk through this together….shall we?
Locally made craft beer – ✓
Indoor and outdoor sitting space – ✓
Routine family friendly events – ✓
Something to eat with your drinks – ✓
Friendly staff and service – ✓
Community driven and charitable – ✓
Now, to the part that hurts…….
Beer supporter guilt – ✓
Could I have done more to support the brewery closest to my home to survive? Yes.
Would this still be happening if I visited more often? I don't know.
I can't help but feel like as a "local beer fan" I am factionally responsible for this bad news. This thought alone is a subtle yet strong reminder that as beer fans, we should never forget the core of our existence.
We must continue to support local if we want these businesses to make it.
Contribute to the businesses that support the local community around them. Make every dollar count.
Will Bakfish's closing change the way I support local breweries, absolutely. And I hope you share the same feelings.
So when exactly are they closing? I overheard Kris mention selling the beer as quickly as possible. "I have no regrets in this business and it's been a hell of a run. Hopefully the amount of support that has been pouring into the taproom since Monday will continue till the end", Kris says. According to social media posts by employees, Bakfish beer to go is flying off the shelf and merch is starting to go next. With that foot traffic, I am hopeful for a quick liquidation of inventory before the new year.
Speaking of hope, I hope you don't have your eye on the Defying Gravity DIPA chalkboard sign like I am. For the official record, DIBS. Kris did mentioned a possible brewery auction sale soon for any remaining non beer inventory, signs and other Bakfish memorabilia that might be left behind.
Until then you should swing by, drink what's on tap and support Bakfish's final sail back to the sea of new adventures.
Best of luck to you, Kris and the whole Bakfish family! We love you all!
THANK YOU FOR ALL THE GREAT MEMORIES.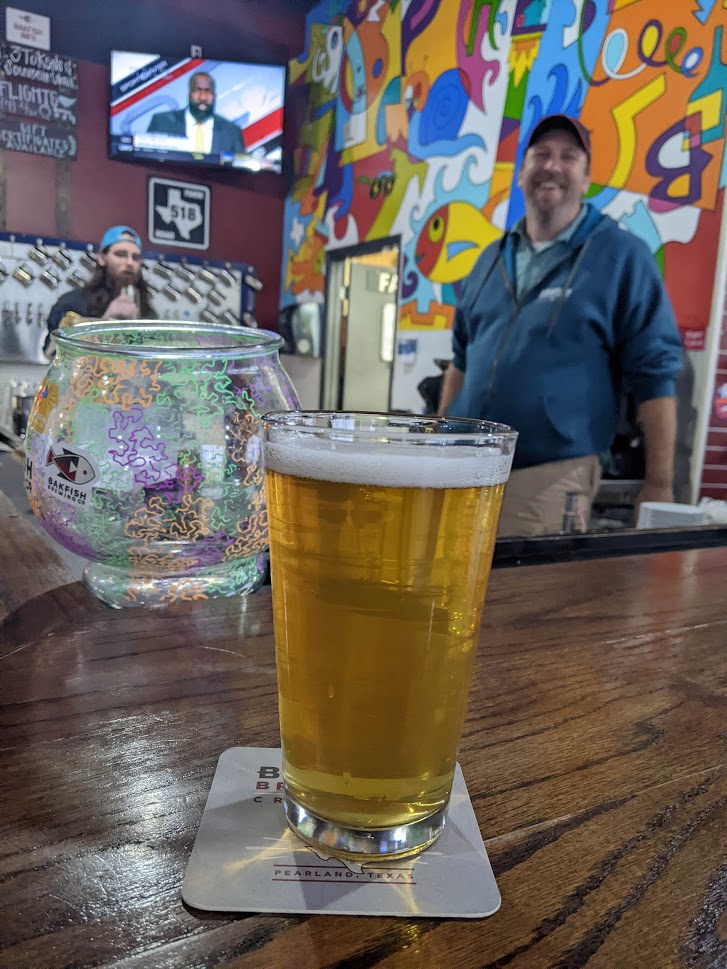 Want to relive all the great times for years to come? Same.
I setup a shared Google Photo album with photo memories I took throughout the years with Bakfish beers or at the taproom. These photos will likely make their way back to Kris in the form of a photo print book soon. If you would like to contribute, share your photos memories with us by emailing them to cheers@houstonbeerguide.com to be included. Make sure you include your full name so we can provide credit. Link on text below.