Happy One Year Paradigm Brewing!
I've talked about Paradigm Brewing to alot of people since I've first made the trip to their beautiful taproom and they have a huge milestone coming up. What milestone do you ask? They're celebrating their one year anniversary and they're doing it in a huge way with the Bottom of the Barrel anniversary party on December 17th. Paradigm is tucked away in Tomball in what seems like an escape away from the big city feel and I enjoy their wooded property that the brewery sits on. During my last visit, I was told about a barrel aged project they had going on and was allowed to sample the stout they had been storing in the barrel. I also want to be the first to tell you – they knocked this one out the park.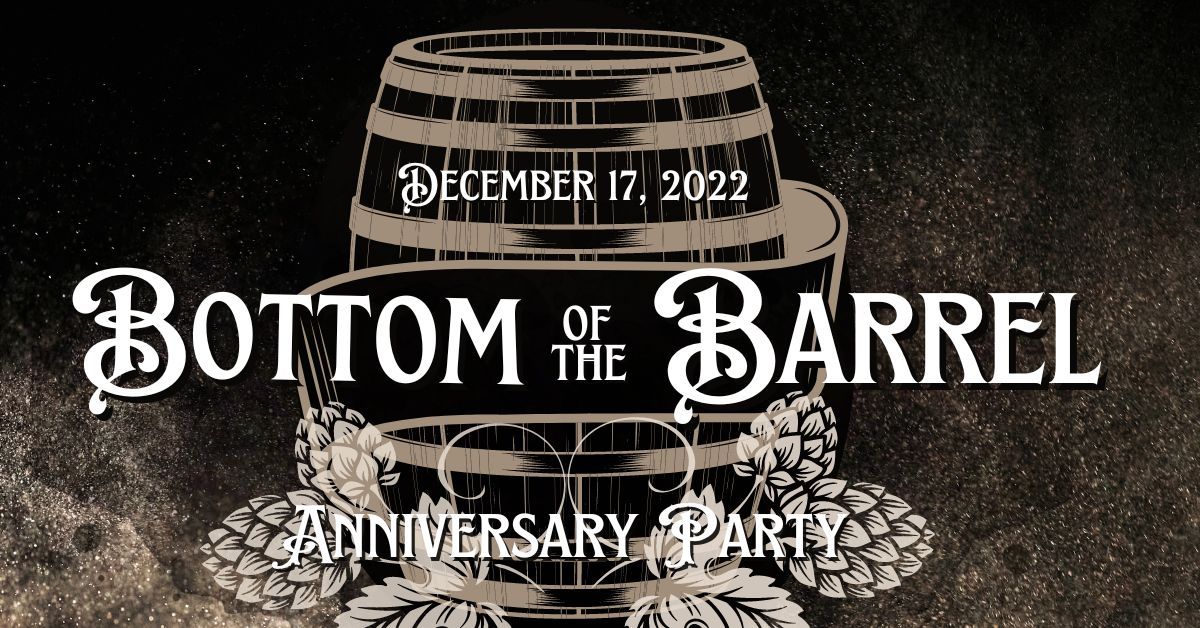 Although I haven't tasted the final product, there isn't really a day that has gone by that I haven't mentioned it or thought about that sweet chocolatey boozy stout. The beer is so highly anticipated that they are having a huge celebration along with their one year anniversary. The brewery is opening at 11 am and I plan to be there early to secure my bottles. First up is Revelation, a Belgian Quad blended with a stout aged in bourbon barrels. I'm told this will be an ever evolving bottle series through the upcoming years featuring a different blend of beer. The second bottle is Early Morning Shakes – a beautiful stout that was aged in Heaven Hill barrels. During my last sample the chocolate really stood out and I've heard that it has only become more complex with time. Both bottles can be picked up on the 17th for $17.99 during the event. I'm excited to pick up a few of each and plan to cellar store them to enjoy through the year. If that's not enough new beer releases for you then you'll have to attend the party and try a Hazelnut variant or the Irish cream that will be on tap only. I'm excited to see how each of those flavors will blend in with the base beers.

A limited amount of VIP packages will be available starting December 9th until the 16th and will probably go fast so act quick. What do the VIP packages include you ask? You will receive one of each of the bottles that are being released, a paradigm coffee cup that you'll fill with more than just coffee I'm sure. Breakfast will be available for VIP pass holders as well. After breakfast you'll tour the brewery with the founders of the brewery and get to do a meet and greet with them. This is a great opportunity to get to talk one on one with one of the founders to discuss beer or all things Paradigm. Last but most definitely not least, the part that I look forward to the most is you will receive a limited release flight that includes barrel aged brewery only beers that will be on tap for the special occasion! For those of you that are procrastinators just like me and still need to shop for Christmas gifts for loved ones, Paradigm has you covered. During the event, Paradigm will feature 20 vendors for you to browse and pick up some of those last minute hand made gifts.
Check out all the details about this event on Facebook.
This is a going to be a great event, hope to see you out there!