Have your cake and drink it too! Ingenious Imperial King Cake Milk Stout
Mardi Gras is upon us and Ingenious Brewing Company in Humble Texas managed to put the whole season of celebration it in a can with their latest release, Imperial King Cake, a milk stout conditioned on vanilla beans, cinnamon sticks, and cream cheese.
In the taproom, jazz and zydeco play as the beers pours, while the colorful beads fly everywhere. This is the third year this beer has been brewed for the celebration and they achieved a great flavor balance between the last two years releases and quite frankly, this batch take the best of both worlds.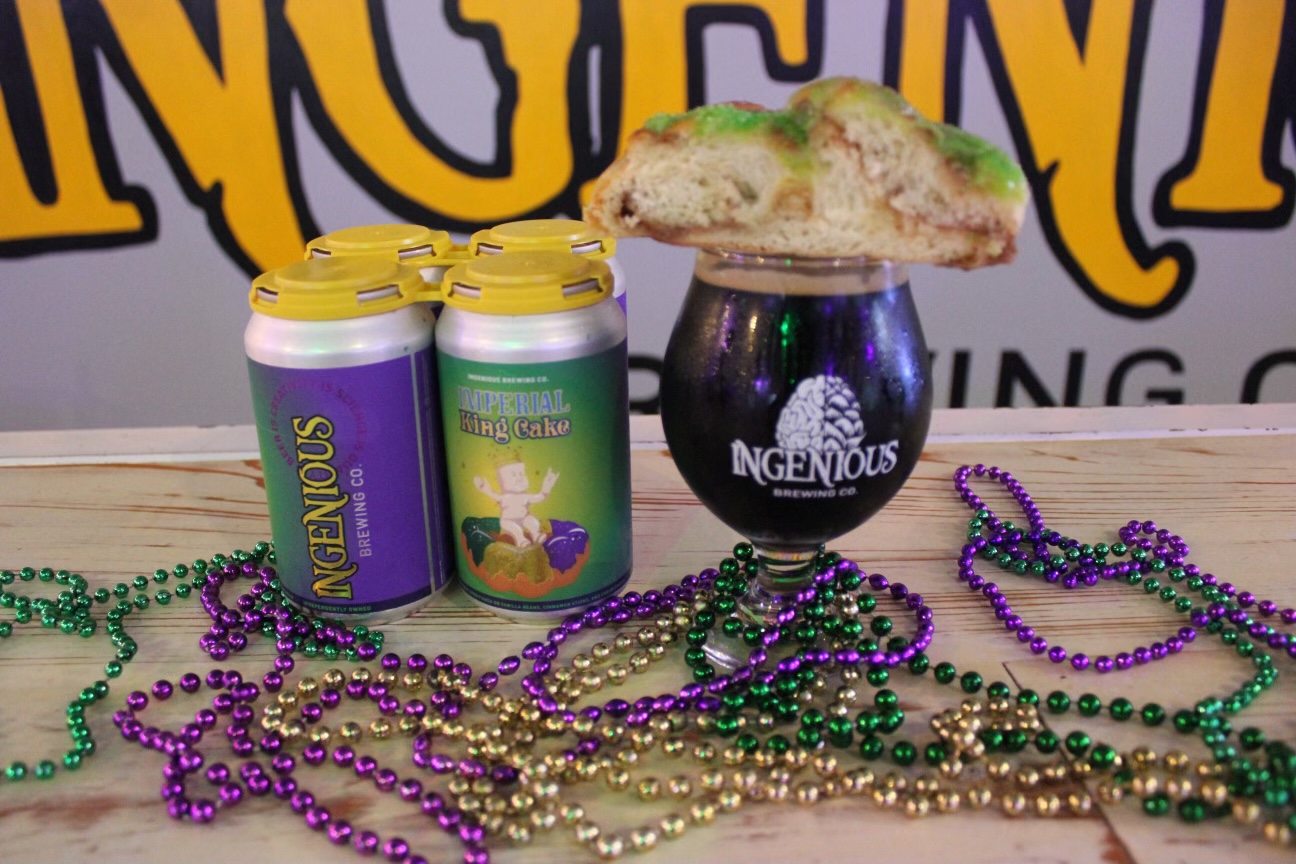 The nose immediately brings pastry and cream cheese highlighted by a hint of cinnamon spice. Ingenious manages to get the scent of king cake dead on, that comes more to life as the beer settles in the glass, allowing all the flavors become much more prevalent. This beer is sure to win over any sweets lover. I'm not sure which is better – the aroma on the nose or the tasty flavor which is what Ingenious is known for in their pastry stouts. Cake sugarness and a slight booziness immediately greet your taste buds allowing way to a sweet, lightly roasted vanilla backend. Imperial King Cake has a beautiful creamy and silky mouthfeel that just laces the glass perfectly allowing for great beer photos. After 10 minutes, Imperial King Cake really allows the base beer to play an even bigger part in the sweetness of the beer and bring out the pastry and cream cheese.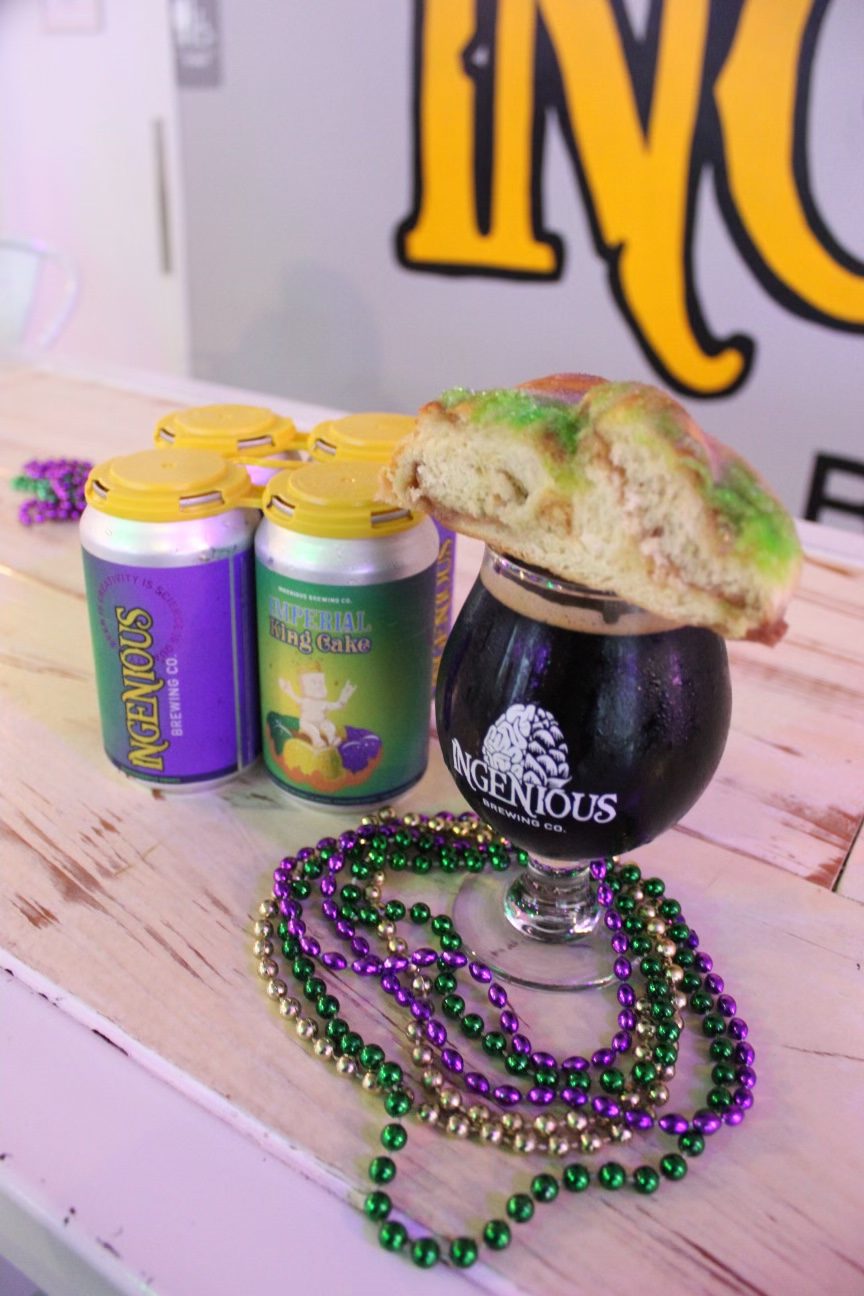 As a bonus celebration to the season, Ingenious has their 4th anniversary coming up March 26th where they will have collaborative bottle releases, guest taps from some fan favorite breweries, and multiple limited small batch beers that will be rotating through the night.
I'll make sure to provide more details as we get closer, but for now you can find Imperial King Cake coming to H-E-B, on tap throughout the city, a few craft beer stores, and of course on tap at the brewery potentially with variants of this brew to enjoy as well. Let the good times roll!