Beer Review: Kingsbrau from Back Pew Brewing
#HoustonBeerMonth Guest Submission from Ronnie Risner
Fest season is upon us!
I have the fortune of Backpew Brewing being one of the closest breweries to me, and recently they released a fan favorite. Kingsbrau is a festbier that really gets its chance to shine as those summer days leave you yearning for cooler temperatures. Kingsbrau is light enough to quench that summer thirst all day long yet holds well in October's cooler days and is a perfect beer to camp with!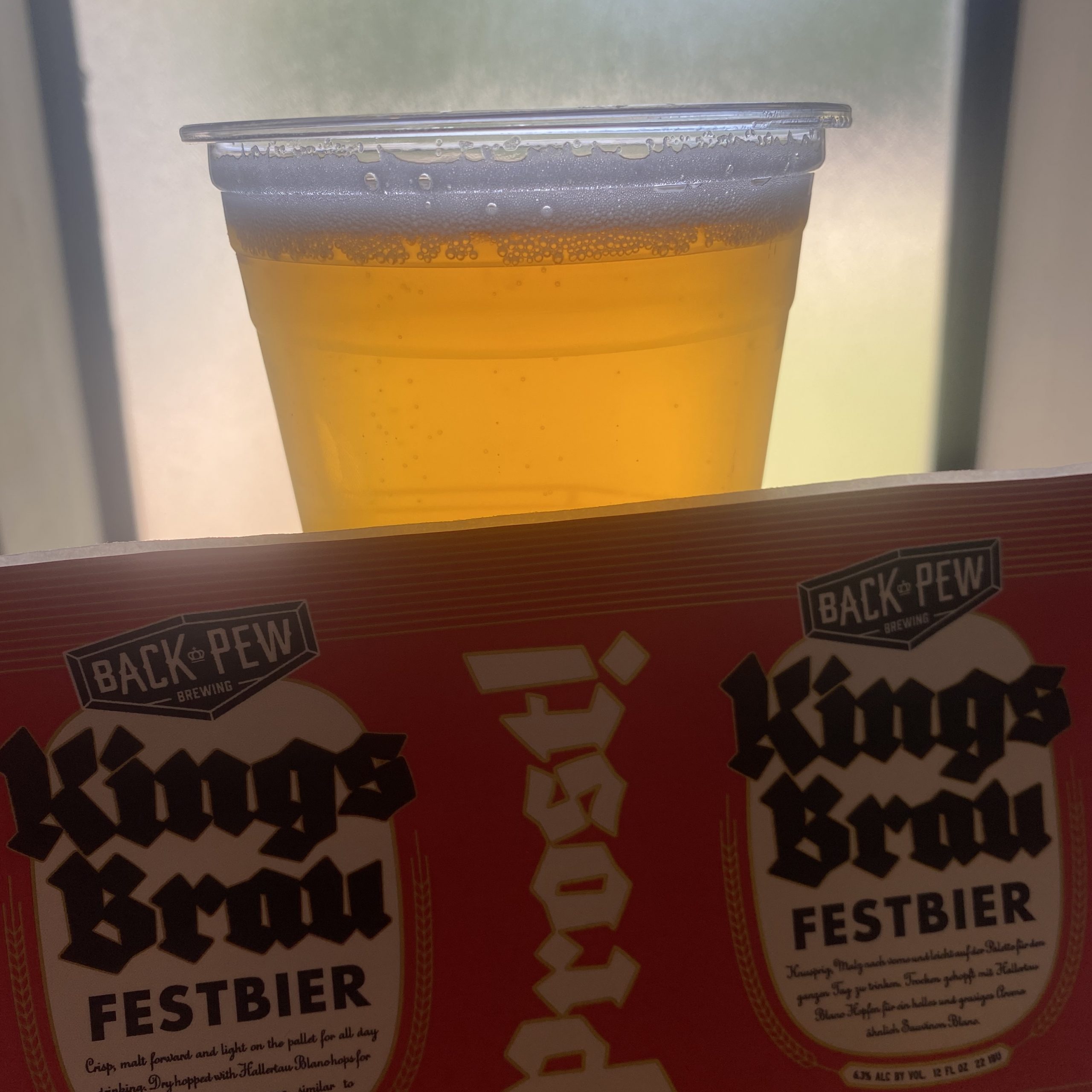 Kingsbrau lends a floral nose that is immediately noticed along with light citrus notes, the color is deep and golden almost a rich yellow. The first sip yields a malty taste that is balanced and surprisingly light. The crispness of the beer leaves a nice mouth watering feel with a light hop bite at the backend which leaves you ready for another sip immediately. After the first pint Kingsbrau is not weighing you down, and could easily be consumed several more times without feeling bloated.
Kingsbrau is easy to find thanks to Backpew's handy tool on their website that allows you to input your zip code to see where the festbier is available near you.
Cheers!
#HoustonBeerMonth Guest Submission from Ronnie Risner
Interested in sharing your story? Be a guest contributor this month! Email us at cheers@houstonbeerguide.com.