Beer Review: 2021 Samson In A Barrel from Galveston Island Brewing
#HoustonBeerMonth Guest Submission from Ronnie Risner
First allow me to say anyone who knows me knows there is no such things as "Stout Season" for me, as I am a year round stout drinker. So naturally I had to get my hands on Galveston Island Brewing's Samson in a barrel 2021. Galveston Island brewing takes their Samson Imperial Stout and barrel ages it in Jim Beam, Wild Turkey & Woodford Rye barrels for 10 months then blend it all together to create this beer. Samson in a barrel definitely managed to blend everything one may seek in a barrel aged stout in this delicious beer. Bold chocolate & caramel notes hit your nose along with a smooth whiskey aroma making it a real pleasure to drink.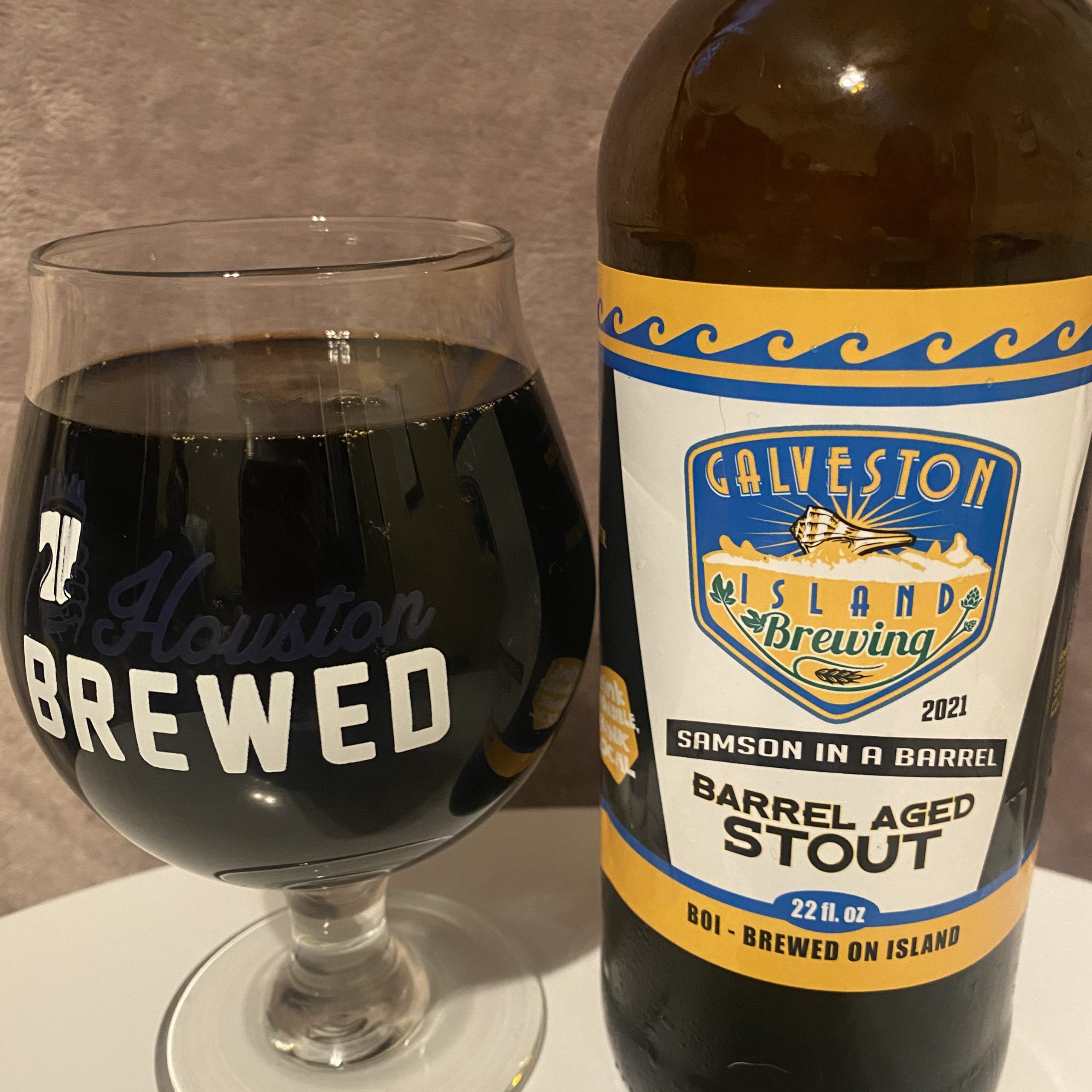 Upon first sip, the oak and whiskey jump out with a roasty note – think hazelnut coffee with chocolate drizzle. The boozy taste is cut through with the roast forward base stout and the back end lends to an oaky, whiskey, and chocolate flavor that mixes well, similar to a spiked Frappuccino. After allowing SIAB to breathe for ten minutes the oak persists, yet it allows the booziness of the whisky to fall on the back end while providing a more chocolate taste upfront with the smooth roasty flavor in between. As the stout continues to breathe it becomes even smoother making it dangerous as I could see several glasses going down smooth over the course of a night of relaxing.
When on the island make the quick stop by Galveston Island Brewing and pick up Samson in a barrel as well as all the island favorites.
#HoustonBeerMonth Guest Submission from Ronnie Risner
Interested in sharing your story? Be a guest contributor this month! Email us at cheers@houstonbeerguide.com.