Cold Beer + Cooking Competitions: It's officially cookoff season in Houston
Yeehaw! With the Houston rodeo starting real soon, it's hard not to thinking about the season of cold weather cooking. Gumbos, stews and my personal Texas favorite, CHILI! It's Texas after all and chili cookoffs are quite common in the month of January & February at a few local breweries. If you think you got the best chili, now is the time to prove yourself. Here are a few upcoming events you should know about…..
Annual Chili Cook Off at Holler Brewing / Beer Release and Collaboration with Hop Topic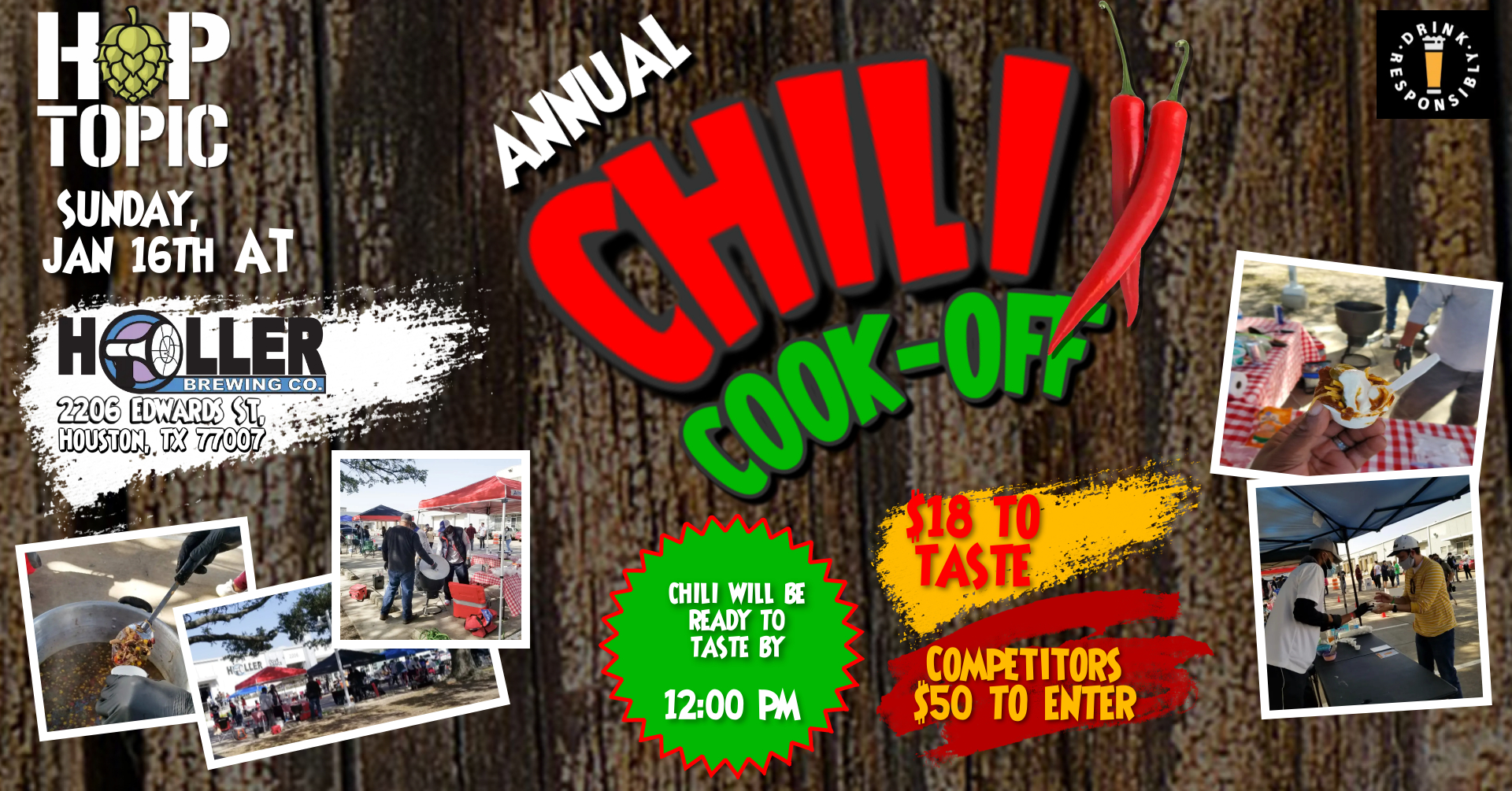 When: Sunday, Jan 16th at 12pm
Where: Holler Brewing Co – 2206 Edwards St Houston TX 77007
Join Hop Topic and friends this MLK weekend for their annual chili cook off hosted by Holler Brewing. $18 ticket admission gets you all you can eat chili samples you want from 9 teams currently signed up. I asked Ken Noble, operating founder of Hop Topic, for the 411 on this event. Here is what he had to say…..
I attended the chili cook off last year, and it was alot of fun! What is different about this year's chili cook off?
We have an increase of vendor and team participation this year, with a larger cash grand prize for the winner. Our sponsors have been a huge part of the success of this cookoff.
Who are the judges for this competition? How does the voting work?
The great thing about our cook off is that each ticket purchase includes a Hop Topic voting token, turning the power of the vote to the public. Grand prize is $300, a team trophy and a basket of craft beer goodies. Additionally, we have included 3 secondary contests trophies for Spiciest Chili, Most Colorful, and Best decorated team booth.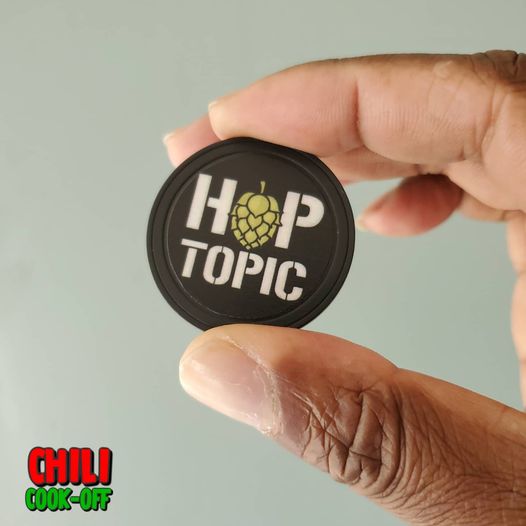 Can we expect any new beers from Holler for this event?
Yes! We are releasing a special collaboration beer with Holler Brewing called Holla Holla Holla, this beer is a foreign extra stout that will be available in cans to go and on tap during the event. This beer pays homage to the classic Dave Chappelle show skit, The Holler Dating Service. This beer name is only appropriate.
Super clever, we agree Ken! For more details on this event, visit the Facebook event page.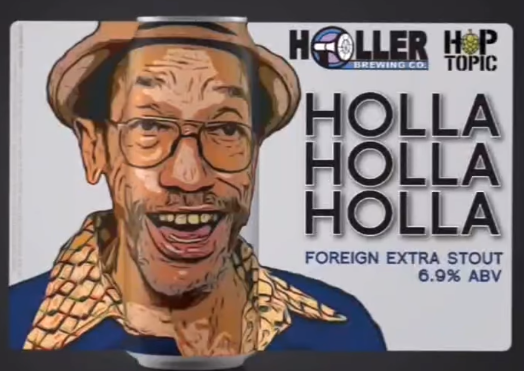 Can't make it Holler on Sunday? There are a few other brewery chili cook offs coming up soon from supporting breweries.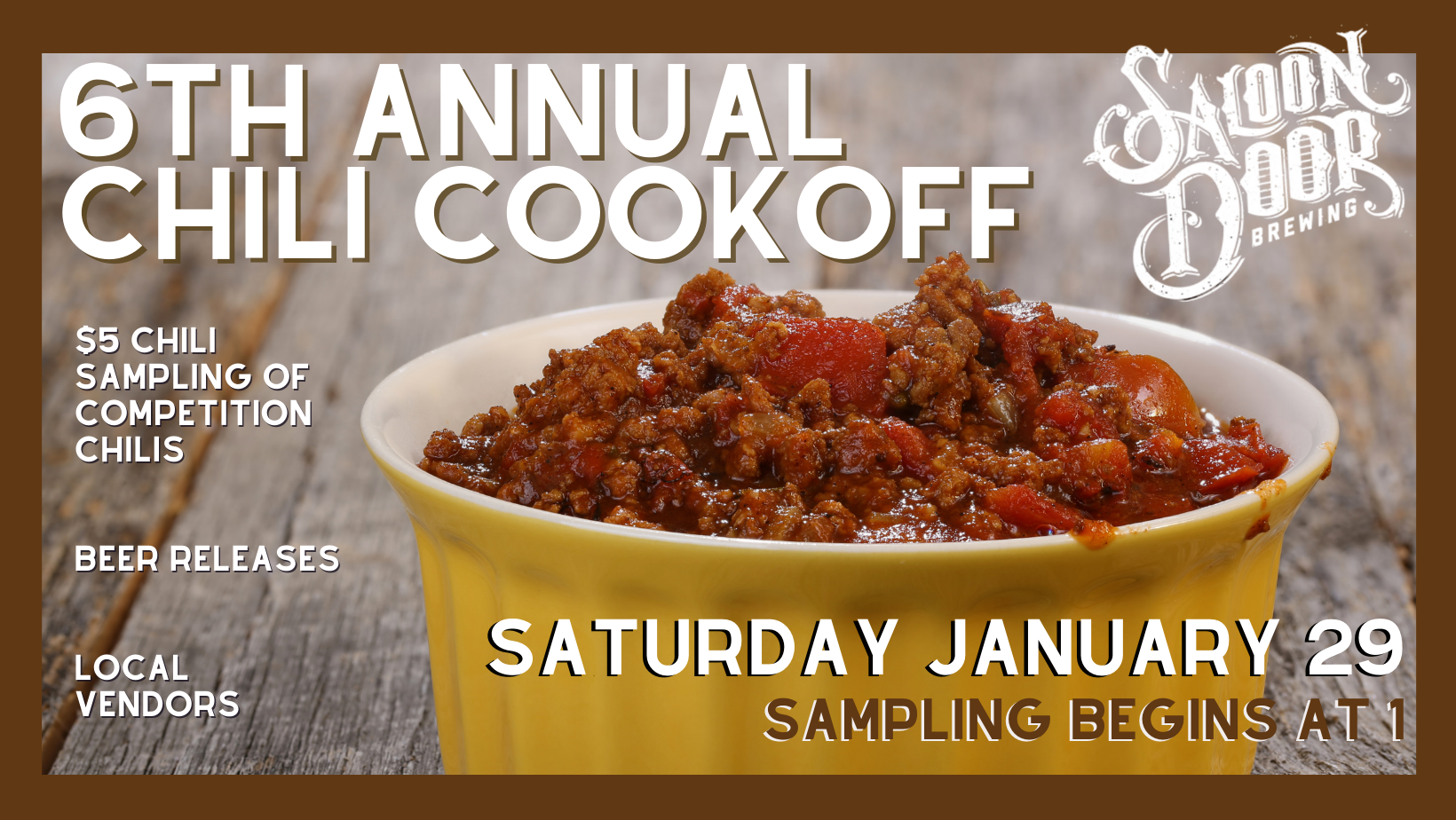 When: Saturday January 29th at 1pm
Where: 105 A Magellan Circle Webster TX 77598
Outdoor event featuring 15 teams competing to take home 1st and 2nd place beer and bbq prizes with trophies. Very competitive people's choice award ticket will be given to all attendees to vote. $5 admission price for an 'all you can sample' wristband is required for all event attendees. New beer releasing the day of the event is a Chipotle Milk Stout.
Registration is still open for team entry. Contact Jenelle to sign up, $25 entry fee. Full rules for event are listed on Facebook event.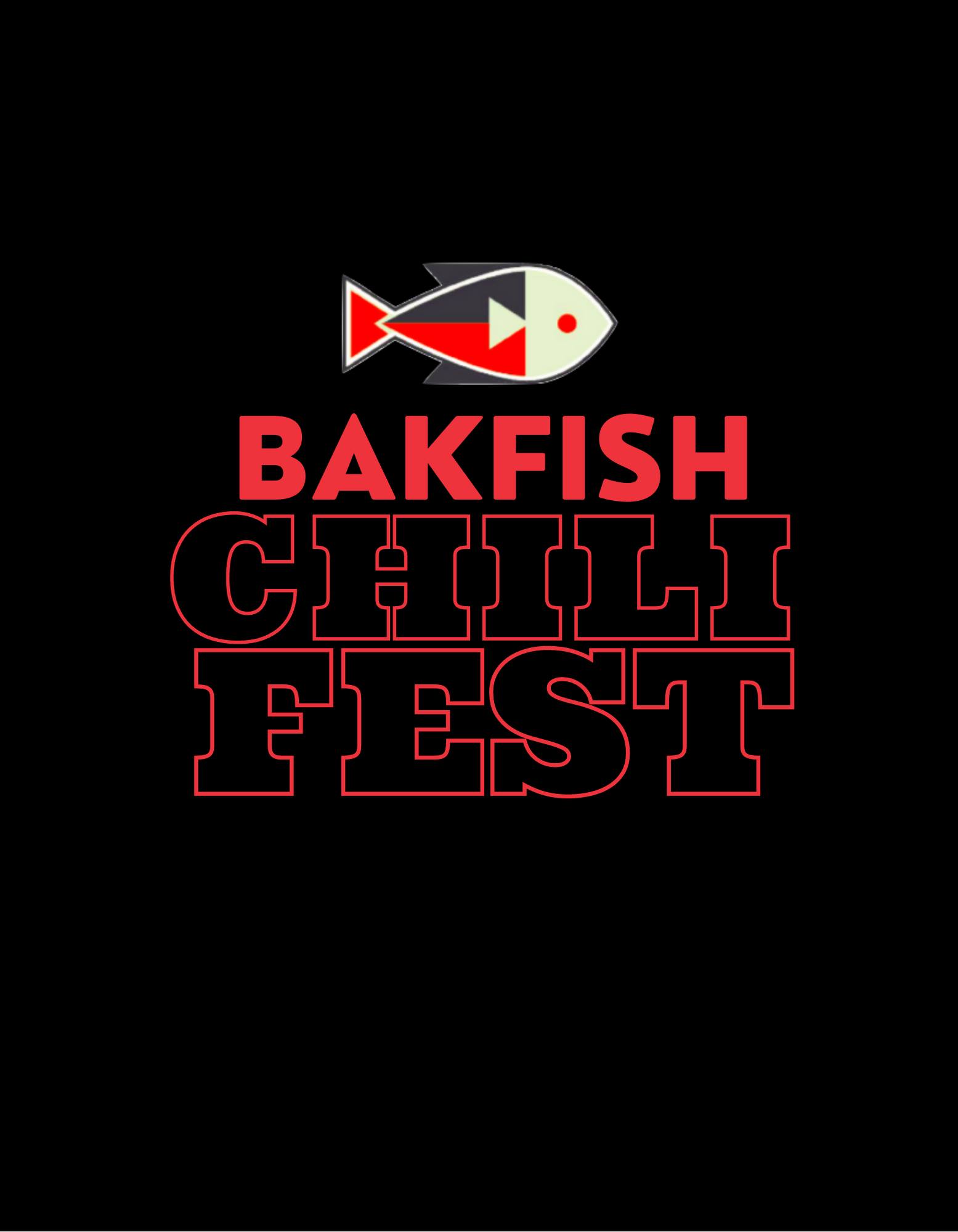 When: February 6th at 1pm
Where: 1231 Broadway Street Pearland TX 77581
BAKFISH is hosting a Chili Fest Fundraiser for the Pearland Fire Fighter Association – an organization that directly supports the brave men and women Pearland Firefighters and their families. 20 spots available to compete, $50 entry fee per team and judged by 3 guest judges and people choice awards. Ticket proceeds benefit the Pearland Firefighters Association.
When: February 12th at 11am
Where: 10622 Hirsch Road Houston TX 77016
Outdoor event in the Spindletap Pavilion. Panel of judges will be awarding best chili and people choice awards will be done via ballot at each team table. No admission fee to sample and taste.
Team Registration is $30 per team with no team size limit. Rules for competing are available on the Facebook event.
———–
I hope to see you at one of the upcoming events with your shirt stained with chili and glass of beer in your hand. Also, beans belong in chili. Just saying. Cheers Houston!