Beers Culture Houston Beer Month
Houston Beer Month is here! Wait, is this still a thing?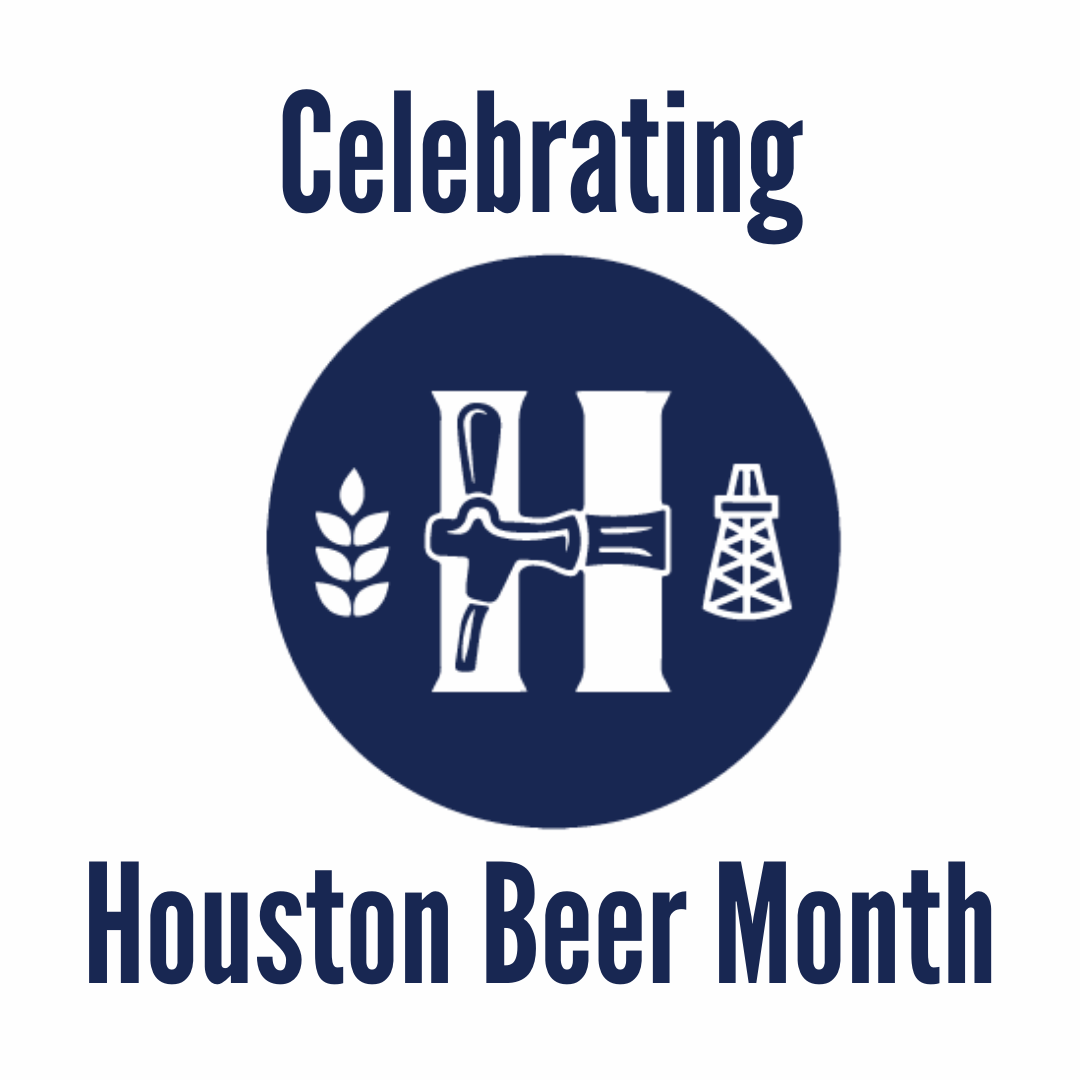 Of course it is, you silly goose!
Yeah….we just made it up. So what? Isn't that how all great ideas are started anyways?
In deemed craft beer cities across the nation, it's common to see a week-long schedule of events and things to do around town. These beer weeks are catered breweries hosting taproom events, locals-only pours/taproom takeovers at local beer bars and the loyal beer drinkers (both residents and tourist travelers) celebrating the delicious beer we have to offer. With being the largest city in Texas and the ever expanding melting pot of styles selection in beer, we have no choice but to go BIG with a month long celebration, sticking by the place we call home.
Wanna get involved? That's easy! Drink up and speak up!
We are asking all Houston beer folk to show mad love to their local breweries in celebration all month by sharing their social media posts, tagging locally made beer on their socials and show love for all things Houston beer! Houston Beer Guide is also accepting guest community contributors all month for those that want to share their love for Houston beer with us. We are happy to feature your work and are excited to hear your perspective. Check out our writing guidelines below and tell us why you love Houston with beer reviews, photography and stories of great craft beer and comradery. Don't forget to tag us at @HoustonBeer and use hashtag #HoustonBeerMonth for reposts and giveaways!
Breweries! Tell us about your upcoming Houston Beer Month events – We will share it with our readers as a special thank you for contributing to Houston Beer Month.
In the meantime, help us get the word out and encourage your local Houston brewery/bars to get involved. After all, it's a celebration of all the amazing beer served in this city! As beer fans, we hope you will join us year after year in this deserving endeavor in support of Houston beer. Once August is completed into planning next year, our work continues on to grow this but we gotta start somewhere. It's time we put our city in the spotlight it deserves.
Houston Beer Month and Houston Beer Guide marketing assets are available upon request by email at cheers@houstonbeerguide.com.
Cheers Houston!
Guest Contributor Writing Guidelines for August
Articles should be at least 2-3 paragraphs max
Articles should be focused on your honest experience about beer or brewery, ideally positive with an engaging story or subject
Must include an original photo with our article. Submitting multiple photos is also accepted
We are publishing articles daily for the month of August – email your submissions to cheers@HoustonBeerGuide.com along with your full name, city of residence and featured photo of yourself.

Check out these cool memories from 2021 Houston Beer Month.