Yup! Dang ole good beer from Back Pew Brewing
Nothing says Texas like King of the Hill and independent beer. I'm very fortunate to have what I believe is the best lager producing brewery in Houston so close to where I live. My wife Nicole and I have spent many days enjoying beers at Back Pew Brewing in Porter Texas. Out of all the beers created there, this is one that is true to her heart and she frequently asks me about it when it's not in season. She was more excited this year when we found out they were canning it for distribution and the name was updated from "Yup" to "King of the Helles". The label art was created by Matt Lopez, a local digital artist featuring a few recognizable Back Pew staff and owners.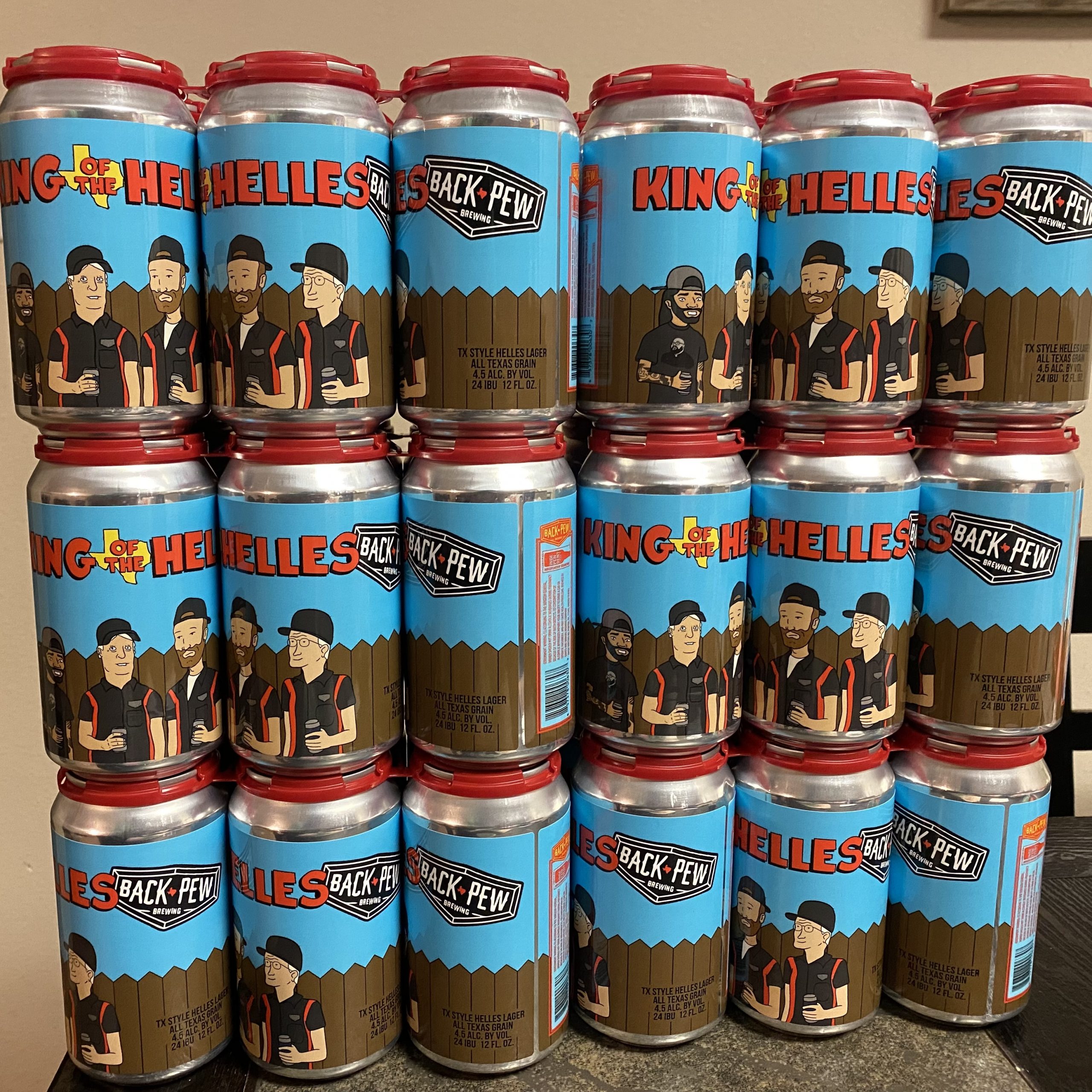 When I ask my wife why she loves this beer so much more above all the other great lagers made at this brewery, she states simply "it's so well balanced. It's light, easy to drink yet malty enough to have a multi dimension flavor above other beers. It's a great introduction to craft beer for someone who is new to beer or drinks common domestic options." She was not always a fan of craft beer and this was one of the beers that made her realize that not all beer is created equally. You know it's truly special when a beer hits on all cylinders. One of my favorite memories is the watching her eyes light up after the first sip from my pint and immediately shouted "Wow – I thought I hated beer. This is good!"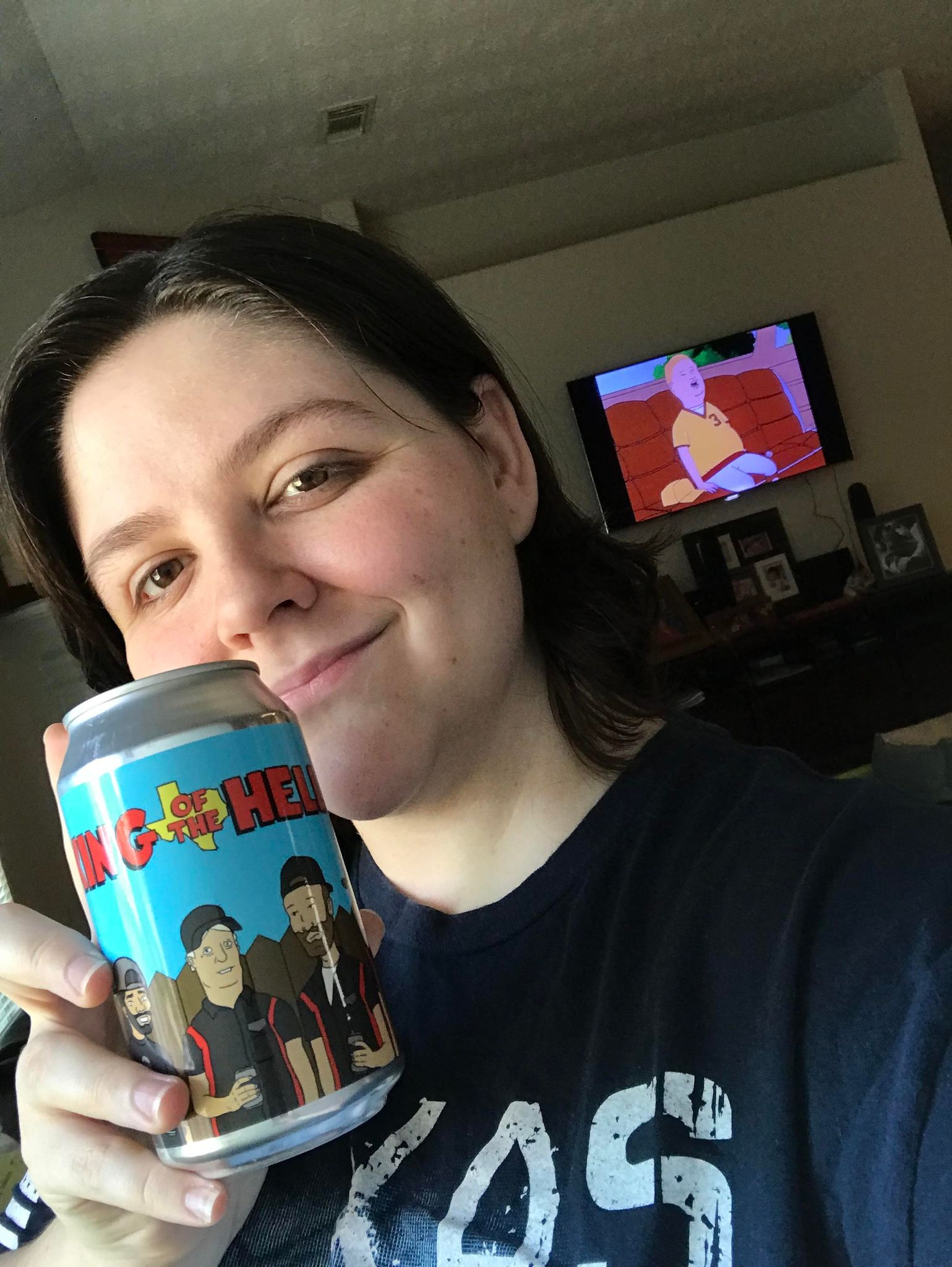 A beer so good Hank Hill would give up Alamo for it in the alley.
So clean Dale would make a conspiracy theory about them using it to control you!
Next time you're in the brewery ask head brewer Bobby Harl about his pocket grain and squirrel tactics.