Take it from me, Pit Pat is a great porter – Beer Review from Galveston Island Brewing
With all the talk of stout season upon us, it's easy to forget about stouts little cousin by the name of porter. So I decided to bring attention to Galveston Island Brewing's Pit Pat chocolate peanut butter porter. This is one of my favorite beers and I had to get my hands on this year's release. Even as I pour the beer into my glass, my mouth instantly begins to water just having the chocolate and peanut butter hit my nose from the pour alone. Lean in to smell the full pour and you get a nice roasty note that cuts through the chocolate and peanut butter.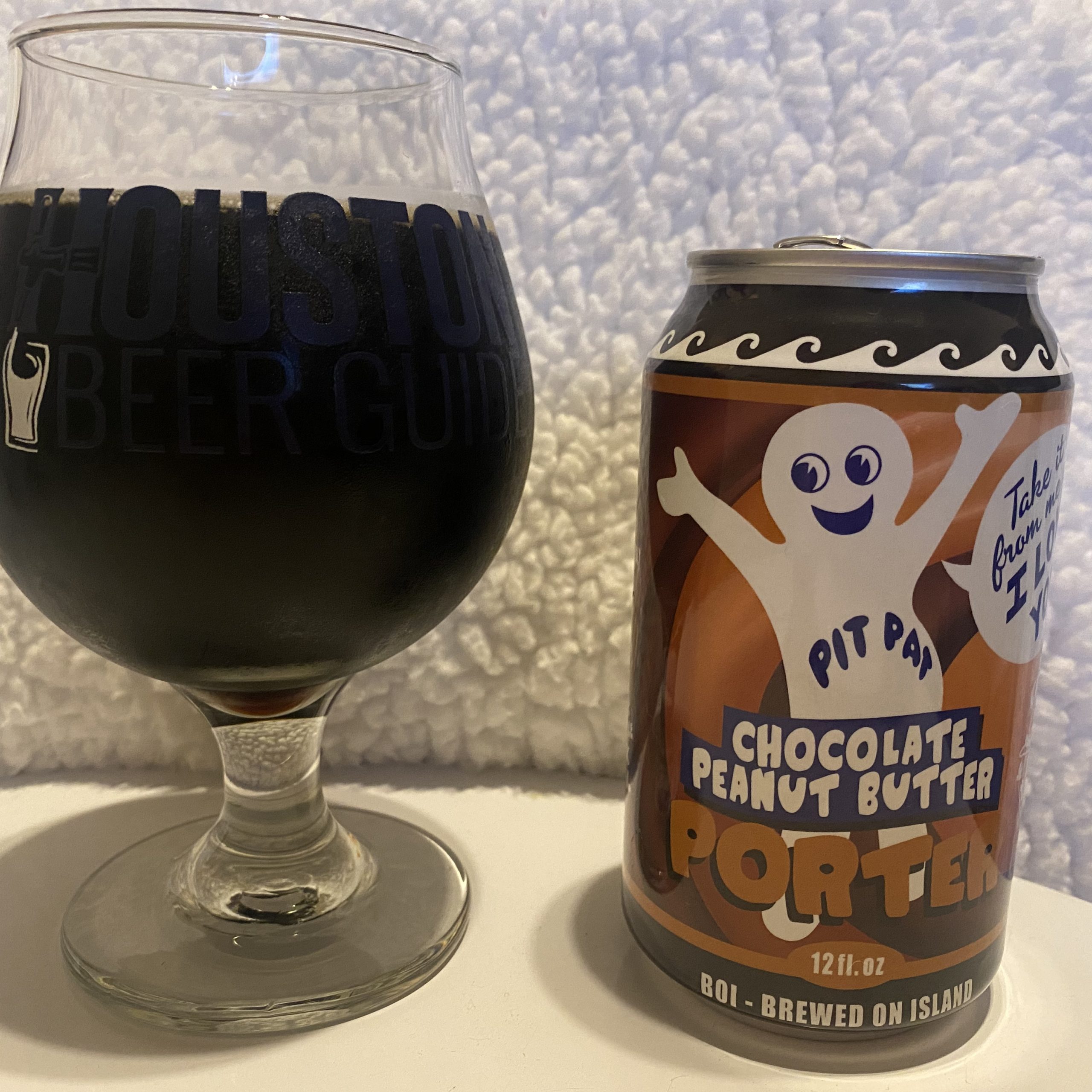 Upon my first sip, the peanut butter dances on your tongue with a smooth feel that brings chocolate to the party on the back end. If you manage to not finish the beer before 10 minutes, the peanut butter becomes even more prevalent. Pit Pat reminds me of eating the Christmas trees that Reese's puts out around this time of the year with a little more peanut butter than chocolate. Let's face it – it's no secret I have a sweet tooth, and this beer will graciously replace a peanut butter cup any day – saving you the guilt of enjoying too many. The best part of Pit Pat is getting to open the second one and starting the flavor experience all over again.

I warn you to act fast on this beer as it is only available November through February so if anyone is looking to pick up a Christmas or Valentines gift for that special beer lover in their life, this should be the one that comes to mind.

You can find Pit Pat directly at the brewery when you go on island or at H-E-B, Specs, Total Wine, and on tap throughout the city. Cheers!