Fit for firepits: Back Pew Brewing's Aybara Imperial Stout
Aybara is the newest brew from Back Pew Brewing and it's an imperial oatmeal stout that packs alot of flavor in a can or freshly poured pint.
The design of the can brings to life Perrin Aybara from The Wheel Of Time book series. When you bring the beer to your nose, you will immediately notice notes of dark chocolate and roast motivating you to dive in immediately.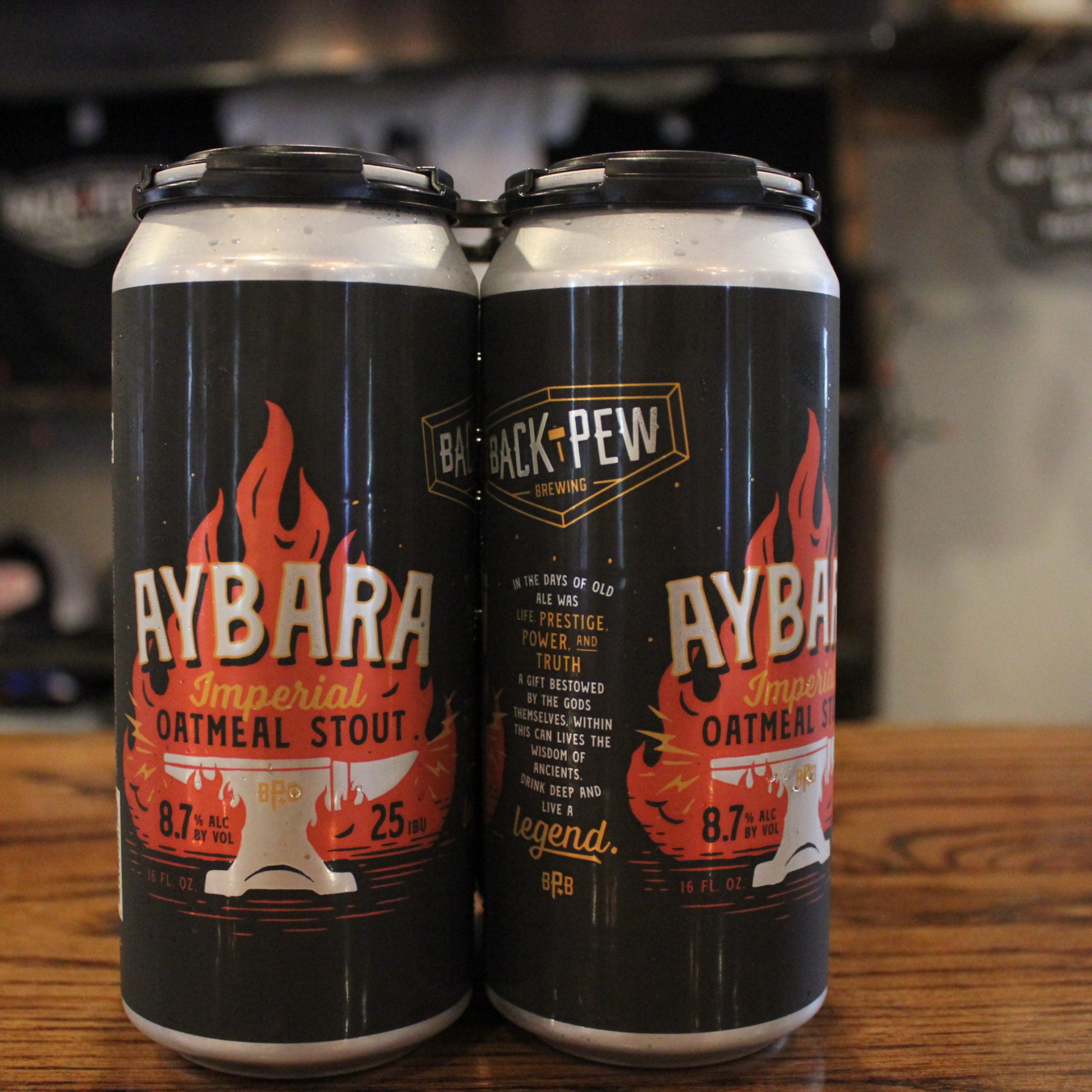 When I take my first sip I can't help but notice the creamy malty mouth feel, while maintaining the ability to go down incredibly smooth especially for 8.7% ABV. Aybara has a rich and flavorful chocolate flavor with hints of the oats in the backend. If you allow Aybara to breathe for a few minutes, the roasty flavor becomes more prominent and mixes well with the chocolate and oats to bring you an incredible smooth and easy drinking stout. This is a beer that will do well in these winter months that are creeping in but is not too heavy in your stomach, allowing you to enjoy multiple pours and stay warm.
I know this is a beer I'll be taking camping with me to enjoy while sitting around a fire with friends. 
You can find Aybara throughout the city in H‑E‑B, Specs, Total Wine, and on tap in your favorite spots to grab a pint or five. You could always stop by the brewery to enjoy their fire pit that burns hot on most cold weekends to enjoy Aybara with friends. I hope you get a chance to try this stellar offering from Back Pew Brewing , find me at the brewery so we can exchange beer stories and unwind at the end of a long day.  Cheers!