This ain't Back Pew Brewing's first rodeo and it shows
Are you already missing the Houston rodeo? Yeah me too! But the spirit of riding ain't over just yet!  Back Pew Brewing in Porter TX has you covered with not one but TWO rodeo inspired beers that will surely keep you reminiscing of riding horses and racing sheep! Mutton Bustin Strawberry Kolsch and Bronc Stomper double IPA are the newest releases in a busy schedule for Back Pew.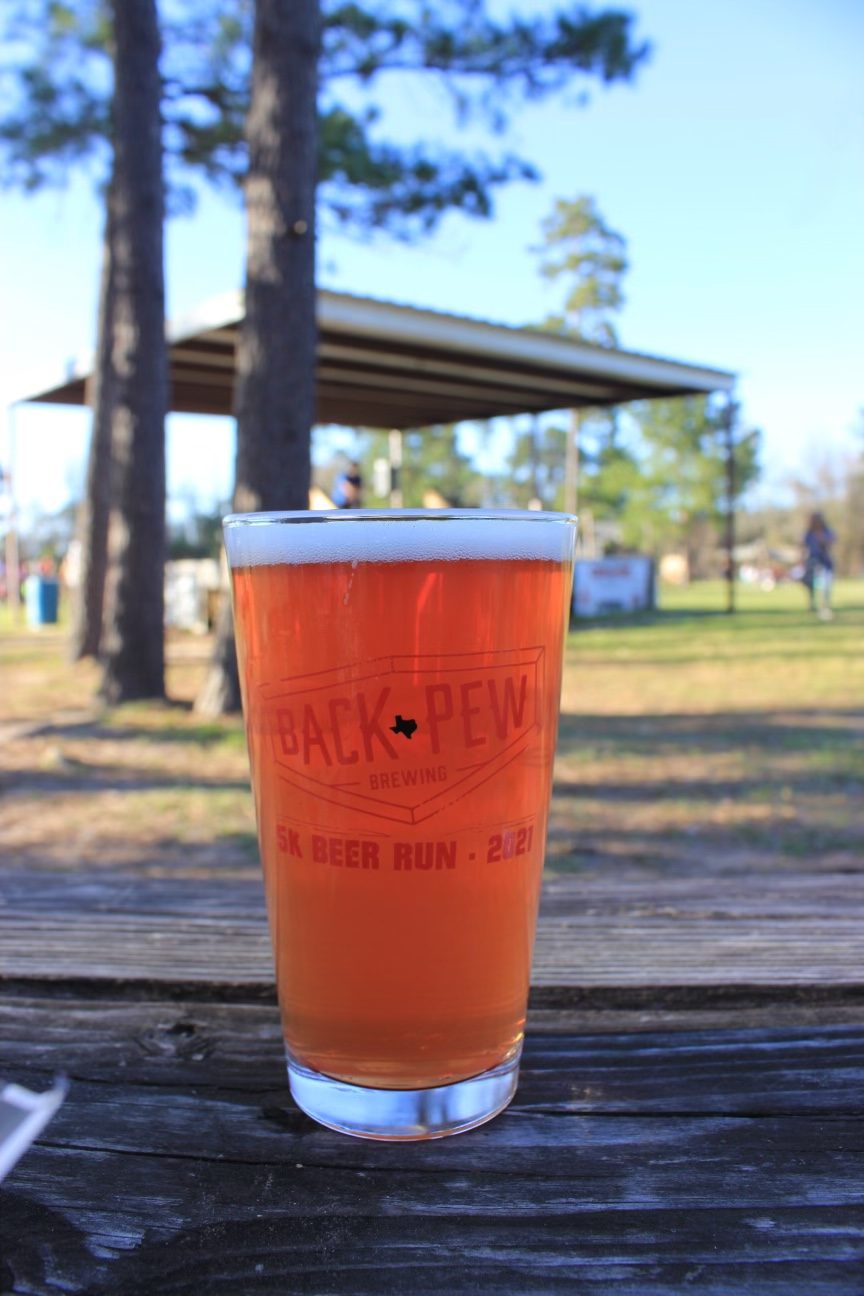 Mutton Bustin is a kolsch style beer that makes you feel like you're on a nice stroll in a strawberry field on a sunny Texas day. Simply put, its easy to drink. Mutton Bustin made its appearance last year as a standard german kolsch but this year, it arrives with an extra bonus! On first taste, you immediately experience a light breadiness and fruit tart in this refreshing beer. The fruity presence of strawberry is clean and compliments the fruity yeast profile.  Its pink hue makes it shine bright and is very admirable in beer photos. The hops are recognized but are so well balanced, making Mutton Bustin go down super smooth. After each sip, this beer stays consistently crushable and is a real treat to drink. This is going to be an amazing spring time beer for us Houstonians to enjoy. Can I get a yee haw?
Bronc Stomper double IPA is the next beer up and it comes out the gate kicking. This west coast double IPA brings a strong hop presence with its floral resinous dank aroma that is strong enough to linger up even inches away from the nose. The hops really shine with a touch of citrus, blanket of pine, all balanced with a tender malt sweetness. Just after a swift kick in the mouth of these vibrant hops, a nice dry finish completes this beer, leaving behind the lingering flavors of the hops bouquet.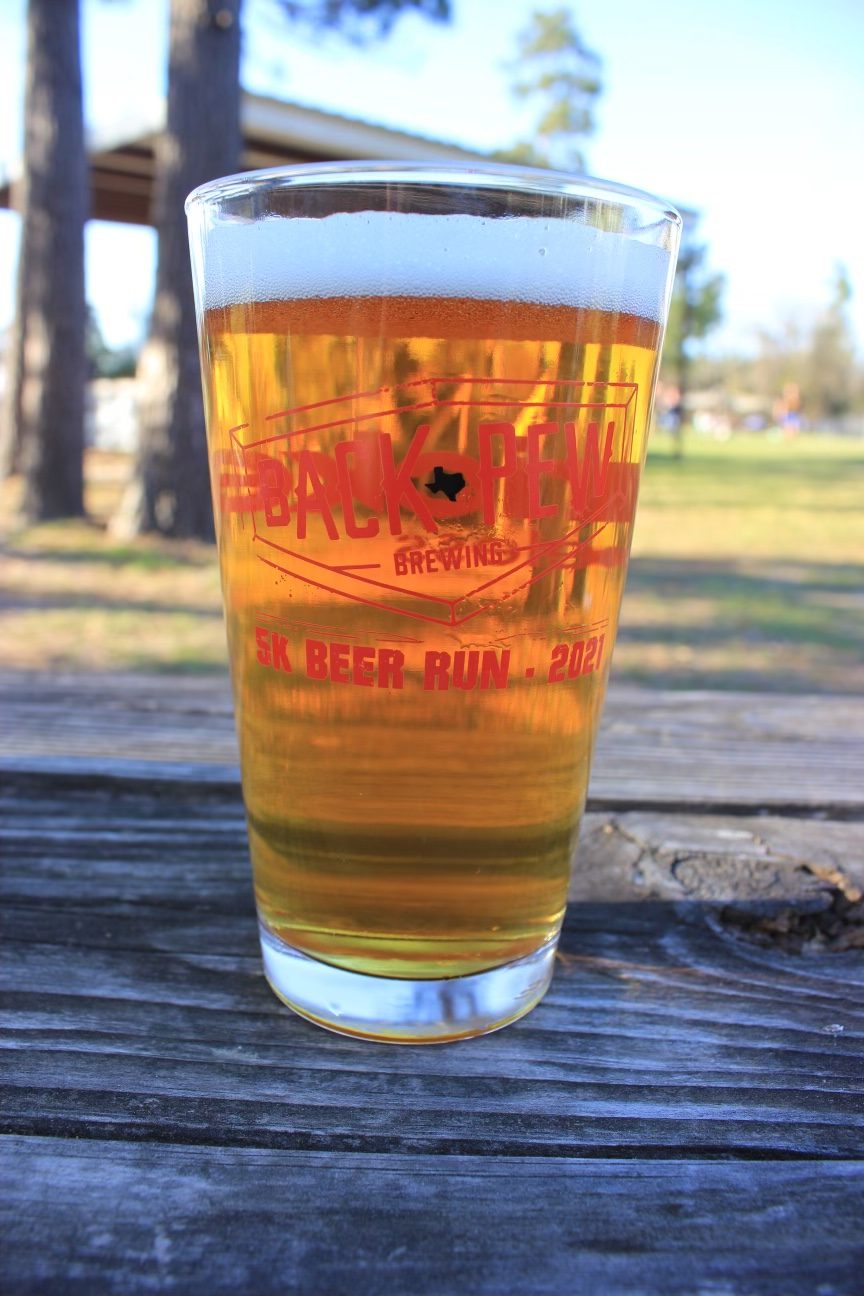 Big fan of West coast style IPAs? This beer definitely will make any IPA lovers must-have list. Bronc Stomper Double IPA comes in at 100 IBUs and 9.5% ABV that like most Back Pew beers drinks much smoother than the higher ABV might suggest. Keep calm and hold on!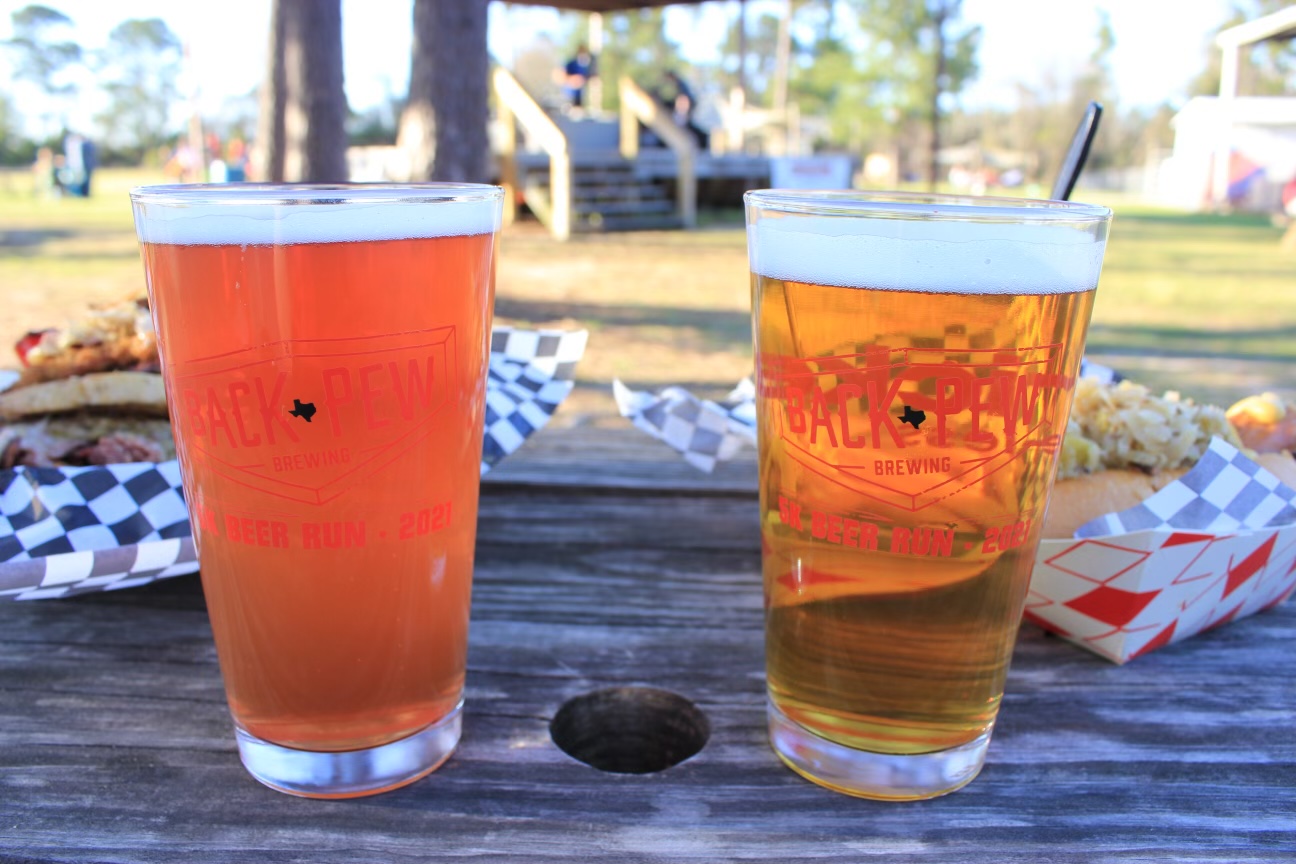 Join me in keeping the spirit of rodeo season alive with these two new releases from Back Pew. These beers can be found around town in your local grocery stores that stock craft beer and directly from the brewery taproom.  These beers will also be on tap during Back Pew's anniversary on April 2nd so swing by and have a pour with me. I'll have more information coming soon with all the glorious details of the 6th anniversary and all the fun that will be had that day! 
I'm looking forward to seeing you there! Cheers!