6 Year Anniversary at Back Pew Brewing featuring 'Beer of the Beast'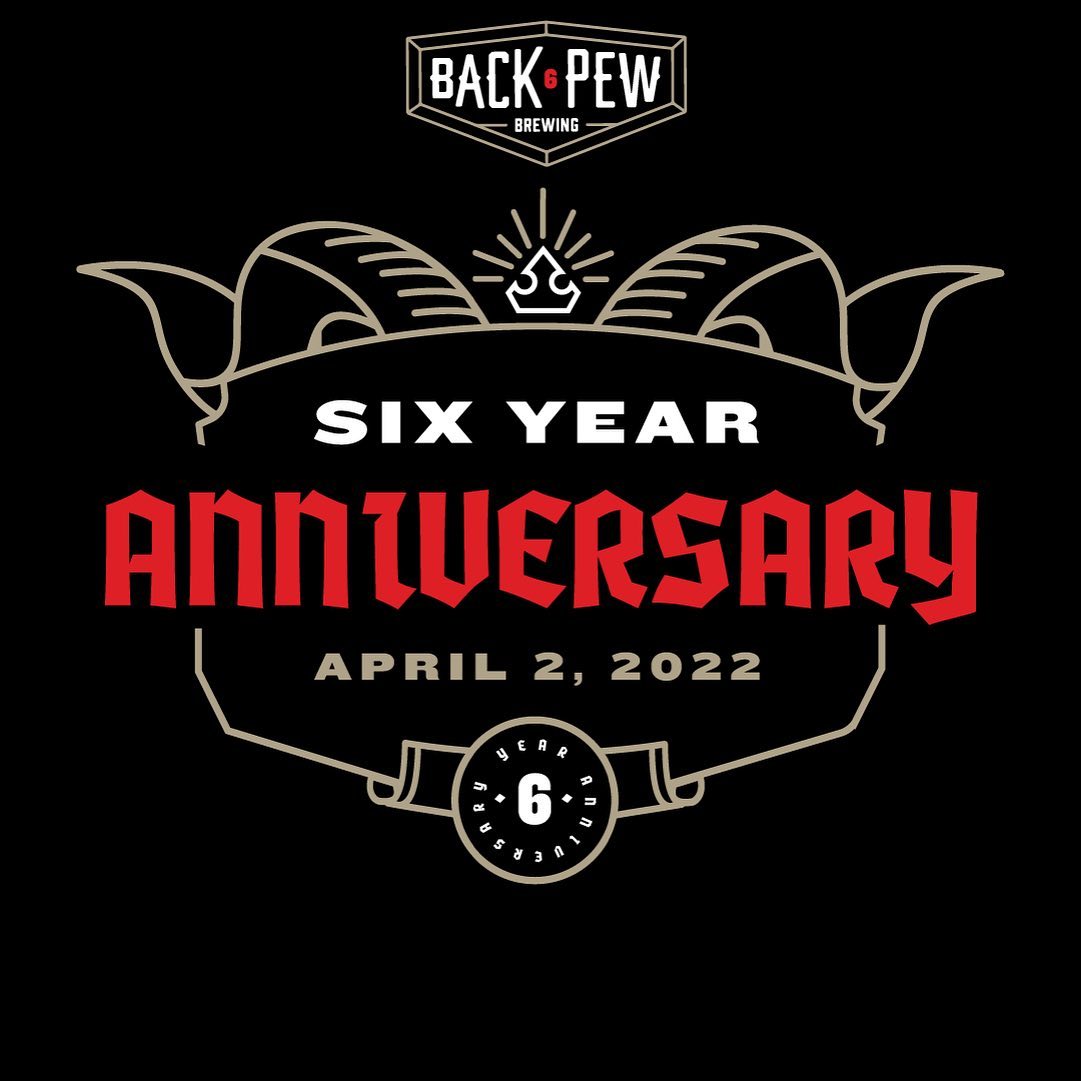 Join us in celebration and congratulations to Back Pew Brewing on their 6th anniversary of classic crafted independent beer this Saturday, April 2nd. I'm excited for this new beer release, a traditional and BIG 13.5% imperial stout. As a serious fan of stouts (especially boozy Back Pew stouts), I look forward to being able to get taste this beer so that I can write about it in a upcoming beer review. Just by the looks of the forecast, we have been granted a picture-perfect weather weekend so take advantage of it. There are some recent renovations done to the outdoor area to allow for more seating under the new covered concrete patio. Don't worry, there is still plenty of outdoor grass space under the trees to bring the whole family out to relax. Yes, even your own little beast – Back Pew Brewing is good dog friendly!
Also celebrating this weekend for the event is fan favorite local pizza food truck, Refill Station. My plans include starting off first with a 'roadkill' pizza paired with the Beer of the Beast imperial stout followed by the s'mores pizza to round off dessert with a side of, you guessed it, more Beer of the Beast. Don't let anyone tell you that stout season is over! 100 Proof hits the main stage at 2 pm with their hard rock & classic rock cover jams.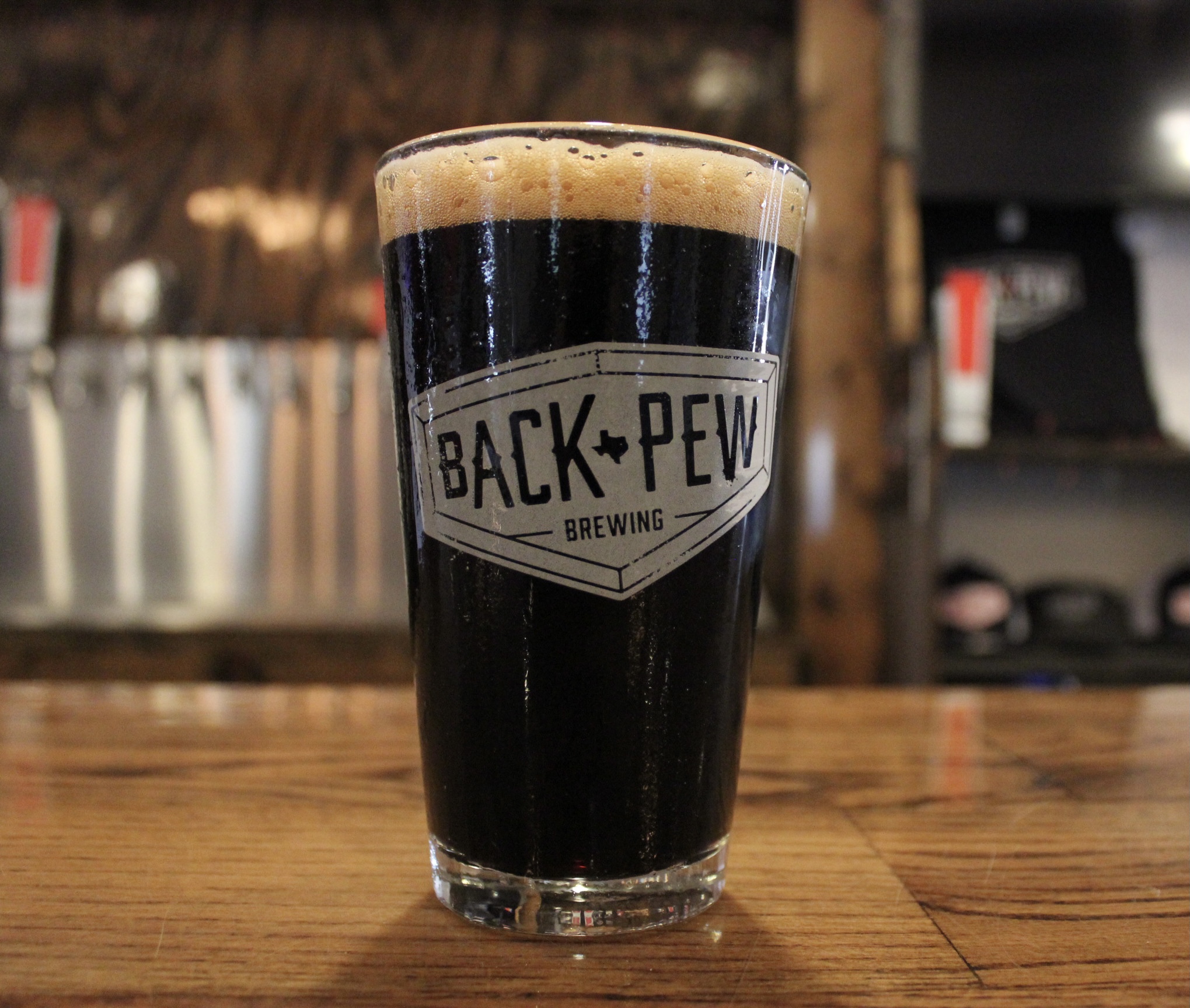 So, join me in celebrating this Saturday from noon to 7 pm and come meet several members of the Houston Beer Guide contributor team during the event. Snag a pint of 'Beer of the Beast' imperial stout while you are there and don't leave without several 4-packs to go. This beer will be released in 16oz nitrogenated cans – in 4-packs for just $15. Limited glassware is available in this year's new English pint glass style – $10 so arrive early, while supplies last! All of this will be taproom exclusive so you'll have to come out to take part!
Let's boogie with the beast! Cheers to Back Pew Brewing! See you there!
Visit www.backpewbrewing.com to pre-order your beer for pick up. Last year's anniversary aged bottles of Rand are also available and tasting mighty nice!
PS. Texas Beer Collective is hosting a beer sticker swap from noon to 4 pm. Bring your extra craft beer stickers to trade, meet some new craft beer friends and enjoy a perfect weekend with some of the finest beer Houston has to offer. Join the Collective Facebook group for Texas beer lovers today!