Beer Spotlight: Rand, Belgian Golden Strong from Back Pew Brewing
This month's beer spotlight is a unique beer experiment by our friends at Back Pew Brewing, just northeast of Houston in Porter Texas. Head brewer, Bobby Harl, named this 5th year anniversary beer "Rand" after Rand al' Thor, one of the main protagonists in Robert Jordan's fantasy book series, The Wheel of Time. And let me tell you, he is a handsome one!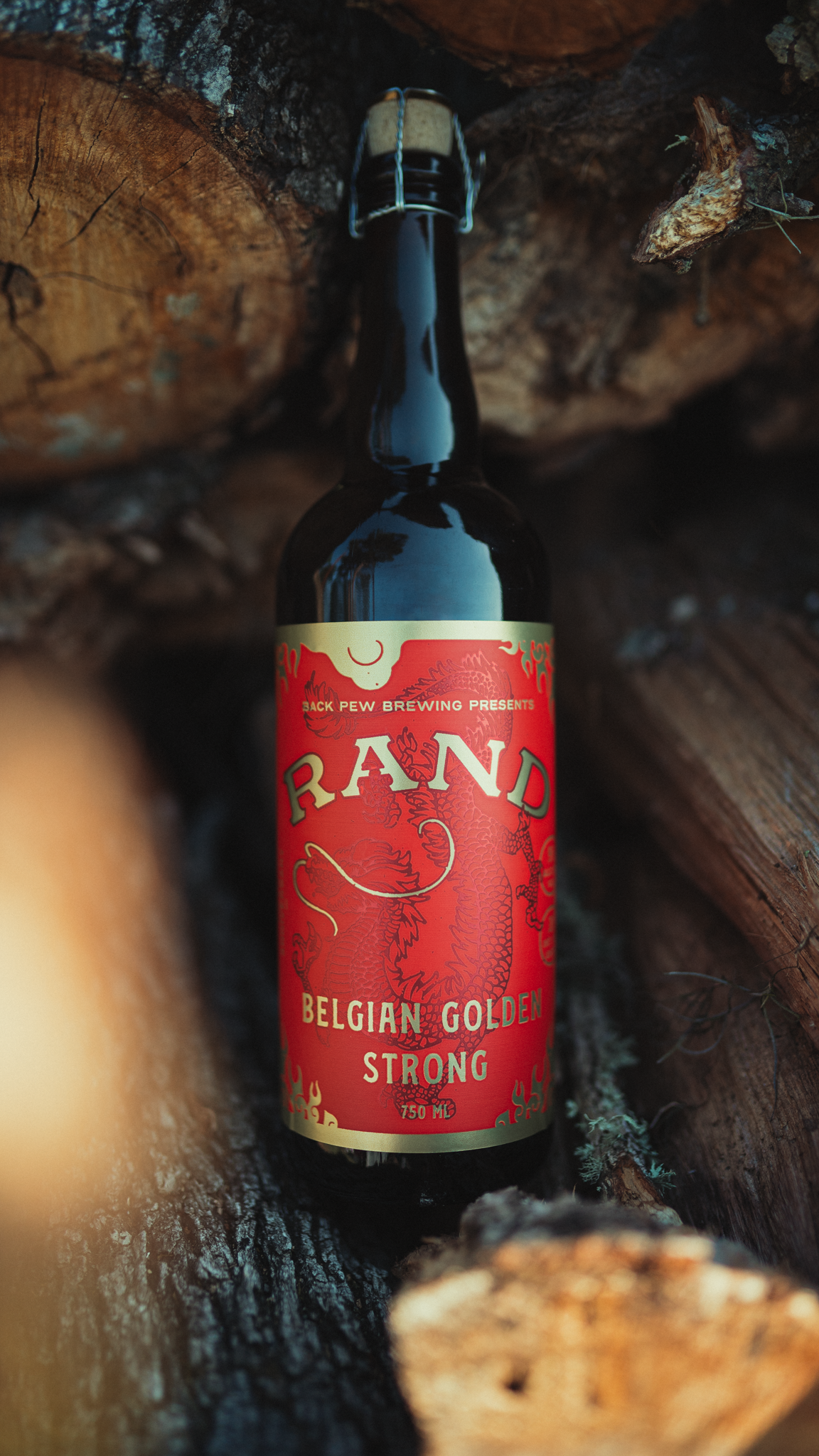 If you drink Back Pew beers, you already know that this brewery is focused on clean fermented German style ales but is no strange to the big beers in its "sinner" line up of beers. Noticing the lack of oak wood fermented beers in the Houston area, Bobby set off to create beer that no other local brewery is currently experimenting with. Rand is Belgian Golden Strong ale aged in a toasted virgin American oak barrels. Traditional as it comes, the Belgian Golden Strong style is often marked as innocent due to its golden pale color but in reality, it's known for its strong alcoholic punch. But barrel aging isn't anything new, so let's start there…
When you hear of wood fermented beers, it's usually in the common form of big barrel aged stouts from bourbon, rum or other distilled liquor aged for months. Sour or mixed fermented beers also use wood barrels to capture and release the wild flora that wine leaves behind. Avoiding the serious booze and the wild funky stuff, this beer doesn't fit either one of these categories and is in a league all its own. The lightly charred oak is full of many flavorful and aromatic compounds that create another layer of depth and complexity. To some, wood is viewed by the fifth major ingredient in beer making. Wood vessels are permeable to oxygen, and in that, is a crucial element that aides to the success of this beer. For the first few days of active fermentation, this beer kicked off high kräusen in a stainless steel vessel and once completed was transferred into barrels. During the short aging process of 3 months, oxygen was introduced through the wood naturally aiding to mellow out its strong profile. Fresh yeast was pitched and the beer was finally transferred to 750ml sized bottles to bottle condition until ready to be enjoyed. Hand bottled, topped with the familiar cork cage and labeled by hand – this beer screams brewing excellence and is truly fit for royalty. Because of the toasted barrels, this beer has a rounded yet delicate Belgian character and achieved the perfect light marshmallowy sweetness, without any added adjuncts.
Unlike most Belgian beers, it's very delicate and still carries those pronounced esters, clove spice on the nose and phenols true to the Belgian style. What I loved most about this beer is that the hard Belgian edge and candy sugar sweetness is toned down, leaving behind a complex drinkable beer. It gives a certain degree of mild spiciness with highly attenuated, dry clean finish. At 9% ABV, there is a noticeable oaky flavor and has beautiful pops of vanillin from the barrel.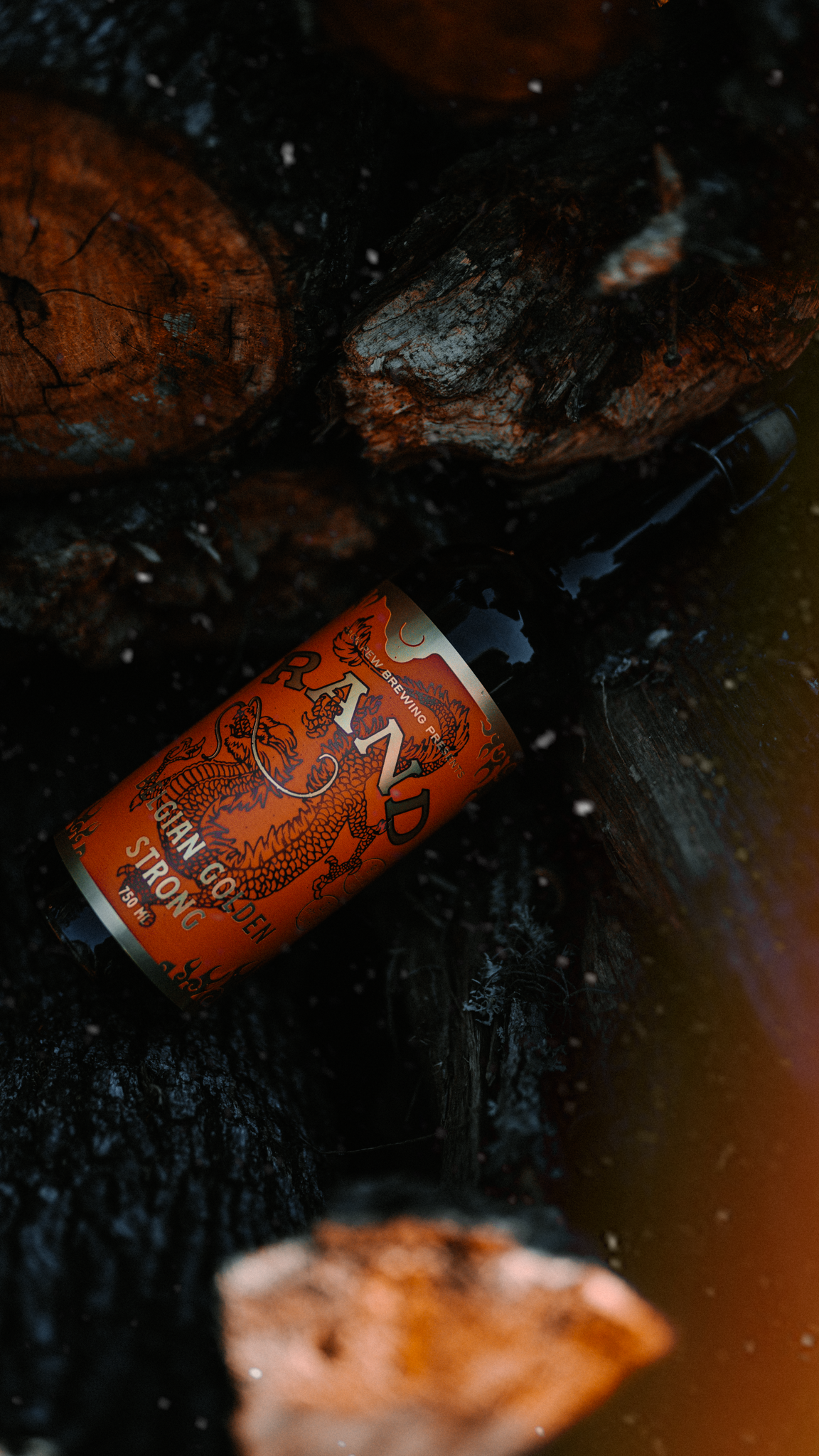 This beer is currently at its peak for prime time so if you have one, crack it open. Like most special barrel releases, you might want to snag a few extra bottles to age. Remember to always store this beer upright and chill before serving in a tulip glass when you are ready to enjoy. By the way, limited edition Rand tulips also available at the brewery, ask about the beer/glass bundle for the best deal. Be careful to watch your pour and avoid shaking up the bottles as there are still live cells present at the base of the bottle. When pairing with food, Rand can be matched with anything from light salty appetizers and vegetables, or try it out with your favorite spicy dish!
Take home your bottle of Rand for $15 – available only at the Back Pew Sanctuary taproom through web pre-order or walk up sales during normal business hours.   
Stay tuned Houston……this project is nowhere near complete. Word on the street is that this wood fermenting project will continue on with a classic English Barleywine real soon. Hold your horse though; we might have to wait a bit longer for that one.
Follow Back Pew Brewing on Facebook and Instagram to be the first to know about it!