Let the good times 'barrel' roll! Saloon Door celebrates 6 years this weekend
Howdy y'all! I can't believe the Tastiest Draw in the West has been around for six years now! Fresh off of their achievement of nitro canning Tasty AF, they set their eyes to throw the biggest shindig this side of the Mississippi. The party is so big – it needs more than just a single day to celebrate. This anniversary party is scheduled for this weekend, April 29th – May 1st.
Have you seen the tap list? If you know Saloon Door, you know they love their barrel aged stouts. For this event, they're breaking out all the boozy goodies with twelve barrel aged stouts, imperial cream ales, and even a quadruple named Helga. Even their very first sour! It's going to be ridiculous…… AF! Let's break down this amazing weekend…..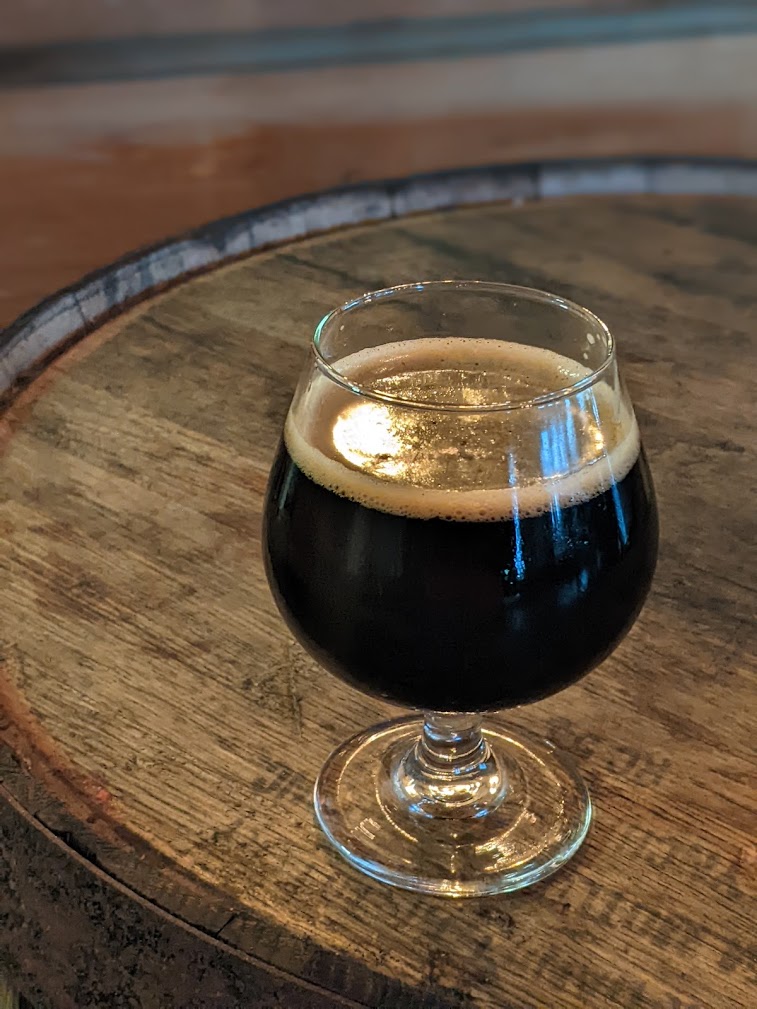 For Friday, fan favorite "I Must Break You RIS" is back! This is the barrel aged version of the classic Russian imperial stout . It's big, boozy and if you aren't careful, it might knock you out at 13% abv. Check out the newest recipe, a Tiramisu inspired stout and the barrel aged version of the classic Imperial cream ale while you are there. Dang Dat's Delicious will be in the house with their delicious bombs – a flavorful bite size stuffed biscuits. You can choose from sloppy joes, chicken bacon and cheddar cheese flavor. Check out the barrel aged list for Friday on their Facebook event. You are also going to want to get there early because local musician Rodell Duff will be playing some tunes in the taproom. Live music starts at 7PM!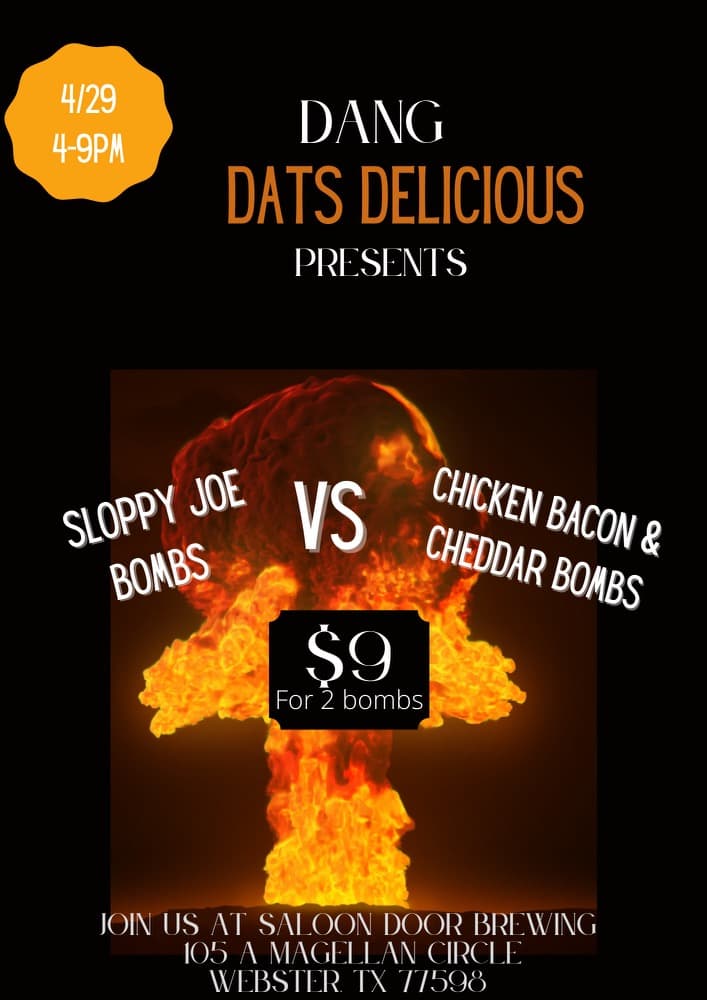 On Saturday – the barrels keep rolling and flowing with 6 more barrel aged releases including the launch of their first sour beer – a berry forward Imperial berliner weisse named Wild Berry Hiccup. I hear it's tart and fruity and comes in at around 7% abv. Don't miss out on small batch barrel releases includes Big-Diculous RIS, a thick Hot Fudge RIS, Ludicrous RIS, a barrel aged Fluffy Nuts Imperial Cream Ale, and a Blueberry Imperial Cream Ale. Texas style BBQ and crawfish will be served up by Crush City BBQ starting at 2pm till sell out. Hang out and chat music with Kyle of Snag Records during the celebration along side his huge collection of vintage vinyl for sale. Need a snack to keep you sober throughout this busy Saturday? Stop by and talk meat with Clark's Jerky and sample all his fine selection of artisan crafted beef jerky. Check out all the awesome barrel aged beers on Facebook.
But wait, the party doesn't stop there! The line up continues to impress on Sunday with barrel aged Woke AF to get your Sunday coffee fix going! Need Sunday brunch? You got it!! Dang Dat's Delicious will be back with an exclusive menu featuring scrambled eggs, roasted potatoes, corned beef hash, biscuits and gravy, turkey bacon and sausage, chicken skewers, grits, omelette station, french toast casserole and fruit yogurt parfaits. This Texas sized Sunday brunch buffet is $29 for adults, and children under 10 eat for $15 and is scheduled to last till 3PM. Barrel Aged Canadian EH-F will bring your maple fix along with a barrel aged TX Cinnamon Roll Imperial Cream Ale for that true Sunday Funday brunch feel. Going bananas? Saloon Door Brewing didn't forget to provide your fruit needs by releasing a barrel aged Banana Bandit imperial cream ale.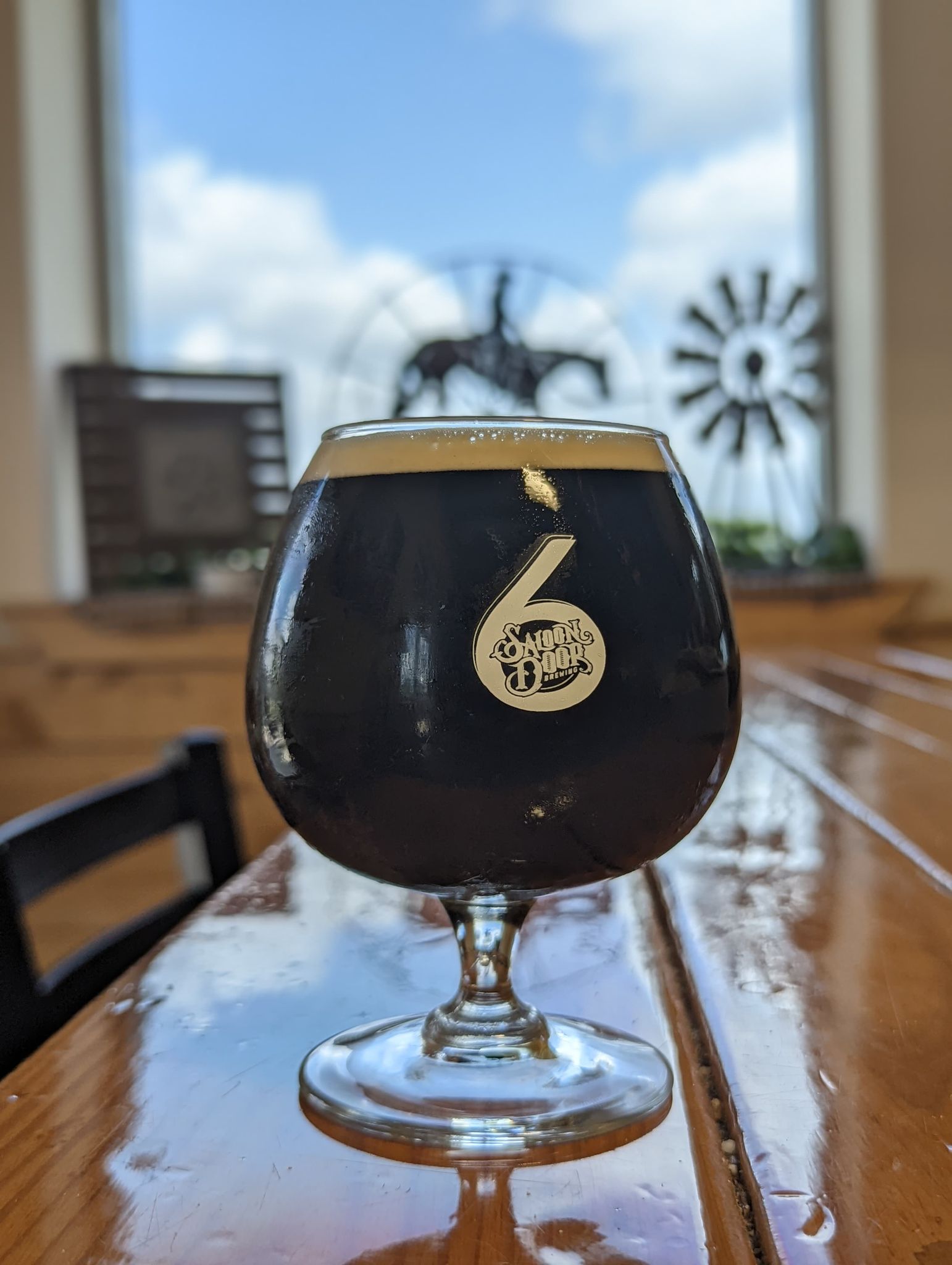 Thinking about going? You might as well celebrate in style with the best bang for your buck. This year, Saloon Door is offering a special weekend All Access VIP pass. This ticket package makes it easier to try more barrel offerings, get a great value on to-go beer, and access to anniversary glassware. Included with the purchase of the pass is a flight of barrel aged beers on tap which includes five – 4 ounce pours of your choice, a limited available anniversary glass that includes your first pour free, TWO additional beer tickets redeemable for a non barrel aged pours, and a bonus crowler to go. All VIP pass holders will get access to special behind the scenes brewery tours happening Friday at 6pm and 8pm and at 2pm and 6pm both Saturday and Sunday. For your free pint pours, I highly recommend Tasty AF, their famous peanut butter and chocolate milk stout on nitro or fresh & hoppy Doc Hoppiday hazy IPA or choose from one of the many beer blends they have available each day. This very generous VIP package will be available for $65 but don't delay – they will sell out fast! Passes can be purchased on arrival but if you want to make sure you catch your favorite beer, pre-ordering is also available. Email to brewery to secure yours at jenelle@saloondoorbrewing.com.
Which beer release are you most excited for? Check out the day by day release on the event details on Facebook. Come say hi at the event and let's say cheers to the next year! Hope to see you there!