Beer Spotlight: Double Down Double IPA – Saint Arnold Brewing Co.
I gotta say, I'm feeling pretty damn lucky.  If I knew how to play the game of poker, this article might be a nod to the mind games that happens in that game but instead I prefer the random roll of the dice. I've been spending all that luck and part of my new years resolution goals on my homemade makeshift craps table occupying my kitchen island, throwing dice for big imaginary wins at the end of my work day. I've challenged myself to learn the basics of dealing to one of my favorite games in the casino.  Learning the odd payouts and math to the complex betting strategies have been a focus point for me so when I saw this beer being released with clever casino-inspired art, I had to grab a 6-pack of my local HEB to add the luck of the dice.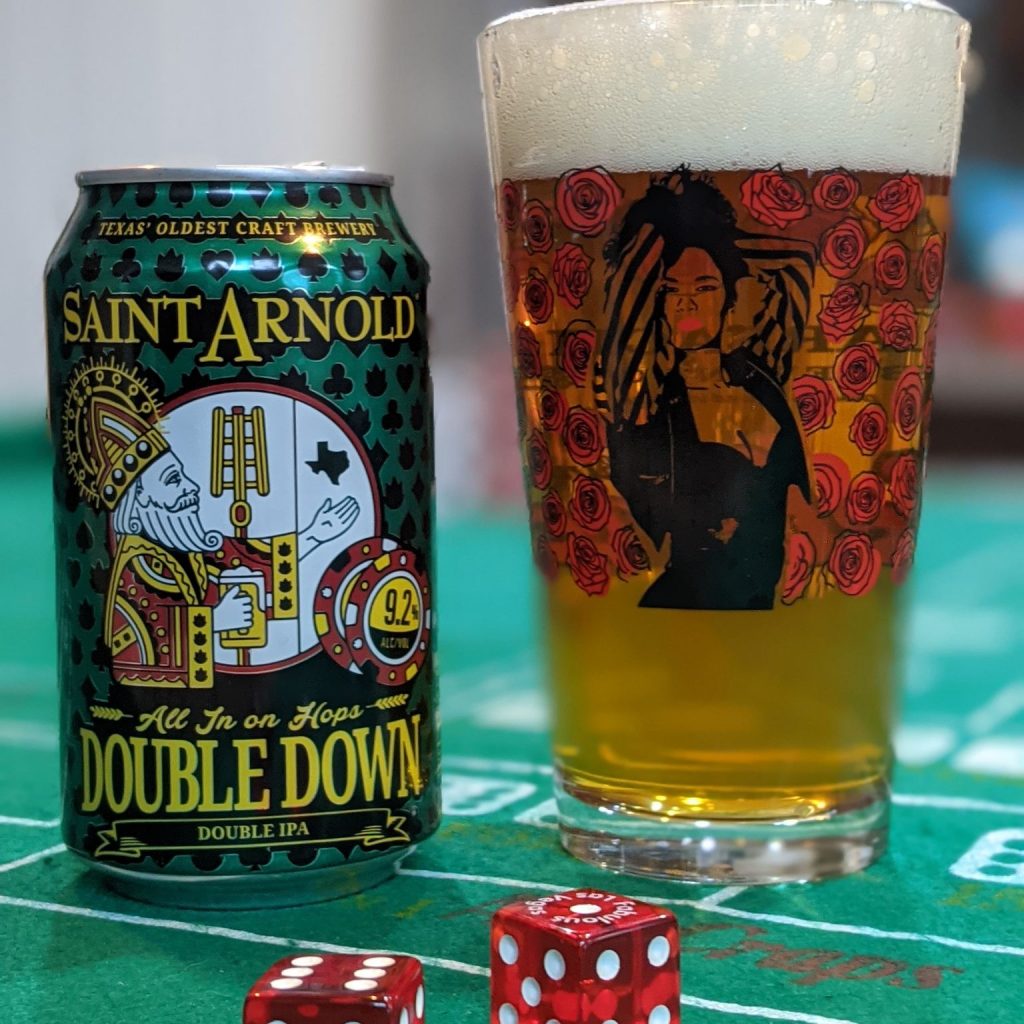 Everyone knows about the game of craps, right? Even if you have never played yourself, you have surely heard the commotion from these high paced tables in Vegas. Players giving high fives, rejoicing after hot roll sequences of sevens on the come out roll is all part of the fun. When the table is hot, everyone wins. Part of the excitement of the game is the never ending action especially when the shooter hits the winning point with a table full of place and field bets. Complicated yes, but just like most casino games, craps is no different than poker and the fact is, you can't win if you don't bet big. The brewing team at Saint Arnold did just that with this beer.  
Our patron Saint brewery of Houston, Saint Arnold Brewing Company took that gamble with this eclectic choice of hops for their latest year round offering. This latest beer innovation is a double IPA weighing in at a hefty 9.2% abv and after tasting it, I have no doubt that we will all win with this choice.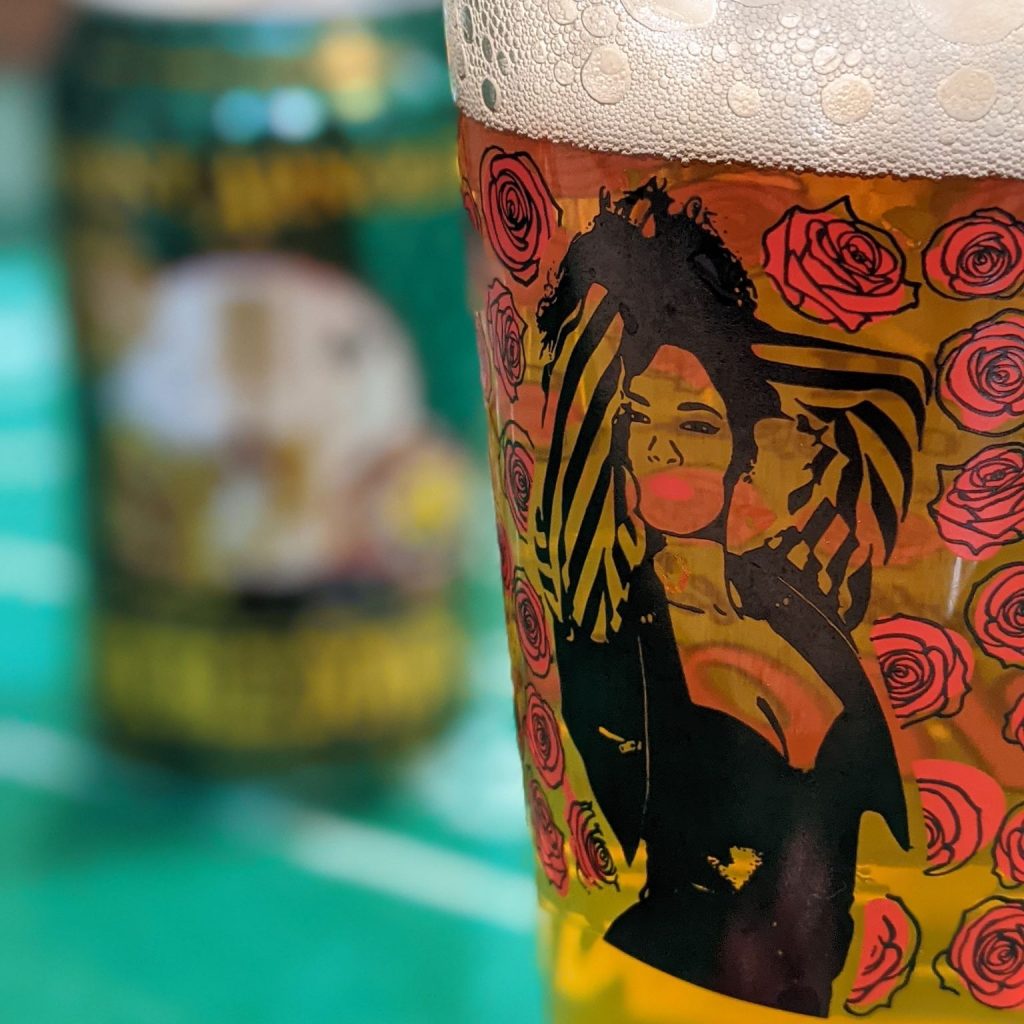 It's picture perfect clarity shines bright through today's choice glassware . **All hail the queen of tejano music, Selena. 26 years gone but never forgotten. **
The subtle aroma of fresh honey dew and tropical fruits aren't enough to overshadow this beer's boozy breath.   The hop bill includes Pahto, Citra, Citra Incognito, Mosaic, Mosaic Incognito, and Galaxy. The taste on the flavor is very fruit forward with pineapple and melon.  At 71 IBUs, the beer carries a familiar bitterness but finishes extremely clean and refreshing. A non confrontation unity of characteristics from both West and East coast style IPAs. It is unique and loud but leaves the palate quenched for more. This beer truly stands out in a category all its own and I am glad to have tried it.
Make a gamble with this beer, and place your bets! Just like the label reads, you might as well double down! We are in for a great year of wins with this delicious choice from Saint Arnold.