Experience the island life with Galveston Island Brewing with Coconut Hefen -A
Enjoy drinking local craft beer during these hot Texas nights with a few of your besties? Happy National BFF Day, btw! How about a quick getaway from the busy city nightlife? Ready to make that trip down 45 South and experience the ultimate craft beer tropical paradise? Well, Coconut Hefen-A & Galveston Island Brewing have you covered!
Stop by the brewery taproom in Galveston this Saturday June 11th from 12 to 8pm located at 8423 Stewart Rd Galveston, TX 77554 to help celebrate their 8th anniversary! In addition to delicious food trucks (The Shepherd Mix Food Bar & Around the Corner German Food truck) and live music, they have a full filled scheduled of special release beers for you to enjoy.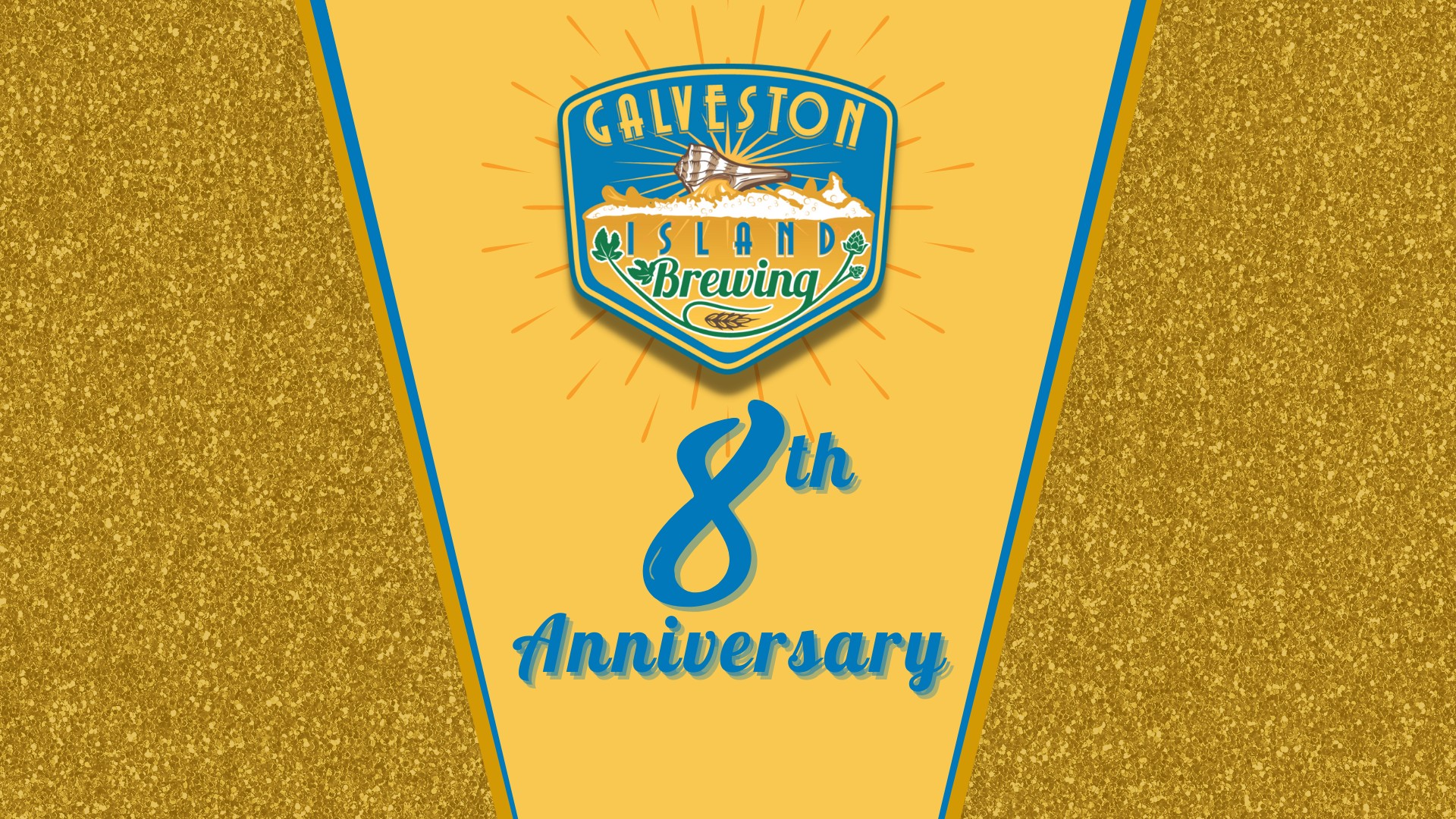 Specialty Vintage Tappings:
12 pm:
2019 Stranded on an Island
2020 Roastmaster Reserve
4 pm:
2018 Samson in a Barrel
2020 Beatnik Blend**NEW**
8th Anniversary Belgian IPA
Last Night was Hazy (Hazy IPA)
….and the re-release of Roastmaster Blonde! I am pretty excited about the release of The Roastmaster Reserve myself – which is a blend of barrel aged Samson Imperial Stout & Recooperator, a doppelbock infused with Roastmaster coffee blend beans from Galveston Coffee Roasters. Beatnik, a loyal crowd favorite, is delivering a beautiful blend of different barrel aged stouts aged together to give an unique twist to traditional barrel and stout flavors.
This is a family friendly event, so bring the kiddos along. Galveston Island has a huge playground on site, with tables close by and is minutes from the beach if you want to get the full Galveston experience.
To top off the summer fun, Galveston Island is doing a special Willy Wonka style giveaway associated with this beer. Does that mean I will own the brewery if I win? Nice try, but no. If you find a gold lid in your purchased six pack, bring the can with you to the brewery taproom in Galveston and you will be entered to win a private party in the new production facility and a $500 gift card to spend at Galveston Island Brewing. That's a lot of beer and goodies! The winner will be drawn on Facebook August 12th at 6:00 pm so be sure to follow Galveston Island Brewing on all their social media channels and be sure to turn on notifications for your chance to win an amazing prize package. For more information on the giveaway simply scan the QR code on the can or visit https://www.galvestonislandbrewing.com/hefenagetaway directly to get all the details and even get a chance to enter for free if you follow the instructions on the site. No purchase necessary to win!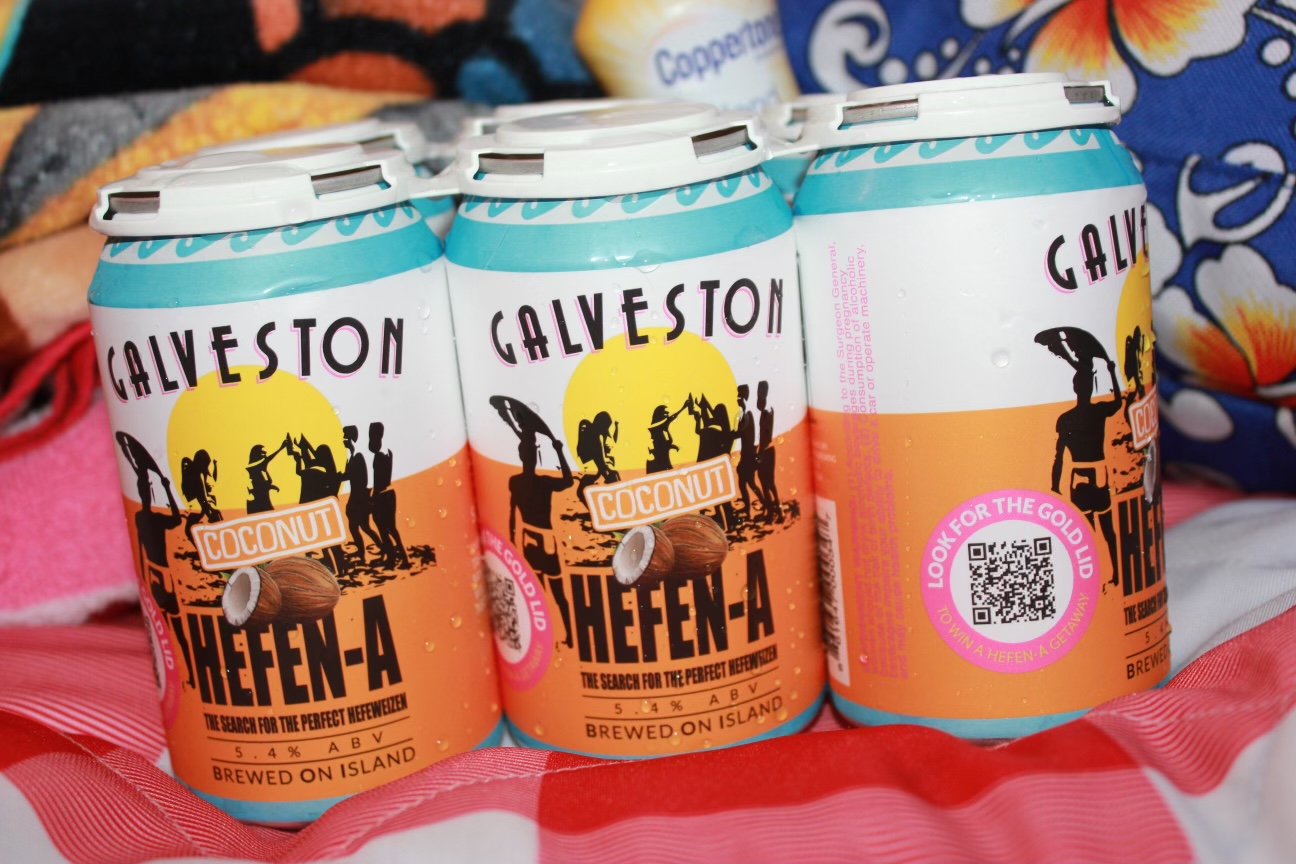 Coconut Hefen-A pours beautifully with golden caramel almost copper tone and the tropical aroma hits your nose as you pour. The banana presence on flavor comes from the clove notes from this classic style and the coconut scent is very vibrant throughout. Quite frankly, Hefen-A smells like a lush tropical paradise in a glass. The banana and sweetness of the initial sip are fully loud and proud while the coconut makes a delightful compliment on this crisp beer. Galveston Island Brewing achieves a delicate harmony of all the tropical notes of a Hefeweizen with a pop of coconut to complete the tropical feel. Because this beer is so crushable, I was able to enjoy multiples way too easily and it makes for a perfect beach, fishing, poolside, or boating beer. You can find Hefen-A at all the places you will find amazing craft beer like H‑E‑B, Kroger, Specs, Total wine, and local beer cellar stores.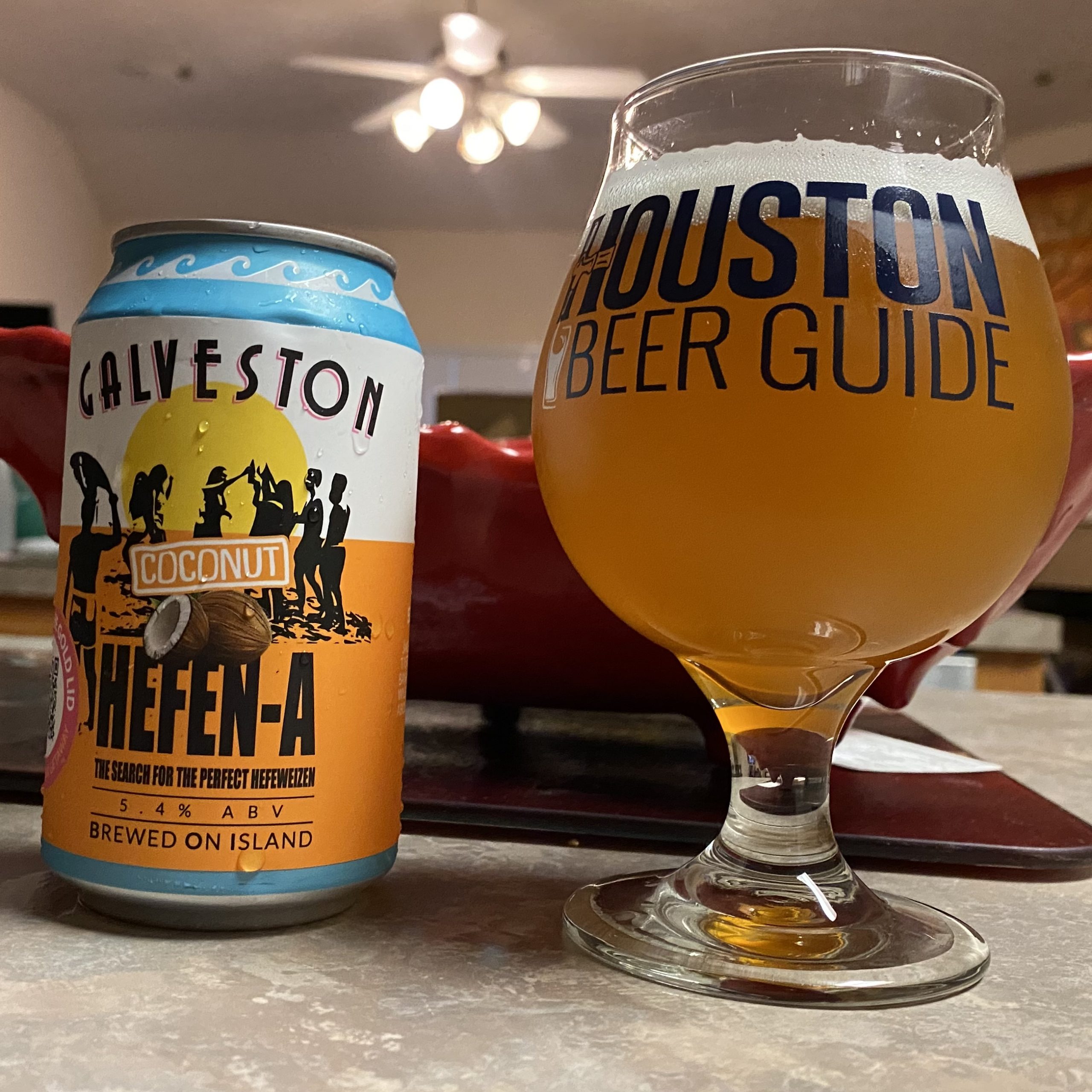 Until then, best of luck finding a golden lid and winning a private party with one of the coolest craft breweries on the Island.
Happy Anniversary Galveston Island Brewing! Cheers to good island times!