Goodbye 2020 – Hello 2021!
Greetings Houston!
I'm proud to announce that Houston Beer Guide is making a triumphant return in January with new contributors, ready to document and share Houston's finest craft beers, exploding beer culture and expanding beer scene. We aren't real professional journalists, just passionate beer lovers that want to give Houston's beer community a voice. We hope you will stick around to listen to it.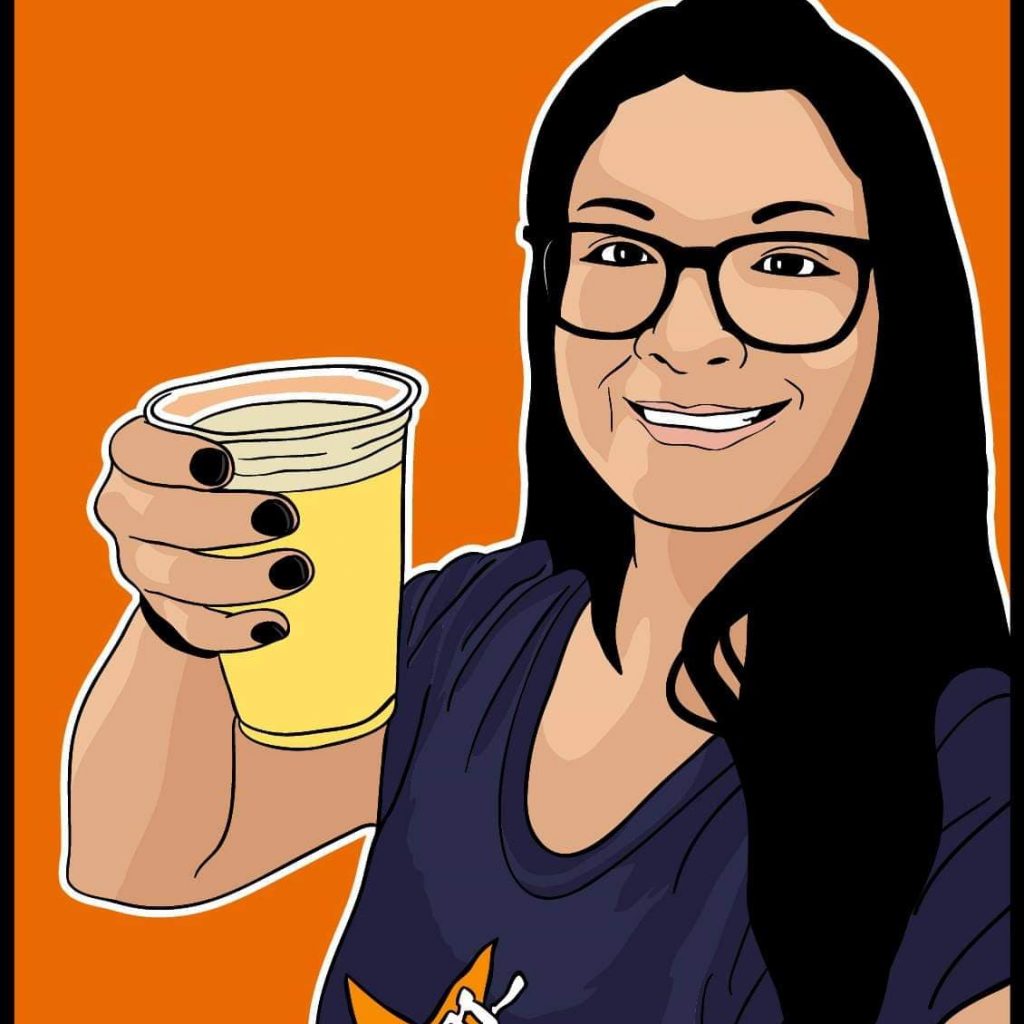 Hey, I'm Sylvia. For years, I've watched fellow friend, local homebrewer Josh Frink and his team of writers share their passion for craft beer through these articles of expression. Through these simple writings, I've seen the diversity of brews created and shared in this city truly represent the vast differences we share being craft beer enthusiasts and supporters. With what was once a small niche hobby, you can't help but recognize that everyone and their grandma is drinking nowadays and at the very least, tasting local craft beer. Crazy beer releases that draw insane Black Friday-like antics still amaze me and I'm excited to see events like this foster the newest wave of craft beer drinkers to come. Fruit forward ales, sugarly dessert-like concoctions and pickle beers seem to be everywhere but the return of the refreshing drinkable lager still remains the standard for your average craft beer drinker. Still in my opinion, traditional brewing techniques and brewing sensory training still remain to be a critical part of the ultimate execution of quality beer but yeah of course, it's nice to see that the landscape has changed to include these fun ingredients. Who doesn't love a beer that tastes like their favorite food? Not only do our beer taste preferences vary in choice, but the many ways we choose to enjoy these tasty malt beverages. Whether that includes chasing brewing trends, hunting "whales" or trading beers from other states or simply cracking open a no fuss favorite in the comfort of our home – beer has become a fulfilling yet functional hobby for many. By contributing and leading the charge on the success of Houston Beer Guide, I hope to share my craft beer perspective and pledge to create a creative and safe place for other writers to do the same.
My craft beer obsession became a "thing" a few short years ago while enjoying a delicious pork banh mi at a local sandwich eatery in Friendswood, just south of Houston. Locals know this spot as the "original Nobi sandwich shop". There was a paper sign hung behind the kitchen counter that read "New Craft Beer Bar in Webster, Coming Soon". I had tried Sam Adam's Boston Lager and Sierra Nevada Pale Ale before but never knew the quality of locally produced craft beer. Enduring the awful acoustics and uncomfortable bar stools at this new craft beer pub, we quickly became 'regulars', drinking away all our extra cash trying everything in 5oz pours. At the time, the popular beer checking application, Untappd was recently released and we were busy trying to catch 'em all! Once we found a favorite, we made sure to get a free pint of it on Pork Chop Tuesday. Over the years, my beer choosing habits slowly morphed into what looks alot like my dining preferences now. I make it a rule to try everything (at least once!) and never judge a beer by it's label. For me, purchasing power comes with the changes of the wind and is surprisingly synced with my vibe. IPAs for the outdoors, stouts for the couch. That being said, special thank you to the Nobi Public House family for being that special place to remember, you opened the doors to business and the door to my crooked craft beer heart. I am thankful to have The Beagle right in my backyard as a place to remind me of my beer roots.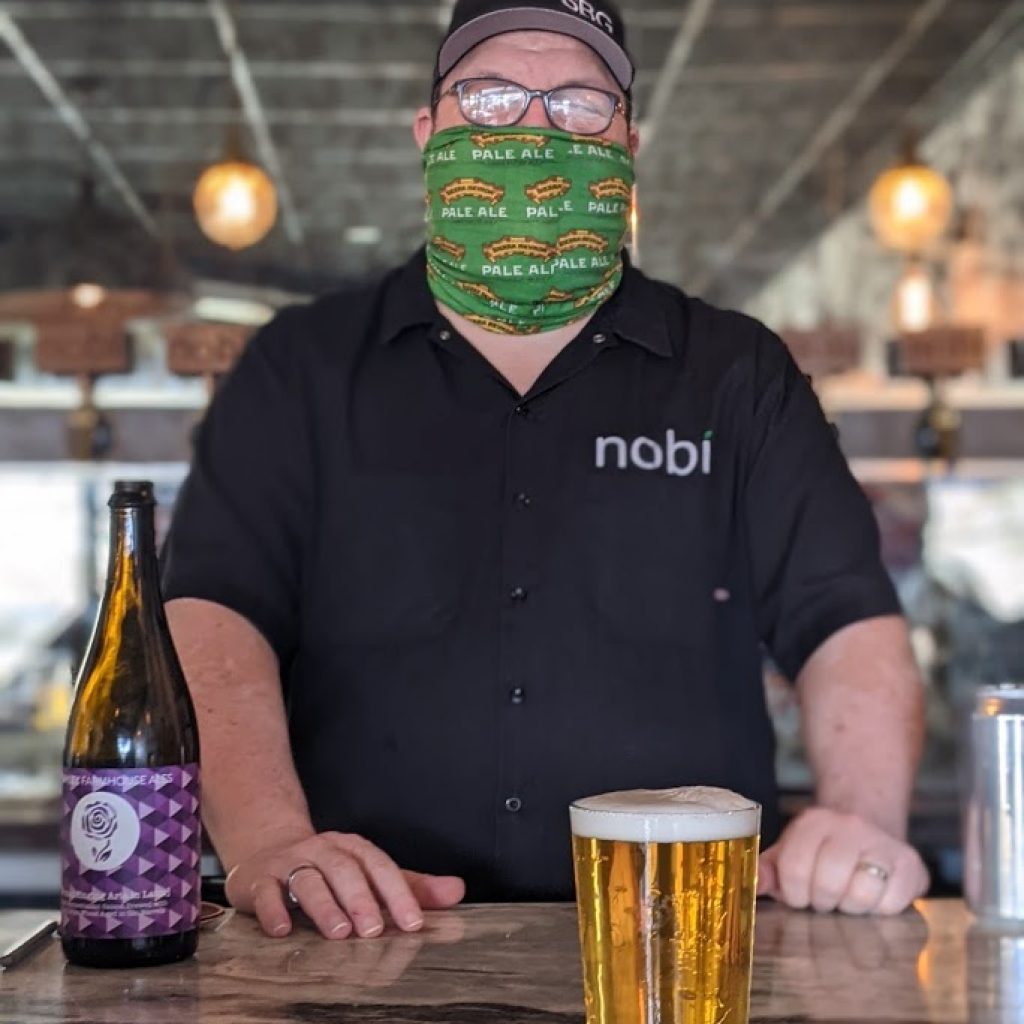 Enough of that. Let's talk about this year….
This year kicked off pretty normal with 66 breweries in operation with brewers across the city steady filling up fermenters and planning the annual brew schedules with one thing in mind, to brew great beer for the amazing people of this city. It's no surprise breweries were laser focused on providing the best beer experience they could offer. March arrived and we started taking notice of our everyday lives starting to change. Many local breweries were forced to shut the doors to taprooms, finding creative ways to continue operating business, and asking their customers to support them more now than ever. Beer fans across the city made sure to load up on grocery store essentials and canceled their plans to enjoy their beer without their friends – safely at home. When May arrived, breweries were able to reopen tap rooms and patios for a short time before being ordered to close once again. In mid July, TABC released guidance regarding a license modification that allowed breweries to operate to go sale with limited patio dine in service. While that didn't last very long, craft beer fans were already busy organized to take action by engaging with social media initiatives like The Houston Beer Run organized by an online Facebook group I help admin, Texas Beer Collective. This project was important because we knew that the only way these breweries would be around post-pandemic, was if we contributed our hard earned dollars towards the purchase of local independent craft beer. On Friday July 24, TABC issued a different ruling regarding how the 51 percent designation is determined, meaning what qualifies a business as a restaurant (which can open for dine-in service) versus a bar (which can't). All this, requiring an additional permit to be legal. Good grief! Fast forward to December, here we are, still trying to figure out how to balance our safety alongside the continuation of our lives and a bit of normalcy. I don't know about you but I've mastered the ability to enjoy a beer responsibly with a face mask if I have to, and I sure as hell don't complain about it or give service staff a hard time. And you shouldn't either.
2020 was definitely NOT full of rainbows and sunshine and I've learned alot about my beer consumption, and the beer community around me. Despite these current challenges, new brewery openings such as Local Group Brewing, Urban South HTX, and 6 Wards Brewing kept beer fans busy, trying new brews and visiting unexplored tap rooms to support beer to go. I've learned that craft beer consumers are always challenged to try new beer recipes and this year was no different, despite the challenges that this pandemic brought. I hope that through this that more consumers find value and more satisfaction supporting their local city's craft beer business.
Want a hoppy IPA, try out Spindletap Brewery in 5th Ward.
Looking for a dark decadent stout, try Saloon Door Brewing in Webster.
Want a clean refreshing kolsch? Saint Arnold's Lawnmower is still an old favorite that is available at most local gas stations even when you are in a hurry.
This city has much to beer to offer and THAT IS WORTH CELEBRATING!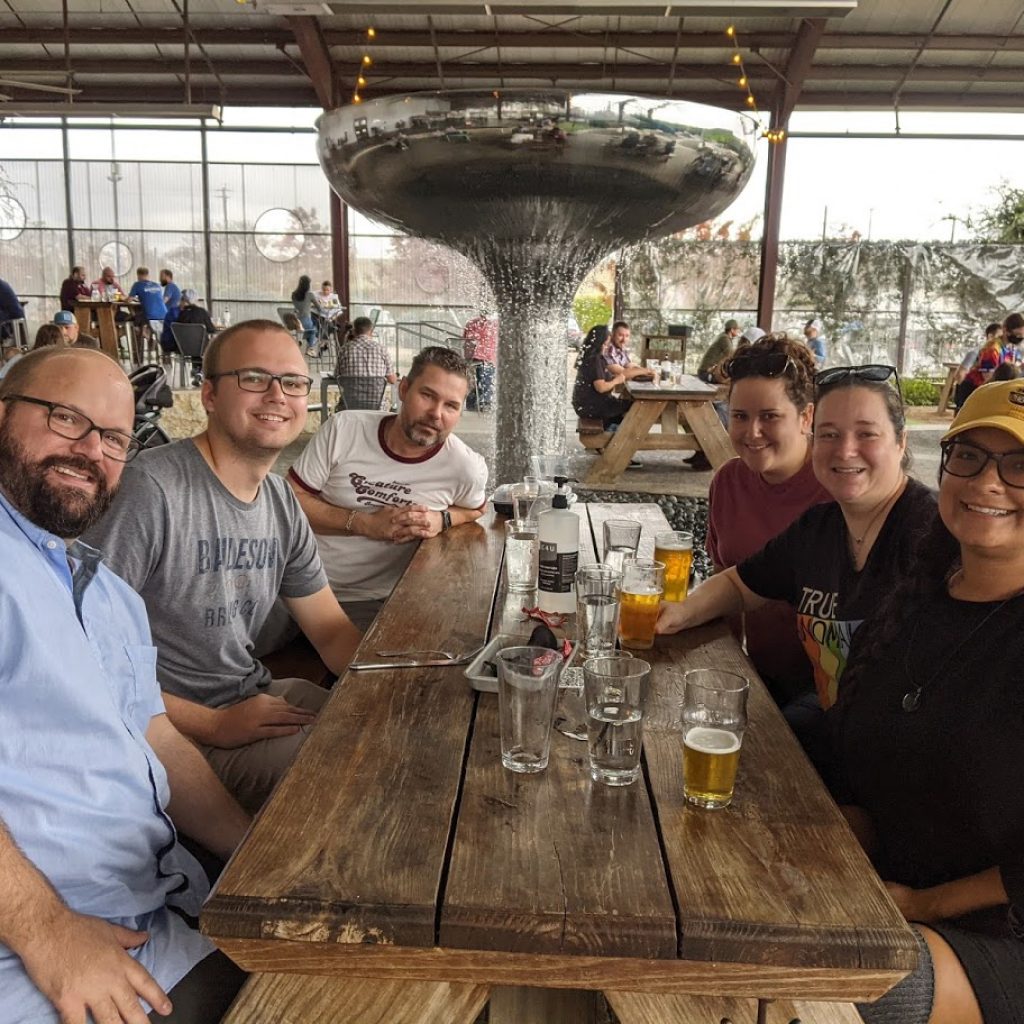 I wondered what others thought about craft beer in 2020 so a few of new contributors chimed in with their thoughts……
"The surge of support from the beer community was amazing and I was happy to lead a route for the Houston Beer Run this year. I spent a lot of money in support of my local breweries and enjoyed seeing people that were not familiar with craft beer step in and explore! Because of the pandemic, consumers kept local to their neighborhoods so I am hoping 2021 allows folks to visit more breweries in our Houston area. Also, as politically divisive this year was, beer remained the centerfold to keep craft beer drinkers united. This year, I continued to enjoy one of my favorites, Gentleman's Relish from Lone Pint Brewery. This amazing brown ale not only comes in at a great price ($10 per 4-pack) but continues to be my go-to choice throughout the year. " – Tristin Marcks
"This year, the resilience of Houston area breweries was on display more than ever. Despite the hurdles, breweries continued to show creativity by innovating new ways to stay engaged with the beer consumers. As an example, Eureka Heights Brewing Co. continued to launch new beer releases each week, and while they aren't the most eye-catching on social media, the beer was always delicious. The beer that I enjoyed most this year was Taco Tuesday Mexican Lager with Lime from 11 Below Brewing Company. – Cody Miller
"Keep up the support, beer fans! Nobody wanted to be quarantined this year but it's nice to see everyone still willing to check out new breweries! Be sure to check out award winning Vallenson's Brewery and taste any of the craft "tea" variants if they are on tap from Vallenson's Brewing Company in Pearland. Good stuff!" – Bryan "Chops" Soliz

"I second the resilience. The ability to pivot into trying something new has proved to be instrumental for smaller breweries.  For a city this size, we thankfully noticed only a few closings which is very impressive.  The support from organizations like CraftPac, operated by the Texas Craft Brewers Guild has been instrumental to fighting for better beer laws and progressive beer legislation.  This is something I hope will continue in full force in 2021.  This year, I kept with my go-to options : Art Car IPA from Saint Arnold Brewing Company and Mini Boss from Eureka Heights Brew Co." – James Weiss
James is right. This city would not be where it is now without our loyal craft beer fans and beer industry advocates. Pat yourself on the back for not only creating an industry that feeds a lot of families but is also home to the coolest, most down to earth people I know. Because of you, this energy has resulted in an amazing city to drink beer in.
It wouldn't be a goodbye article without an ode to those we lost during 2020. Much love for our pals at Fetching Lab Brewery who's taproom has permanently closed after nearly two years of operation. #TeamAmber. Thanks for having me along for all the great times and the opportunity to meet new friends along the way. Right up there with Fetching Lab is Texas Beer Refinery, another lost brewery of 2020. We certainly haven't forgotten about the great times and tasty Mexican IPA.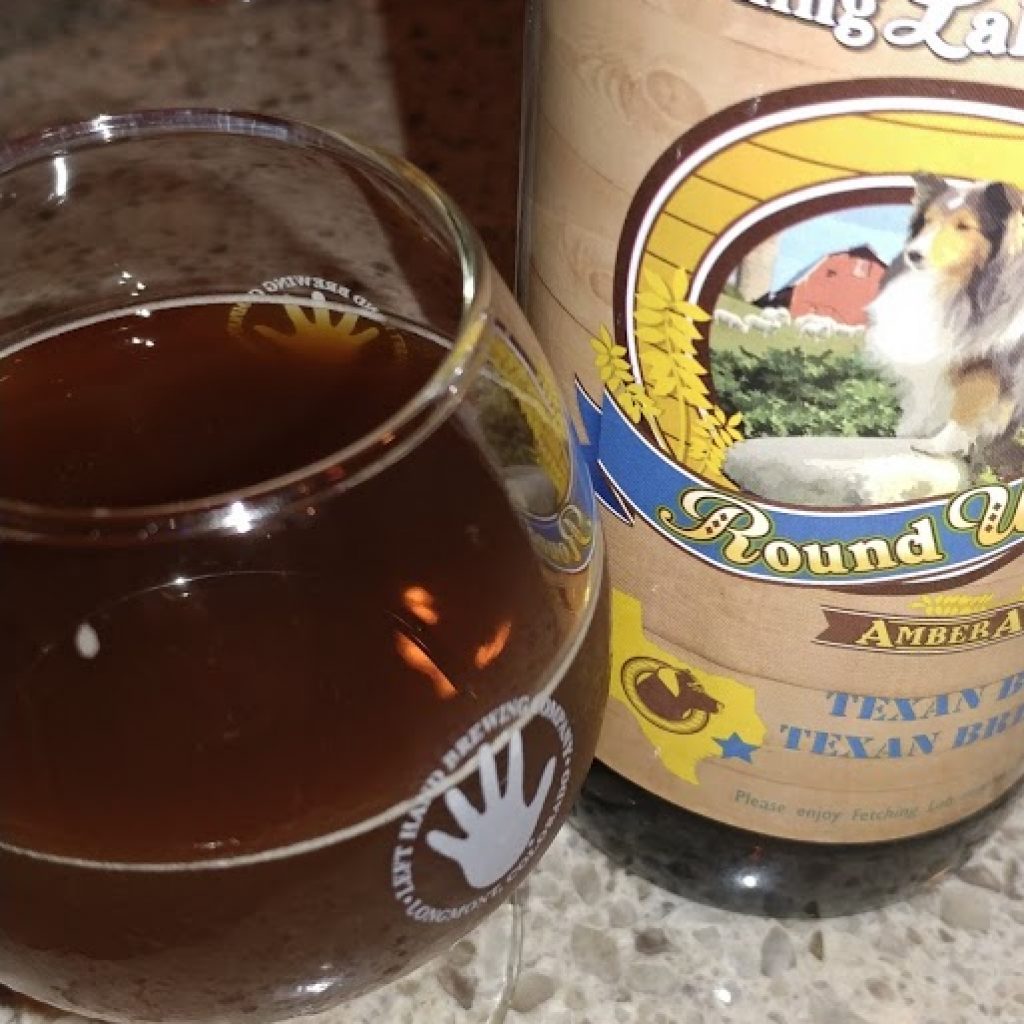 We hope you will visit Houston Beer Guide often to see what we are drinking and what craft beer experiences we are sharing. If you are interested in sharing your perspective of beer in Houston, shoot us an email!
Happy New Year!
– Sylvia B.
PS. Houston deserves to be among the greatest beer cities in the nation not only in our hearts, but everywhere.
Houston Beer Month is launching August 2021.
Save the whole month.
We don't know totally what to expect yet, but we are working on it! VIP tasting events, brewery appreciation specials, and the celebration of Texas craft beer!
Houston Beer Guide is looking for local breweries interested in sponsoring or participating in Houston Beer Month, contact Sylvia at Cheers@HoustonBeerGuide.com for more details.