5 Houston area IPAs you should be drinking on National IPA Day
The first Thursday of August is always National IPA Day, another made up beer holiday that we all love to celebrate. This year I have continued to enjoy this style on a regular basis, spreading the love along side more hop balanced lagers. Whether you are a fan of this hop forward style or not, IPAs still remain the most dominant and consumed style in the craft beer scene. Nearly all breweries in the Houston area have brewed at least one in their portfolio and new variations of the style are still cropping up. Cold IPAs and india pale lagers have taken the forefront in recent media while hazy ipa seem to keep the title of fan favorite and Instagram's beer hype king. I was not always a fan of this style as it took me about 2 years of trying different IPAs before I could come around to it. So if you are new to craft beer and still don't understand why anyone would enjoy drinking these sometimes bitter bombs, keep trying! I will assure you, there is an IPA out there for you too! This style is diverse and if your palate changes like mine did – you won't ever be the same. Hop heads for life.
Here are my top IPAs picks of 2022 brewed right here in Houston and perfect to celebrate with on National IPA Day!
Heavy Hands Double IPA – Spindletap Brewery
Welcome back for the second year in a row! If you read my Valentines letter to this beer, you know my mad obsession with Heavy Hands DIPA from Spindletap Brewing. This beer pours milky bright yellow with vibrant hops qualities present on all corners. This IPA has a strong citrus kick making it the true definition of Texas juice bomb! It's medium body and soft mouthfeel continues to delight my hop head senses with each sip. This beer packs a heavy punch at a hefty 8% and if you aren't careful – this beer will knock yo ass out! Cans are generally available in the taproom year around and local distro markets like HEB. I recommend loading up on the case special at the brewery, because the 6 month shelf life is nice. Don't believe me? Try it for yourself. You won't want this hoppy adventure to end. Cheers to the heavy weight champ of Houston hazy beers!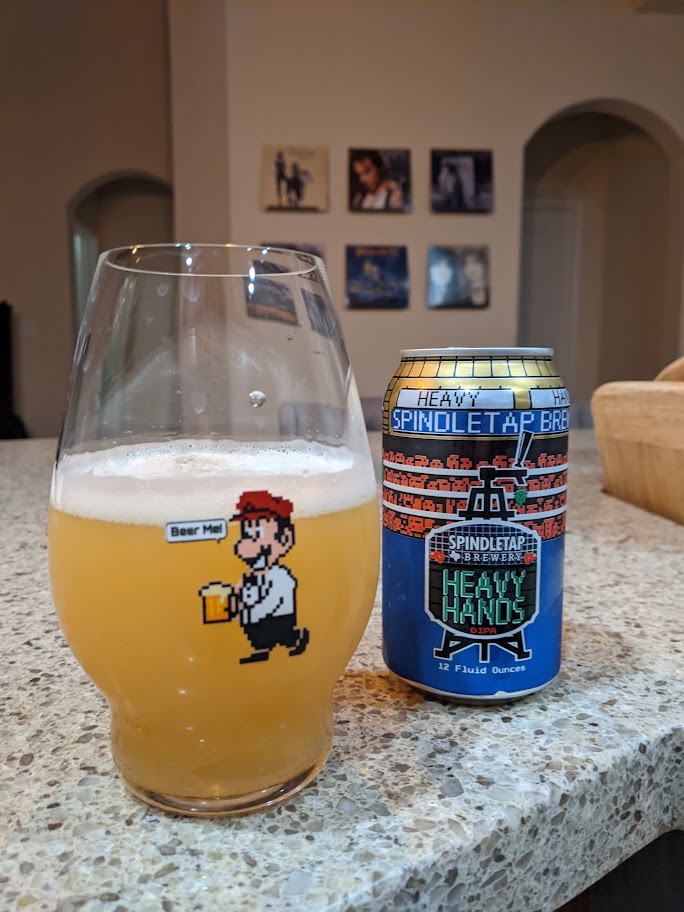 Doc Hoppiday Hazy IPA – Saloon Door Brewing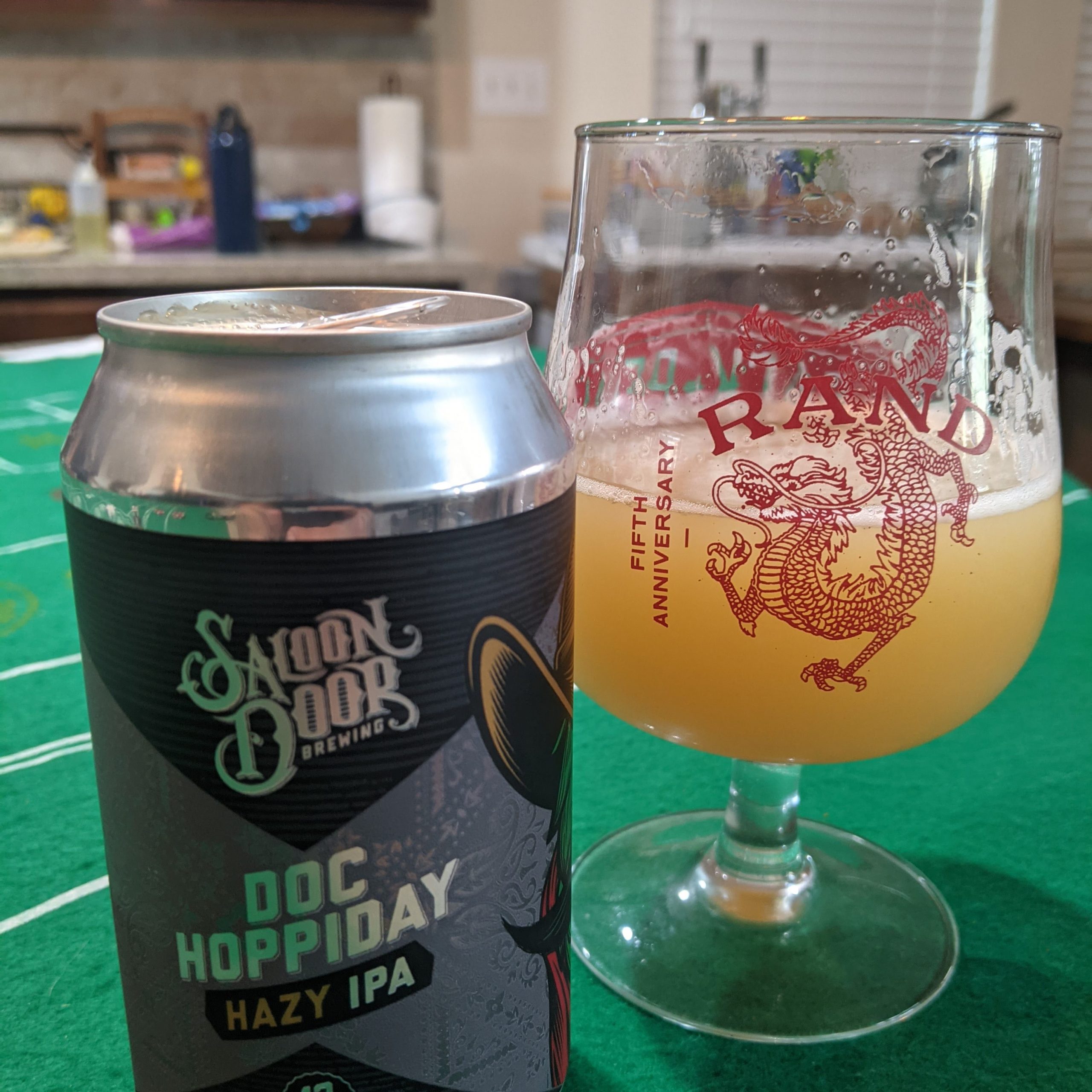 This beer is my hoppy huckleberry. Coming in at 6.8%, this hazy New England style IPA from Saloon Door Brewing in Webster is an ultra smooth drinkable IPA with all the juicy characteristics hop heads crave. With all Citra hops and its bold tropical juice notes, this beer finishes dry with a slight hop bite on the end. You can always find Doc at the grocery stores (HEB and Total Wine for sure!). This week, I noticed a proper decision was made in the beer aisle.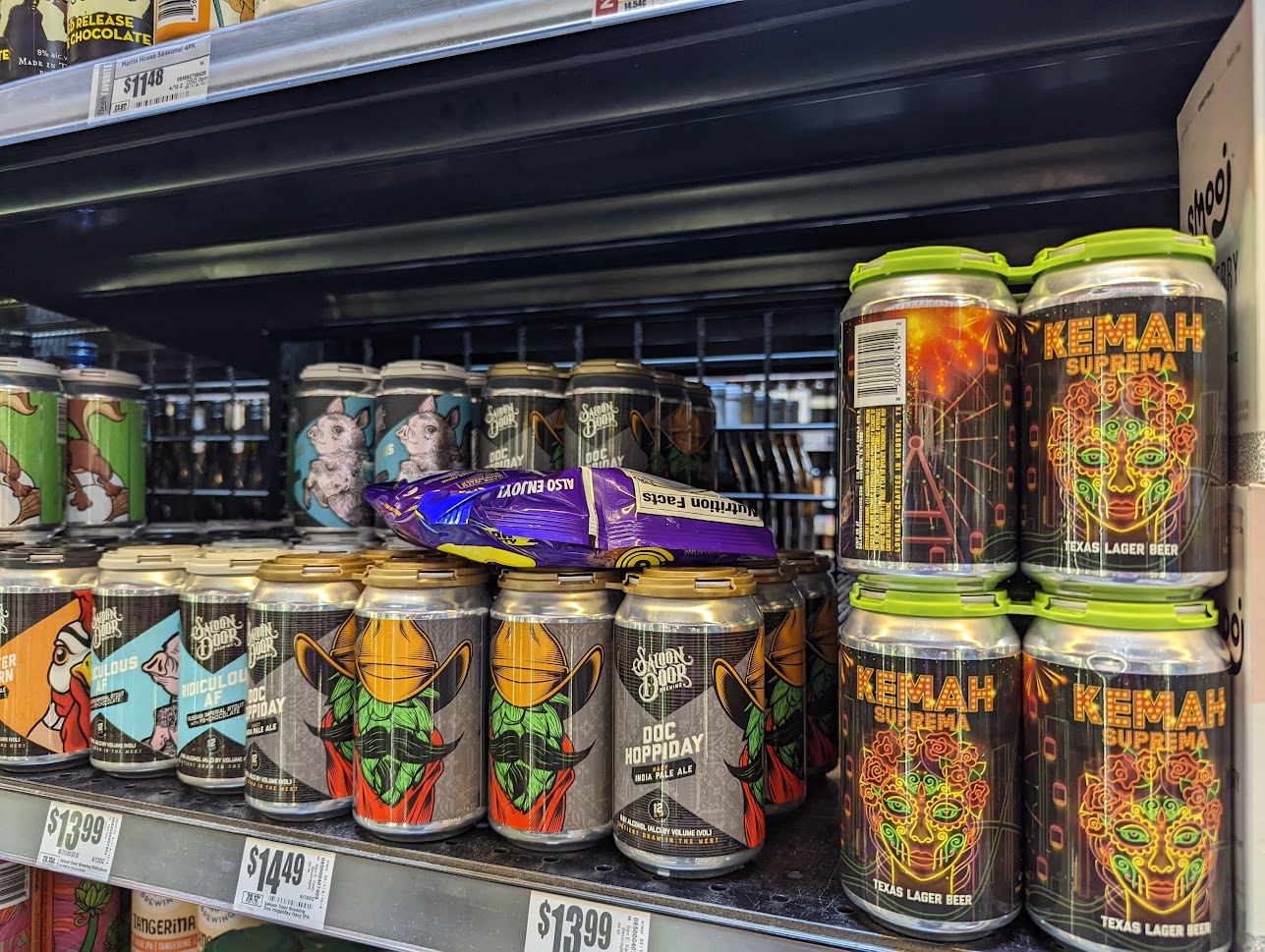 Yellow Rose Smash IPA – Lone Pint Brewery
It wouldn't be proper to leave out this Texas classic, Yellow Rose IPA from Magnolia's Lone Pint Brewery. To be honest, I stepped away from this beer for a while due to some inconsistent quality concerns over the last two years but once I heard it was back in full swing and in environmentally safe 6 packs, I jumped back on the juicy train.
Named after a true Texas heroine, this SMaSH, Single Malt and Single Hop, IPA uses a butt ton of malt and hop released in 2012 called Mosaic (HBC 369). Whole cone mosaic hops are used for bittering, flavoring, and aroma in the kettle and is massively dry hopped for this beer's mega citrus aroma. Believe it or not, this is still a fan favorite in the beer crowds with a dedicated following that I expect to see around for years to come.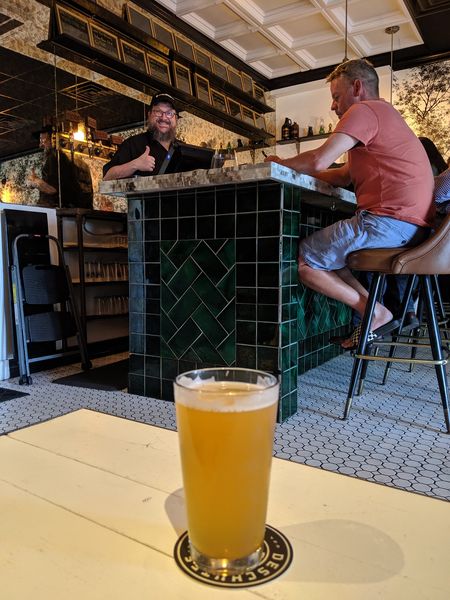 Tanuki IPA – Back Pew Brewing
It's easy to get lost in amazement by all the eye catching labels in craft beer but don't skip over this core IPA from Back Pew Brewing in Porter Texas. Tanuki is brewed with a split grist of Pilsner/Maris Otter malt with cold-whirlpool Azacca/Sultana/Comet hops giving this beer 35 IBU of punchy citrus and tropical fruit flavors. It's then fermented with a Kveik yeast for added pineapple pop before dry hopping near the saturation point of 2.2 lbs/bbl of the 3 hops above. It's filtered crystal clear and is a super easy drinking citrus slightly piney packed IPA. Tanuki cuts you down to size on a mellow 6.4% ABV. You will be surprised how well the juice qualities and grassy notes balance out on this beauty.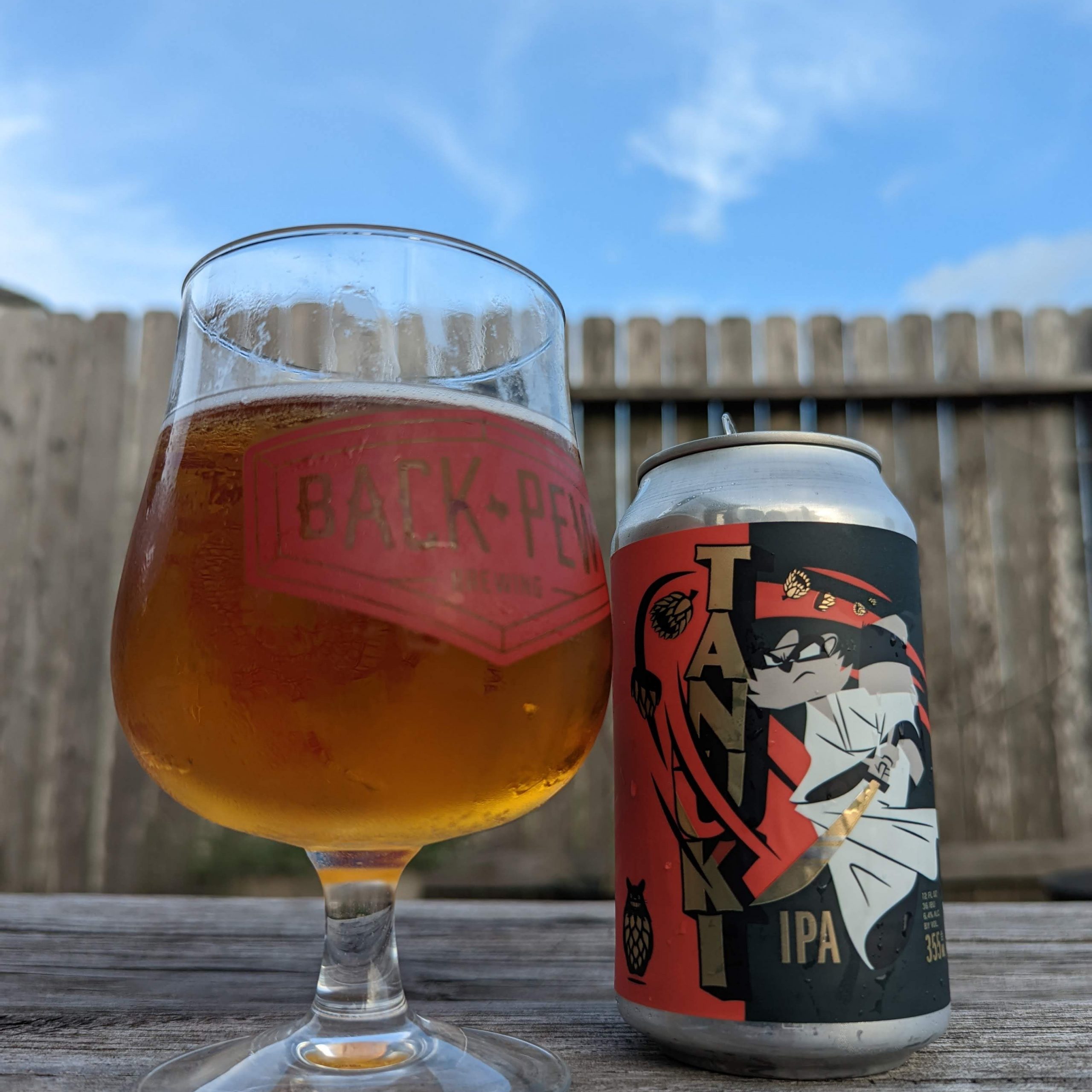 Mini Boss IPA – Eureka Heights Brewing Co.
Launched in 2017, Mini Boss from Eureka Heights Brewing Co. has established itself as what I would call a classic Houston IPA. This double dry-hopped IPA is jammed full of citrus and tropical notes with Citra and Mosaic hops joining forces in this fruity IPA. This beer makes a great pair to gaming nights with buddies, a night out in Downtown with the friends or relaxing at your favorite camp site. You can normally find this beer widely available at most bars in download alongside equally great Eureka Heights offerings. Beer so good, you might even want to score a 19.2oz can to enjoy all by yourself. Do it, we won't judge you.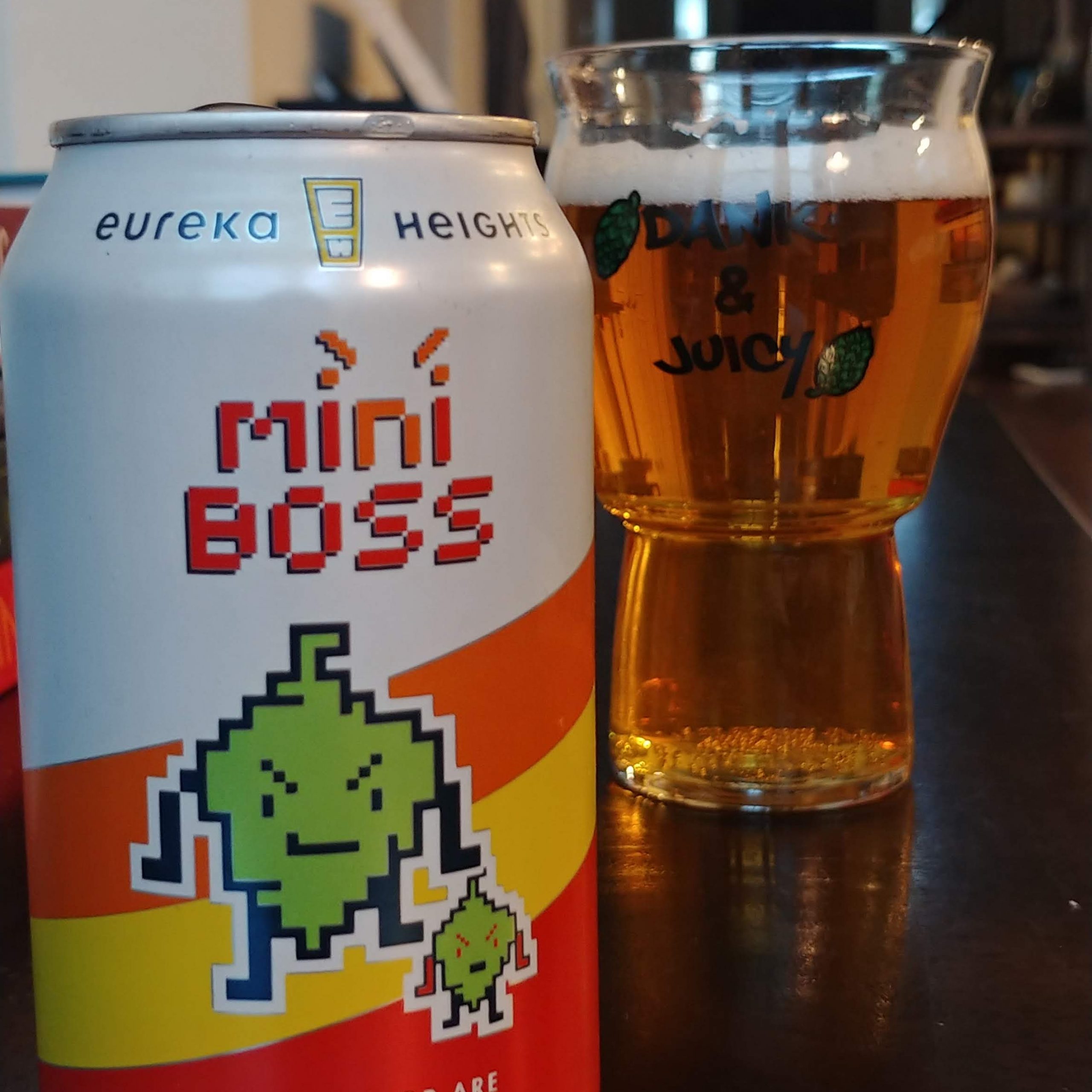 Love this article? Give it a share on social media!
While you are at it, tell us what you are enjoying on this fine IPA day in Houston Texas! Hoppy IPA day, yall!