Beers Looking At You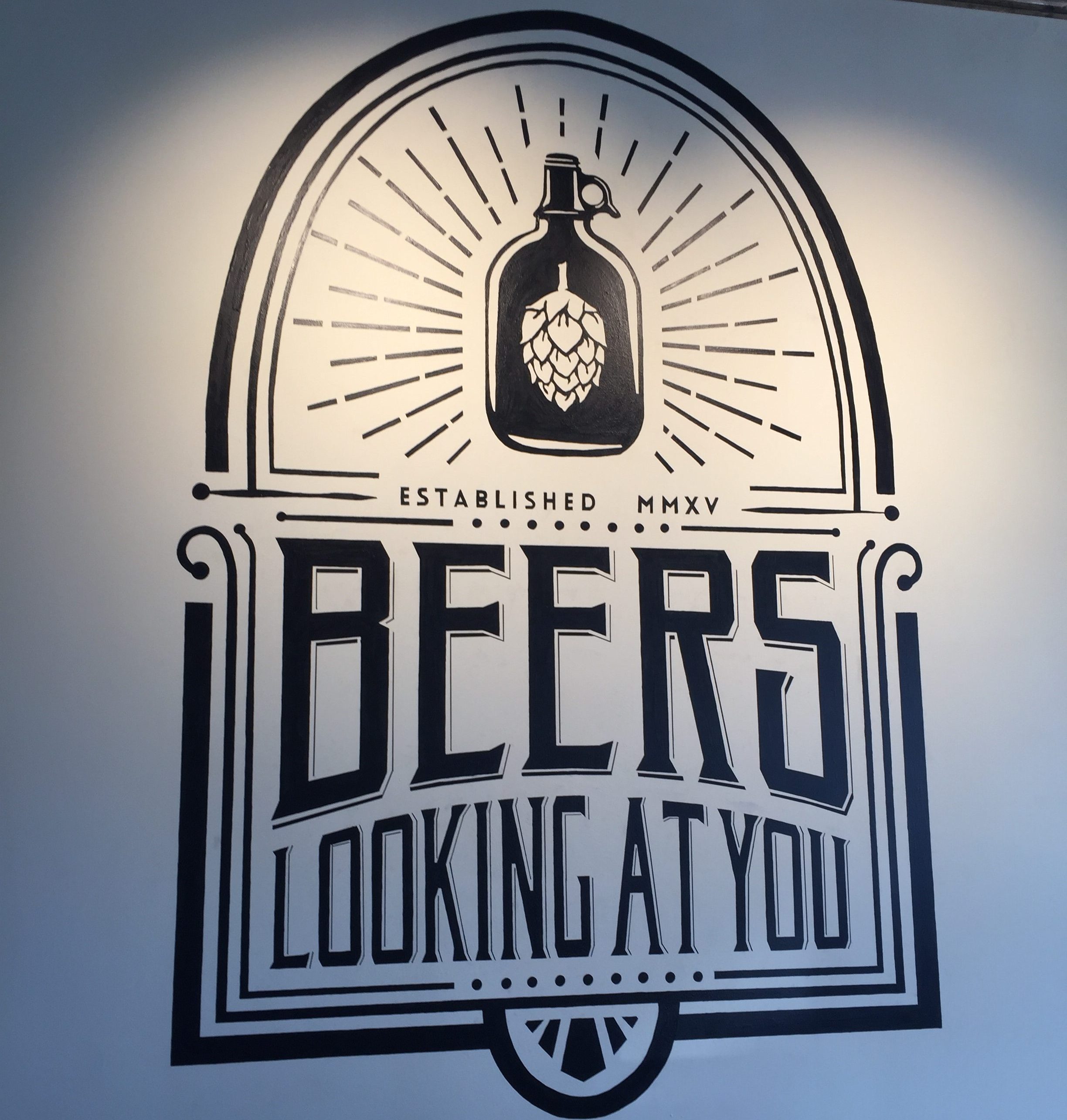 It was a couple of months ago while scrolling through my Facebook feed that I first saw mention of Beers Looking At You. The name struck me as interesting and so I started looking into it. I discovered that it would be a new spot to get growlers, and better yet it was just around the corner from where I live in Webster. So I clicked on the 'follow' button, so I could stay aware of when they would open. Fast forward a few months, Beers Looking At You posted that they were open and I decided to stop by.
The location can be hard to find in a professional park off of Highway 3 filled with chiropractors, doctors, and two shops I am very familiar with: Smoke Ring (a great little cigar shop) and Sweet Spot (a killer used vinyl store). A small temporary sign tied over the previous tenant (a pharmacy) marks where the new Beers Looking At You is located. When I walked in, I was immediately taken aback by the design of the place, which really makes for a comforting spot. When you walk in on the lefthand side is a small bar with some stools and 39 taps. On the right are 3 long tables for sitting and enjoying beers by the pint. Beyond that through an arabesque dome is a sizable bottle area and cooler.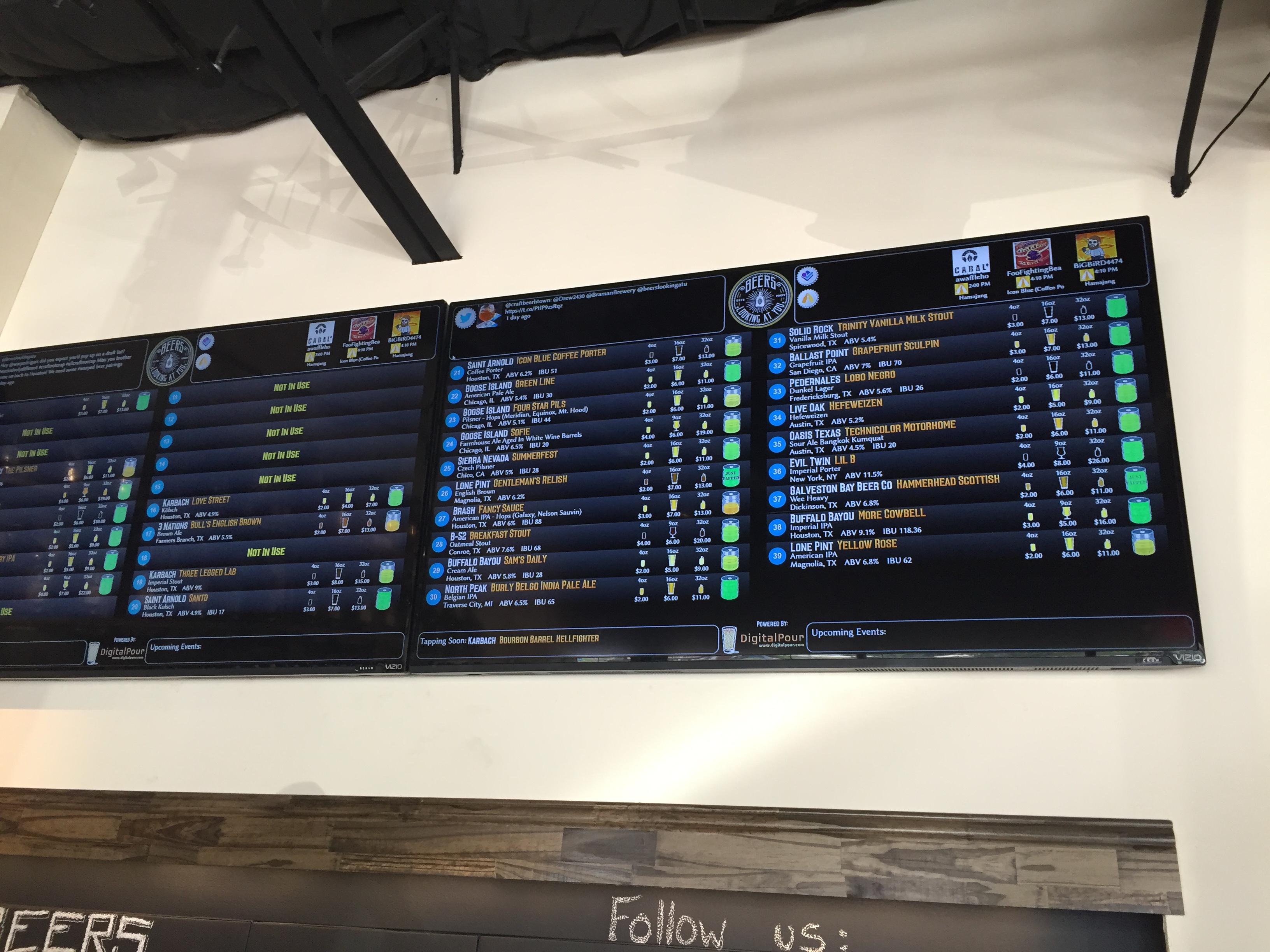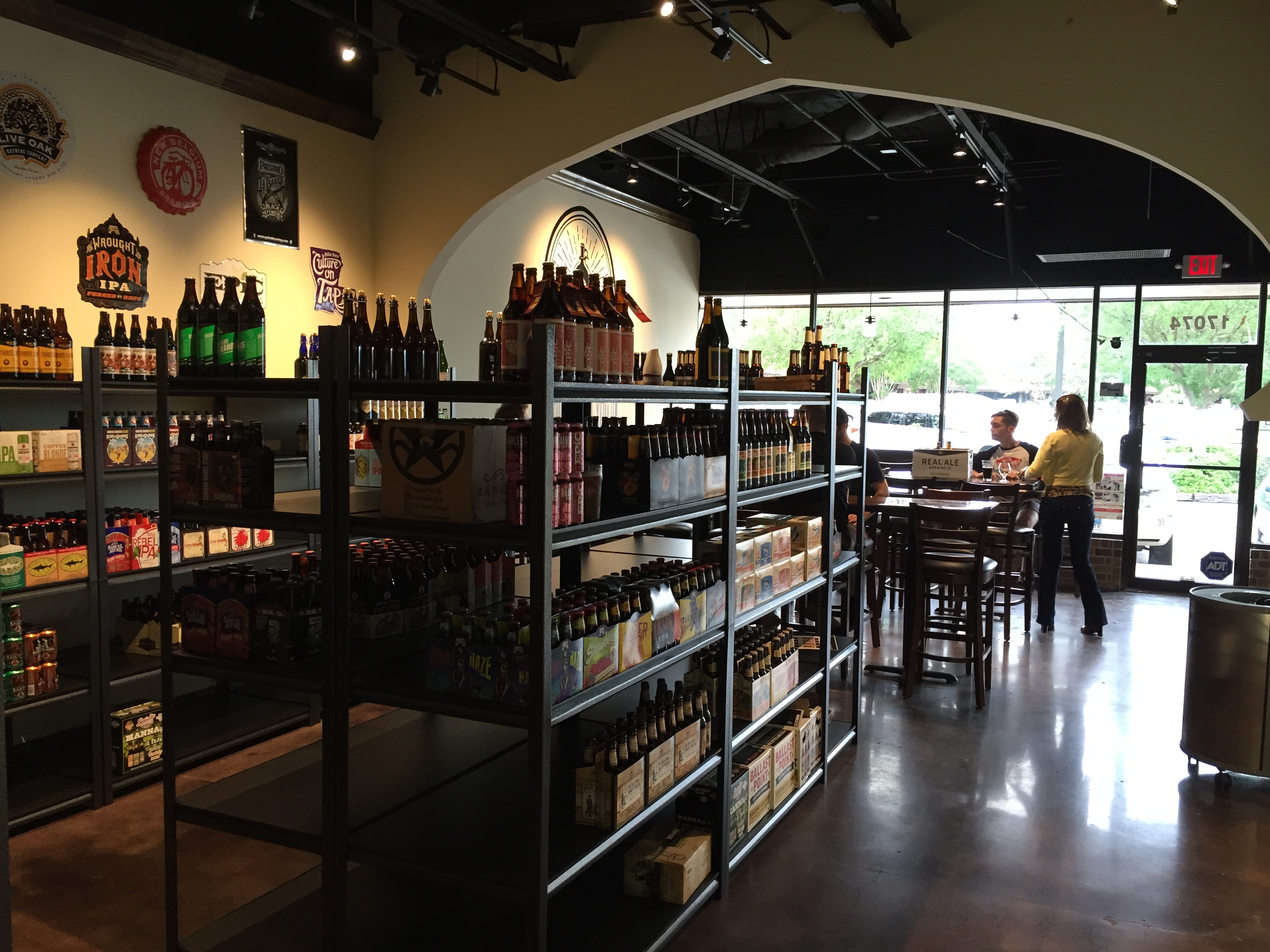 I headed to the bar to check out the selection which displayed on several TV screens using the Digital Pour software system. The system is pretty neat as it lets you know the brewery, name of the beer, style, ABV, cost per pour, growler, color of the beer, and how full the keg is. I really enjoyed having that much information made available. One thing I noticed is that the costs per pour seemed a little high ($6-7 per pint) but in talking to folks there I think that is due to them receiving mostly slim kegs and losing out on the volume discount. For growlers you can chose between 32 and 64 oz. glass or 64 oz. stainless steel growlers, all labeled with their very attractive logo. Pricing for the growlers seems to be equal to about a 10% discount on the 32 oz and 15% on the 64 oz. The packaged beer prices seem competitive as well and in some cases cheaper than what you'll find at other spots in the area.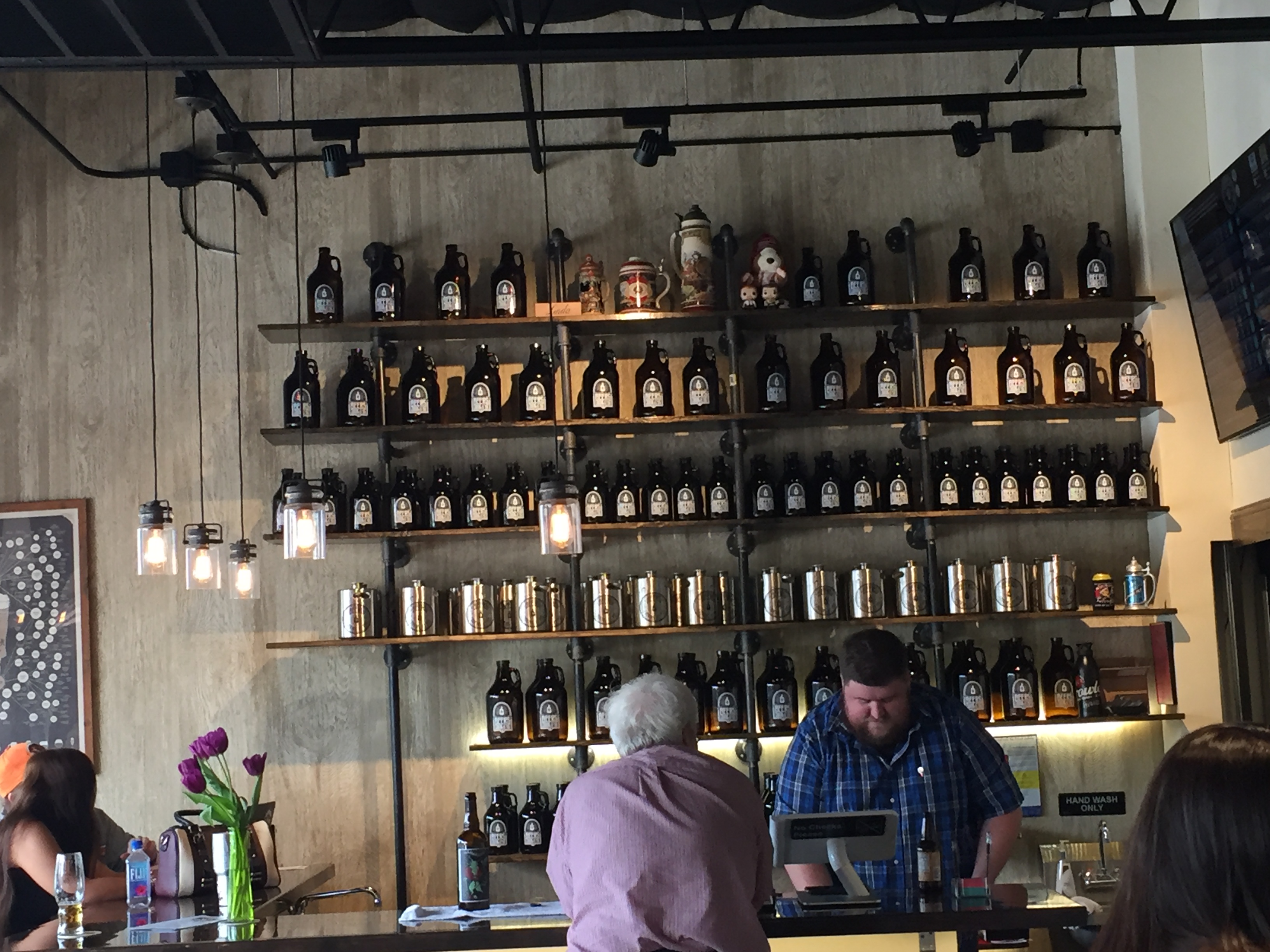 While I was there I got the opportunity to talk with the owner Chris, who is passionate about craft beer, as were the folks pouring tasters or full servings. Chris has a background in cigars and got into craft beer as he traveled around the country selling cigars. He's from the Clear Lake area and wanted to open Beers Looking At You to diversify but also because he thinks it's something the area needs. He seems focused on creating a welcoming experience with knowledgeable staff. Soon there will be standard flights (in fact the last time I went by they had already started this with an IPA flight and a stout/porter flight). Chris would also like to combine his two passions and do some cigar and beer events as well, which will definitely be something I will look forward to.
At this point there is no food and frankly for the layout there isn't much space to make anything, but they encourage you to bring food in or even order from local places like Dan's Pizza.
I have a feeling this place will be special. The owner has a tremendous passion for craft beer and seems to have good business sense. Additionally he isn't trying to do too much at first, but go slowly and build business over time. I've been there three times now and there are always a few customers there  getting growlers, perusing the bottle selection or sitting at a table drinking some tasters or a pint. The owner or one of the folks behind the bar are always available to answer a question or let you sample, encouraging folks to try something out of their typical comfort zone.