Conservatory: A new food hall and beer garden in downtown Houston
The founders of Prohibition Supperclub & Bar have opened a new craft beer and food destination in downtown Houston: Conservatory.
Upon entering Conservatory, one can't help but be amazed by the stunning marble floors, interesting architectural elements of the building, and industrial and wooden fixtures. The underground beer garden and food hall offers a unique setup and experience to the Houston community. This is the first time a food hall and beer garden concept such as this has been available in Houston. Conservatory offers patrons the opportunity to dine at four different food establishments and choose from 60 beer and cider taps inside the 7,500 sq. foot relaxed space.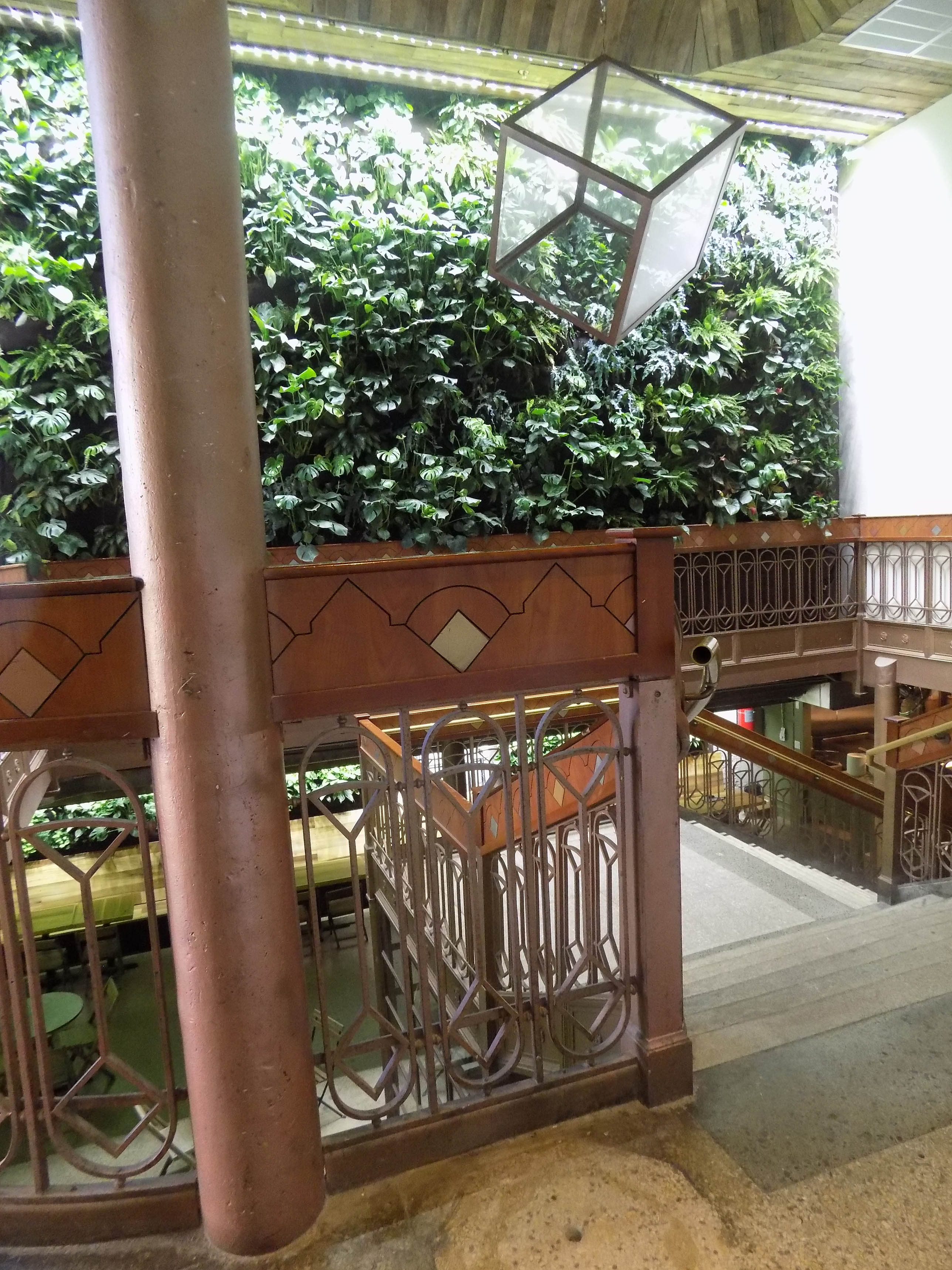 For me, the best part of Conservatory are the multiple styles of craft beer offered to customers. Ian Arocha, General Manager of Conservatory, is the mastermind behind the state of the art tap and beer menu system. Ian stated, "There is something for everyone on draft here and it is our goal to keep the beer scene fun and to create a passion in everyone, staff included." The 60 tap line-up offers a wide variety of styles to cater to every type of beer drinker in Houston.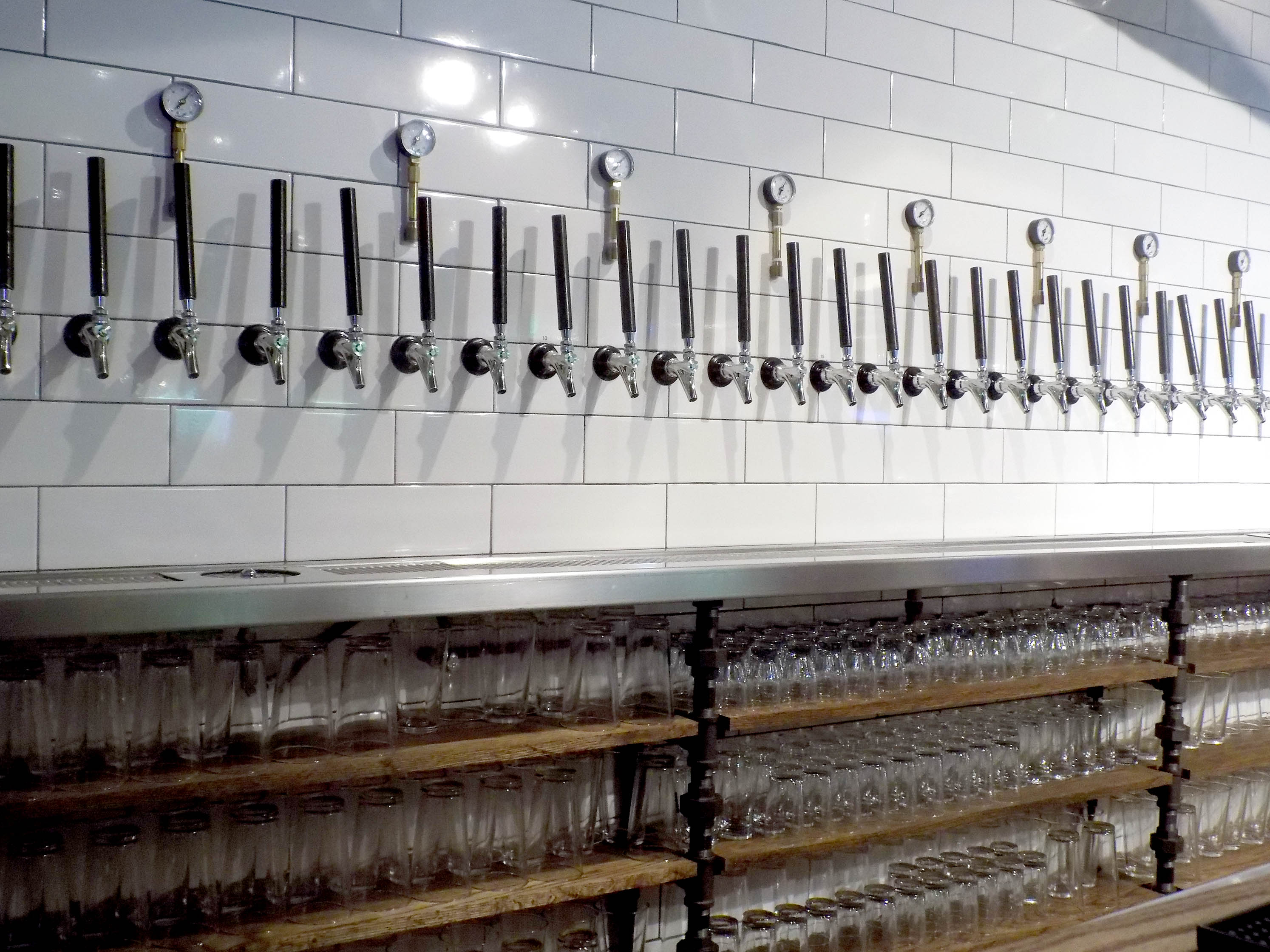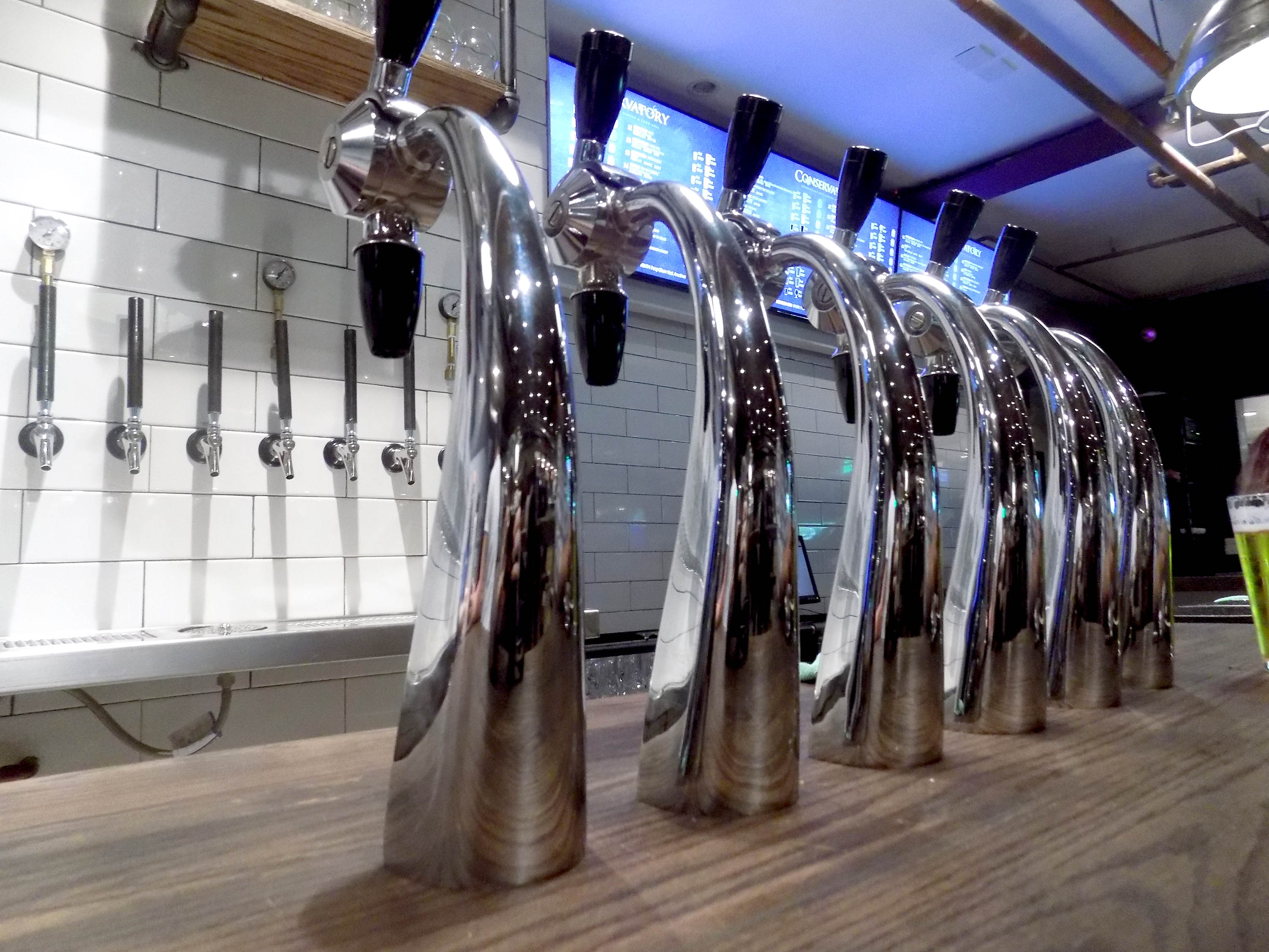 Conservatory offers nine lighter styles of beer, nine wheat, nine medium/amber, three nitro, twelve hoppy, six Belgian, six sour/sparkling/cider, and six dark styles. The broad selection of beers allow for every type of Houston beer drinker to find something enjoyable on draft. Ian said they clean their draft lines in between each beer and also have their lines deep cleaned by a professional vendor once per month.
The drafts are categorized by style on a menu system that is displayed on large television monitors above the white subway tiled bar area. The television monitors feature the names, style, abv, and the amount of beer left in the keg. This feature is thanks to the software integration offered by a company out of Oregon called Digital Pour. As a consumer, I find this quite helpful as there have been so many times I've ordered a beer only to find out that the keg has kicked and there is nothing going on to replace the line.
The staff at Conservatory are continuously educated about the various beer styles, breweries, and other important items. They are told what beers will be placed on lines as kegs empty, which in turn helps to keep customers informed about beers as they are changing.
Conservatory plans to host a number of interesting events and pint nights. The pint nights are being held every Wednesday and are titled, "Not another pint night." The overall theme of these will be to host a different brewery each week, have 4-5 styles of beers from the brewery, and pair these with food from the various food court establishments. The beers featured during the pint night cost $2 for a full pour and $1 for a half pour, with a discount on food purchased with the beers paired up with the food. The hope is to feature beers and draw a good crowd to the space. The future beer dinners will offer a fun, moving from one restaurant to another approach. The theme of these will be, "Not a freakin food court."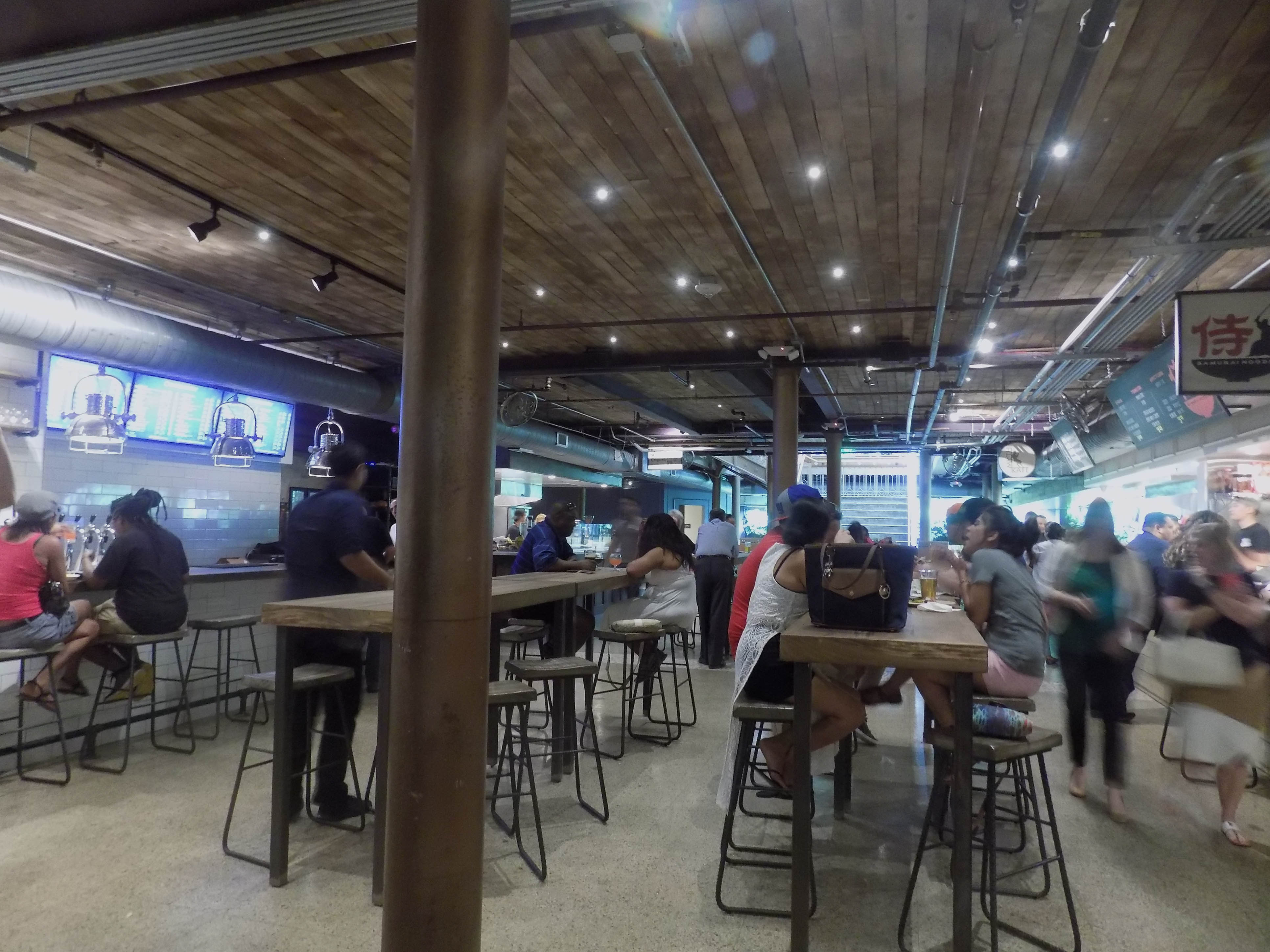 In closing, Ian said, "The mission of Conservatory is that we're not out to change the world, but we're here to do the best we can at what we are offering." The staff, ambiance, and overall impression indeed was fun and inviting and the beer community of Houston should be excited to have a place like this in town to enjoy.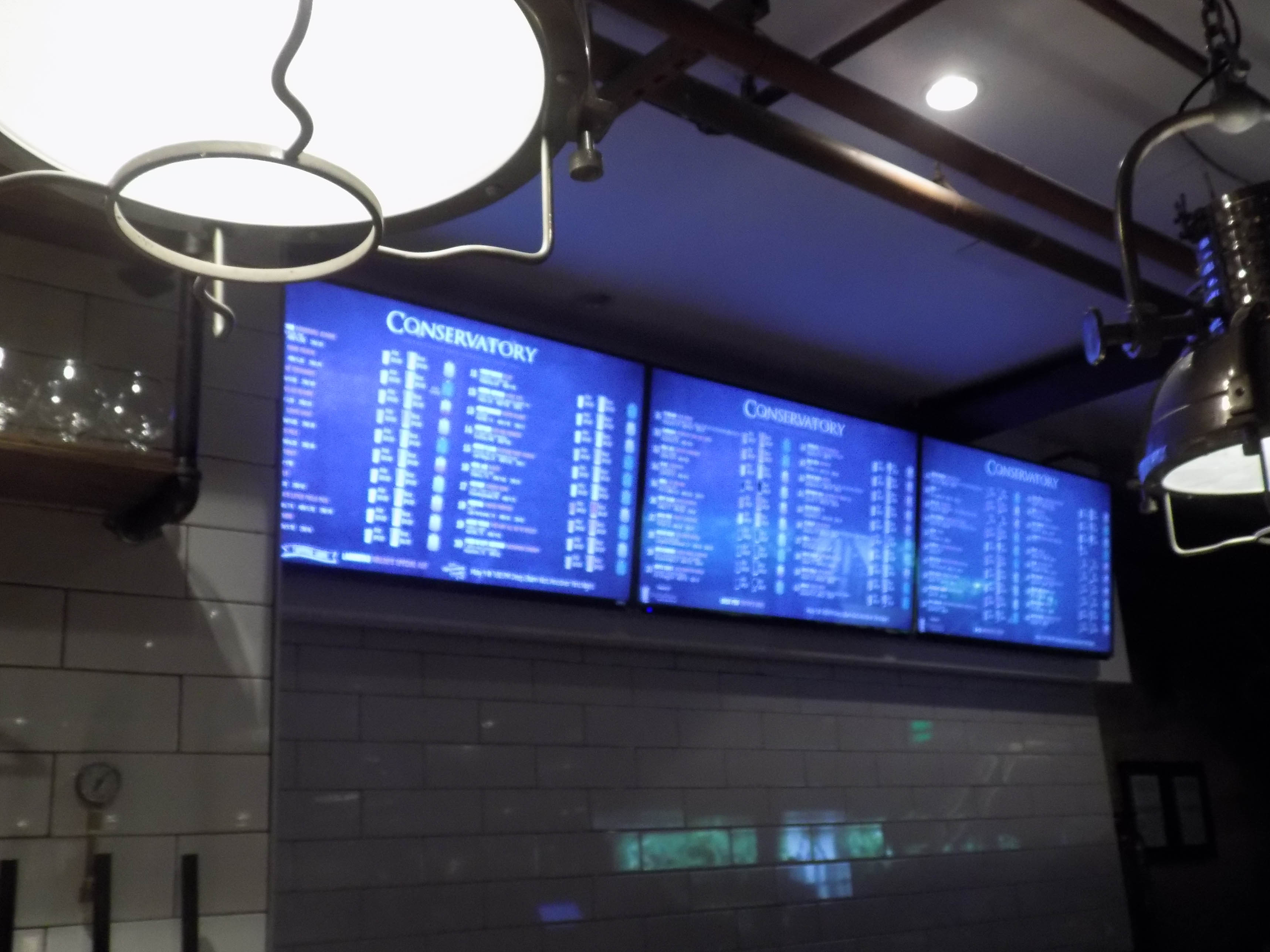 For updates, events, and more, visit Conservatory on Facebook and on Twitter.