Drink like you're German at Back Pew's Oktobeerfest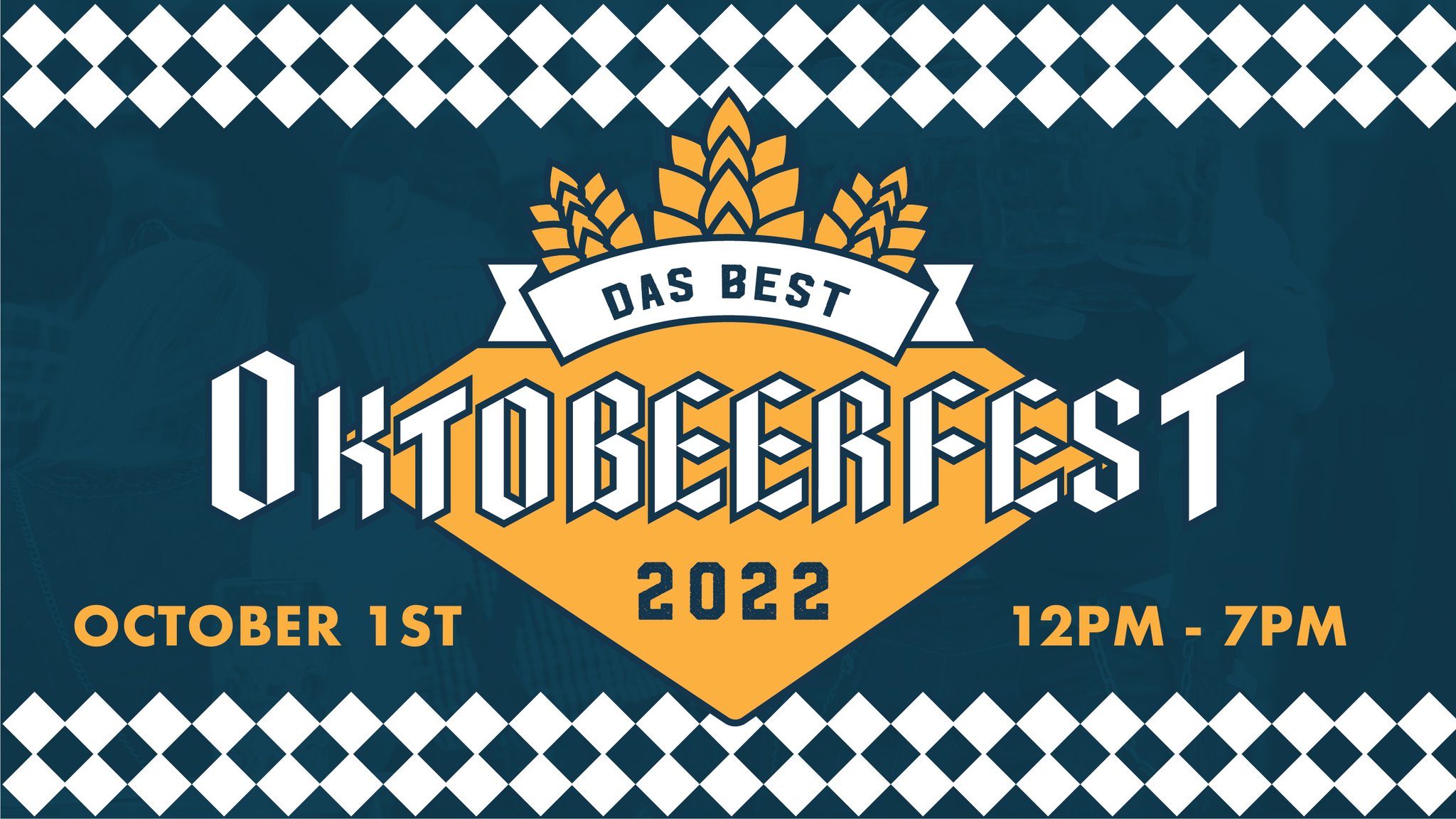 It's the prost wonderful time of the year, it's Oktoberfest season again! In our previous article we covered a few of the happenings around town during this season – give it a read! Every year, I make it a point to visit Back Pew Brewing's Oktobeerfest for the festivities and great beer and this year will be no different. The weather is cooling down which is the perfect time for Houston outdoor drinking activities. Hope you don't have plans because the party kicks off this Saturday October 1st starting at noon sharp! Open the taps!
Every Oktoberfest participant needs a proper drinking vessel to celebrate this famous beer drinking holiday and Back Pew just recently released this year's stein design. This simple yet classic look featuring a blue Oktoberfest print is just the kind of stein I am missing from my collection. I can't wait to get my hands on it. There's nothing better than drinking a cold beer from a stein all year around.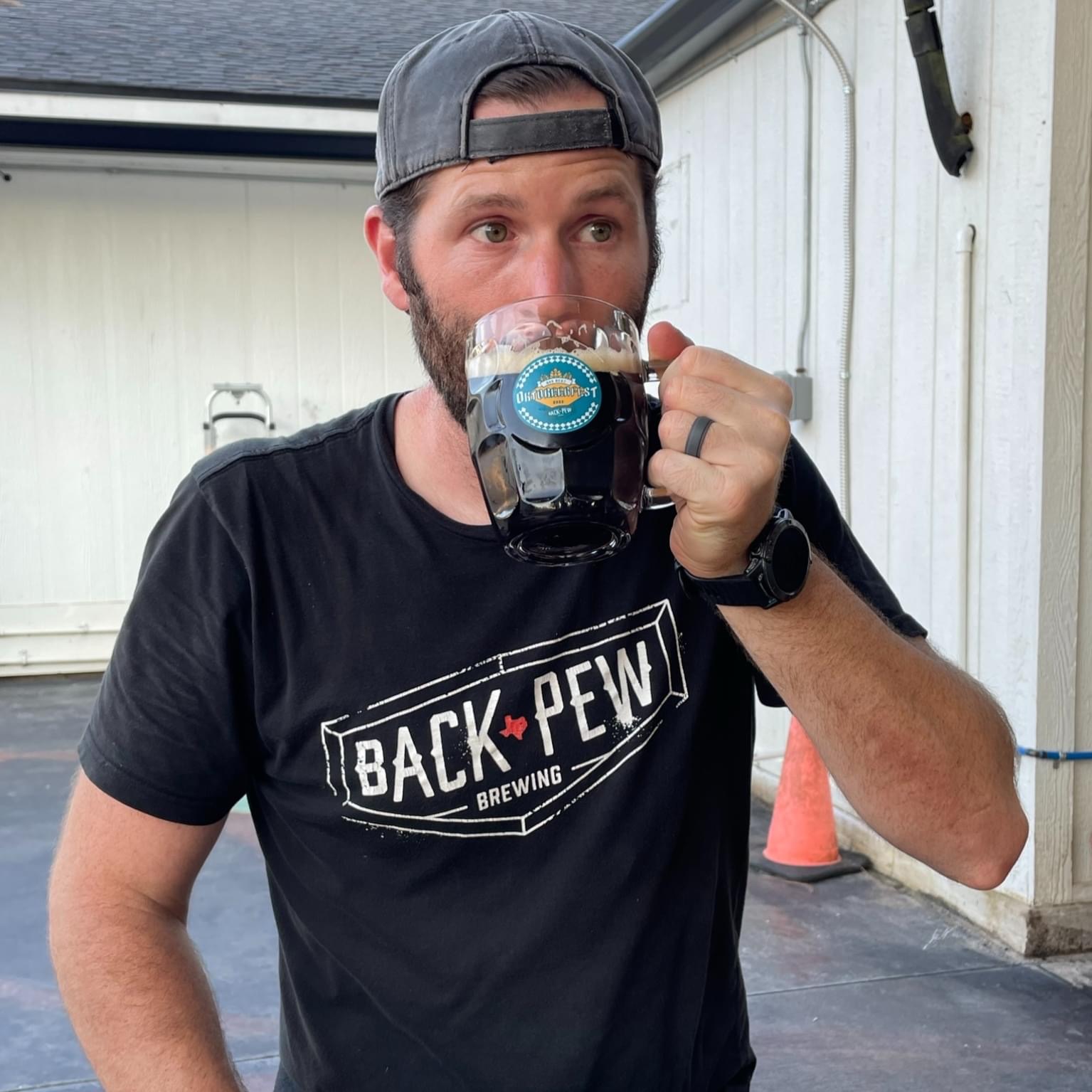 Need another reason to get excited about this years event? Look no further than what's on tap. The beer list is quite impressive. The line up includes Back Pew classics such as:
Blue Testament (Pilsner) – Head brewer Bobby Harl's favorite daily drinker
Hyper Light (Light Lager) – A crushable light lager beer that's not light on taste & support local veterans
Lucy (Hefeweizen) – A taproom favorite
Me Beer (German doppelbock) – Ask Bobby about this beer for an interesting story.
King Of The Helles (Helles lager) – You know, the beer with the Back Pew staff on the label as King of the Hill characters.
Black Habit (Schwarzbier) – Just because it's dark doesn't mean it's heavy.
Satyrs Swill (Traditional German Bock) – It's officially fall with this beer!
If you are looking to taste something new, check out these new (ish) beers available on tap this Saturday:
Kingsbrau (Festbier) – The perfect Oktoberfest celebration beer – PROST!
ExALTation (Altbier) – German for 'old beer'. If you have ever tried Alaskan Amber, you might have a good reference point for characteristics on this beer.
Kolsch (Yup, a kolsch) – Simple and refreshing
Vienna Lager – often referred as "the original" Mexican Lager
Vator (Traditional Dopplebock) – The dopplebock style is a bit trickier to get just right, but when you do, you'll have a delicious, higher-ABV dark lager to enjoy.
Foxpoint (New German pilsner release) – Crisp and clean !
NEW Berliner Weisse – A beer that traditionally has a mild sourness and tartness with a light and fruity character
Mast To Marzen (Traditional Marzen) – A fuller body that is sweeter and often less hoppy flavor.
There is also a special release Zwickel Beer (Bavarian styled lager) – brewed in collaboration with our friend Channing with Nobi Public House so you know it's gonna be good! We spoke with Channing and here had this to say about the collab concept.
" I reached out to Bobby and asked him if he'd be interested in doing a Dortmunder or a Zwickelbier. He said Zwickel sounded great so we went in that direction. I like the approach of using non-traditional hops in traditional styles to kind of change things up and so does Bobby. After throwing alot of stuff at the wall, we came out with Hallertau Blanc and Nelson as the hop choices for this brew. They both give off white wine and tropical fruit flavors & aromas and we thought that that would be interesting in a pilsner style application. This is a test batch for the actual release to see what people think of it and how we feel about it – we hope you enjoy it!"
This line up is stacked – best in the city when it comes to lagers. Hands down.
Any of these beers will pair beautifully with the authentic German food offered up by The Sauerkraut for the day of the event. Keep your eye out for the best Bratwursts options of The Sauer Kraut. G&G Street Grill will also be offering up tacos and quesadillas that scream to be paired with the newly releasing Vienna Lager. When it comes to food + world class lagers, this Oktobeerfest menu will be sure to delight all taste buds.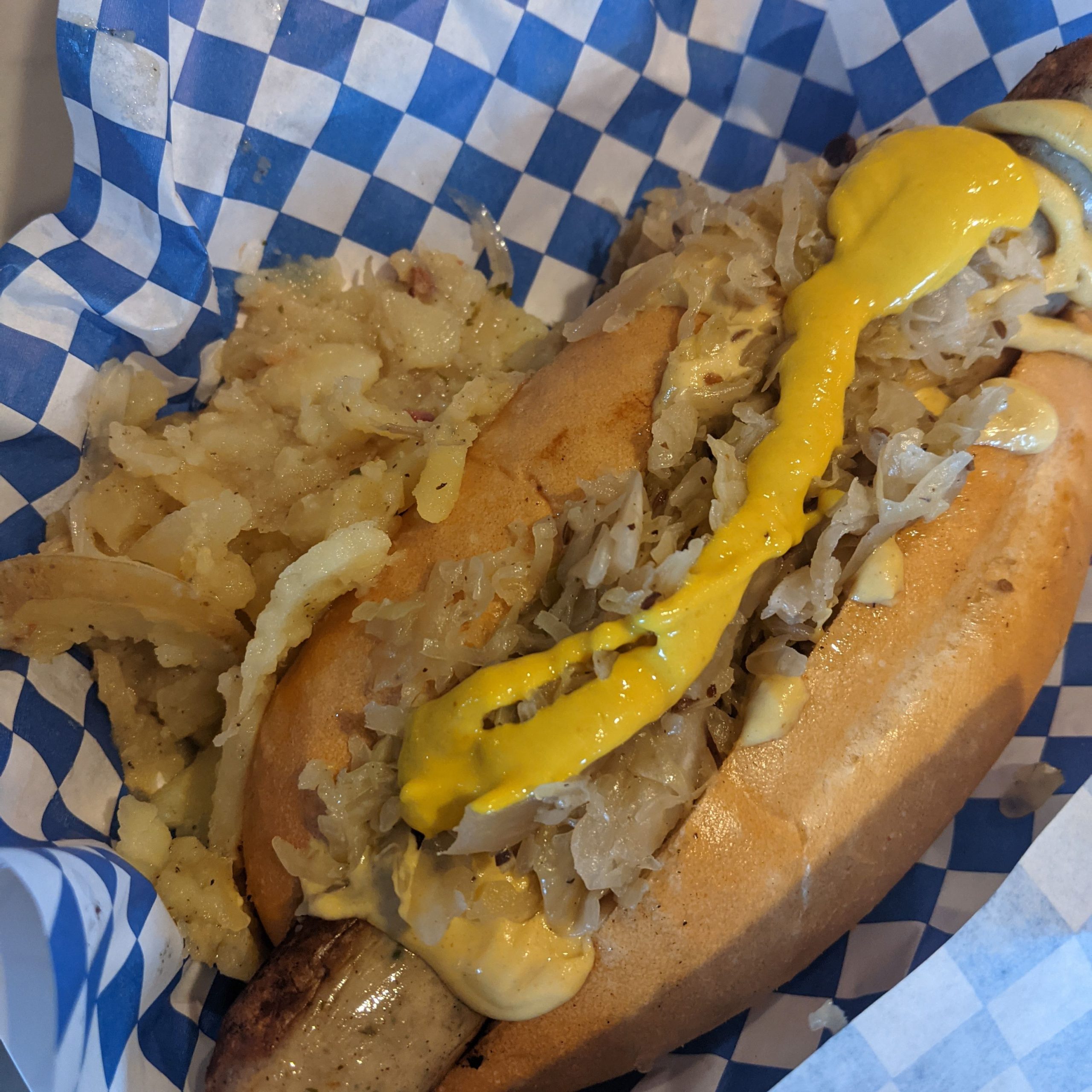 It wouldn't be Oktoberfest without the fun & games and loud beer shenanigans – join in on the fun! Don't you look dapper in your leather lederhosen! But can you drink AND play?
Keg Toss: around 2 or 2:30pm
Stein Holding: around 3pm or 3:30pm
Stein Race: around 5pm
Wife Carry: around 5:30pm
All times are tentative so arrive early just in case. Back Pew has official rules for proper stance on stein holding so be prepared to compete like a real German national. No leaning, slouching or bad form here! Prizes are included for all winners because you deserve it, champ!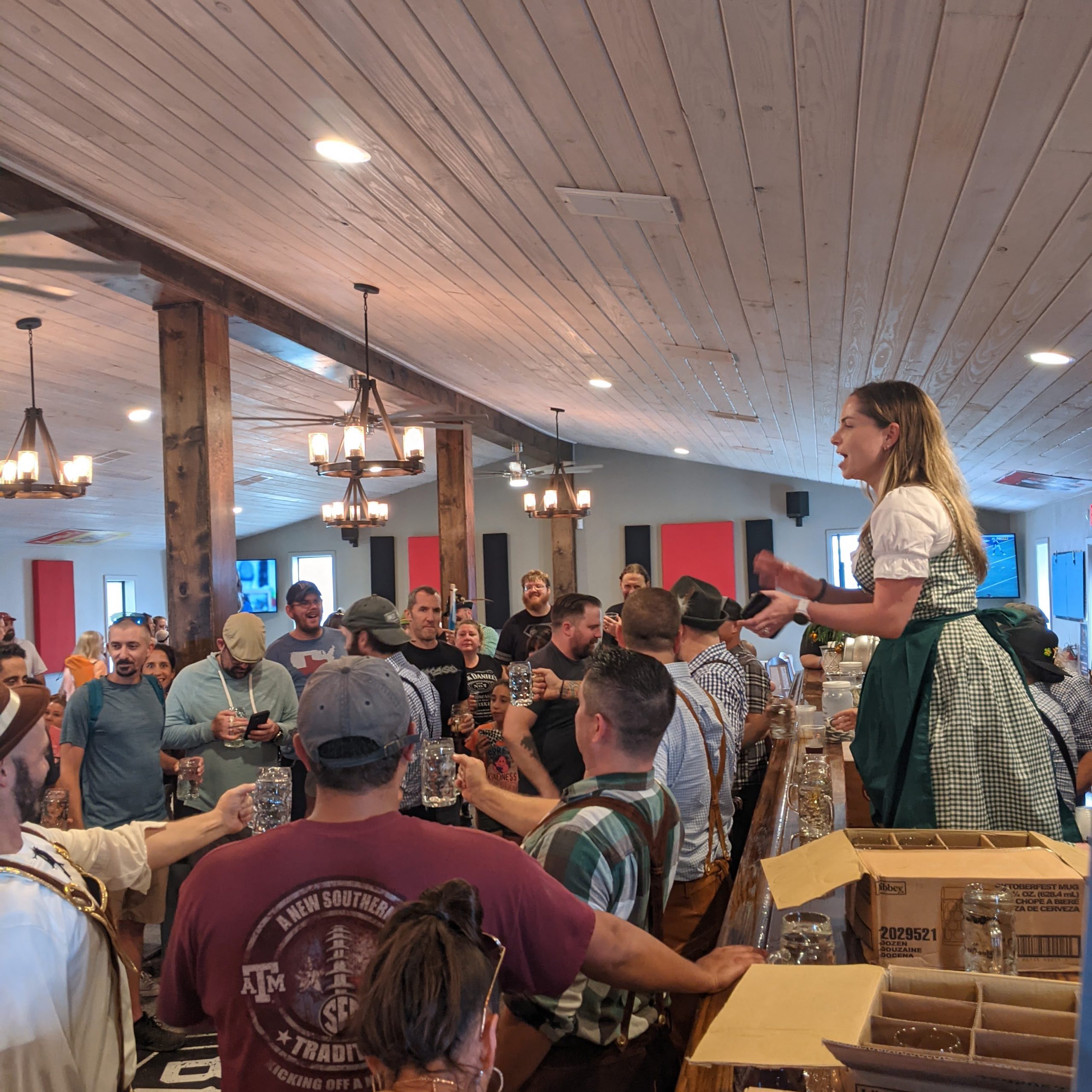 Family friendly as always with plenty of outdoor space to frolick with your beer. Hope to see you there!
PLANNING ON ATTENDING? Houston Beer Guide is giving away a few FREE Support Local Beer t-shirts during this event. Find the Houston Beer Mother, Sylvia in her black/white/gold dirndl and give her a high five for a free shirt! Mention this article to redeem. While supplies last! Prost!!!!!!