7 Canned Beers to Drink This Summer
There's a variation on Stockholm Syndrome that Houstonians know all too well: when summer is in full swing, dashing any hope of escape from the sweltering heat. It's time for outdoor barbecues (huddle around the shade of that one tree, it might help), weekends by the pool, trips to Galveston, and of course, the greatest refreshment of all: canned beer. I've reached out to a few Houston breweries to find out what cans they're particularly proud of this summer, providing a nice little roundup of some of the city's best offerings.
11 Below Lame Duck
Brand new can alert: this week, the first adorable-duck-adorned cans of 11 Below's pale ale hit the market, so this one is good to get fresh asap. Bryce Baker, 11 Below co-founder, states that it's "quickly become a favorite among staff and customers." And although the can was designed by a Dallas firm (Caliber Creative), I have to agree with Bryce that "the artwork is pretty badass." It's hard to imagine a better beach can design, and the beer inside speaks for itself as well, as kegs move pretty fast all over town.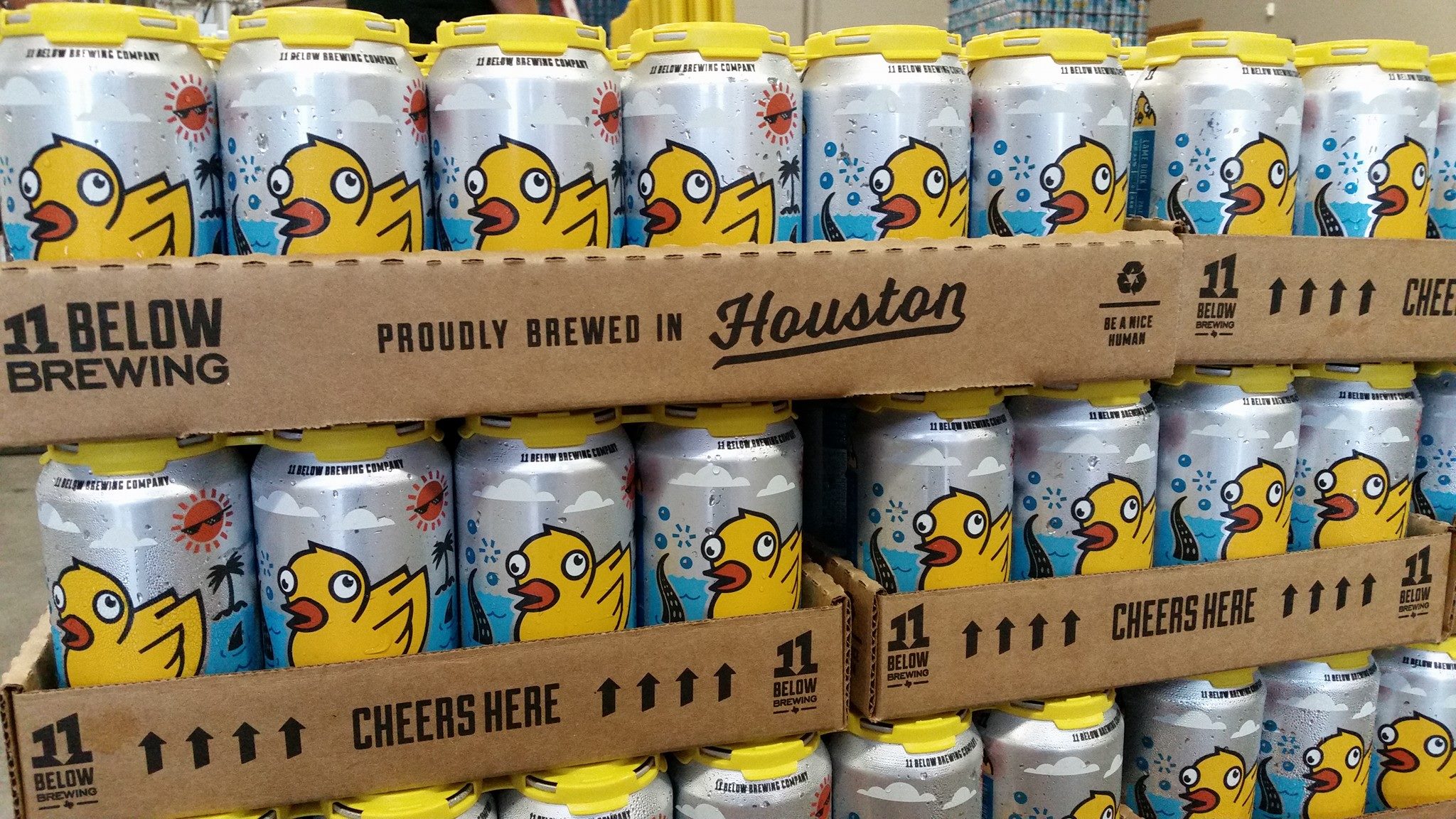 SpindleTap Houston Haze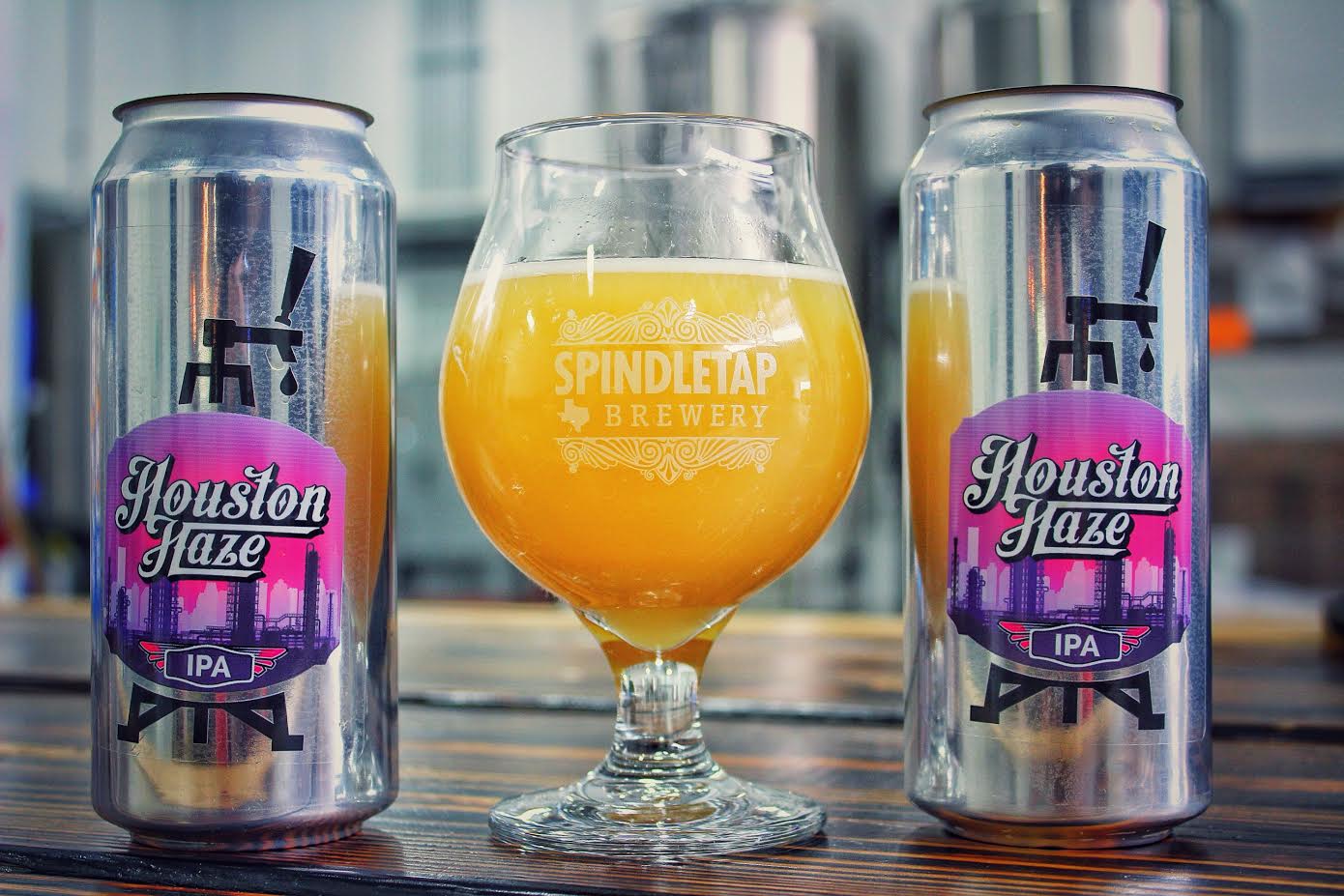 I never expected to see Houstonians wait in line to take beer home from a brewery, but if it's going to happen, it makes perfect sense it would be for SpindleTap Houston Haze, an insanely crushable NEIPA that blows away any other Houston attempts at the distinct and delicious style. "The excitement surrounding Haze has been fantastic and consistent," founder Adam Wright says. And while this is likely the hardest acquire to get from this list, that will only get easier over time: "every batch we've brewed has doubled in size … Haze is the champ of the cans we sell out of the brewery." The can features art apt for the oilfield-centric brewery: "the downtown skyline with a shadowed offset against a refinery outline," with a "purple spectrum" that reflects the "haze" imagery. There may be nothing about an oil derrick or refinery that suggest cooling off, but in this case, as with so many buildings in Houston, the coolness is inside.
8th Wonder Weisstheimer
No summer is complete for me without cans of Live Oak Hefe, and now 8th Wonder brings some local competition: a "ridiculously drinkable and delicious Hefeweizen," in the words of Ryan Soroka, 8th Wonder co-founder. At 5.4% abv, this summer seasonal is just strong enough to make you forget the heat for a little while and still light enough to allow enjoyment of a few cans in one go. The cans are pretty slick too, a play on a historic style Houstonians will recognize from the blue tiled street signs still present all over the city. 8th Wonder's cans are all designed by local branding agency GoodProject, but for this project they also teamed up with the
Blue Tile Project
for additional art and signage.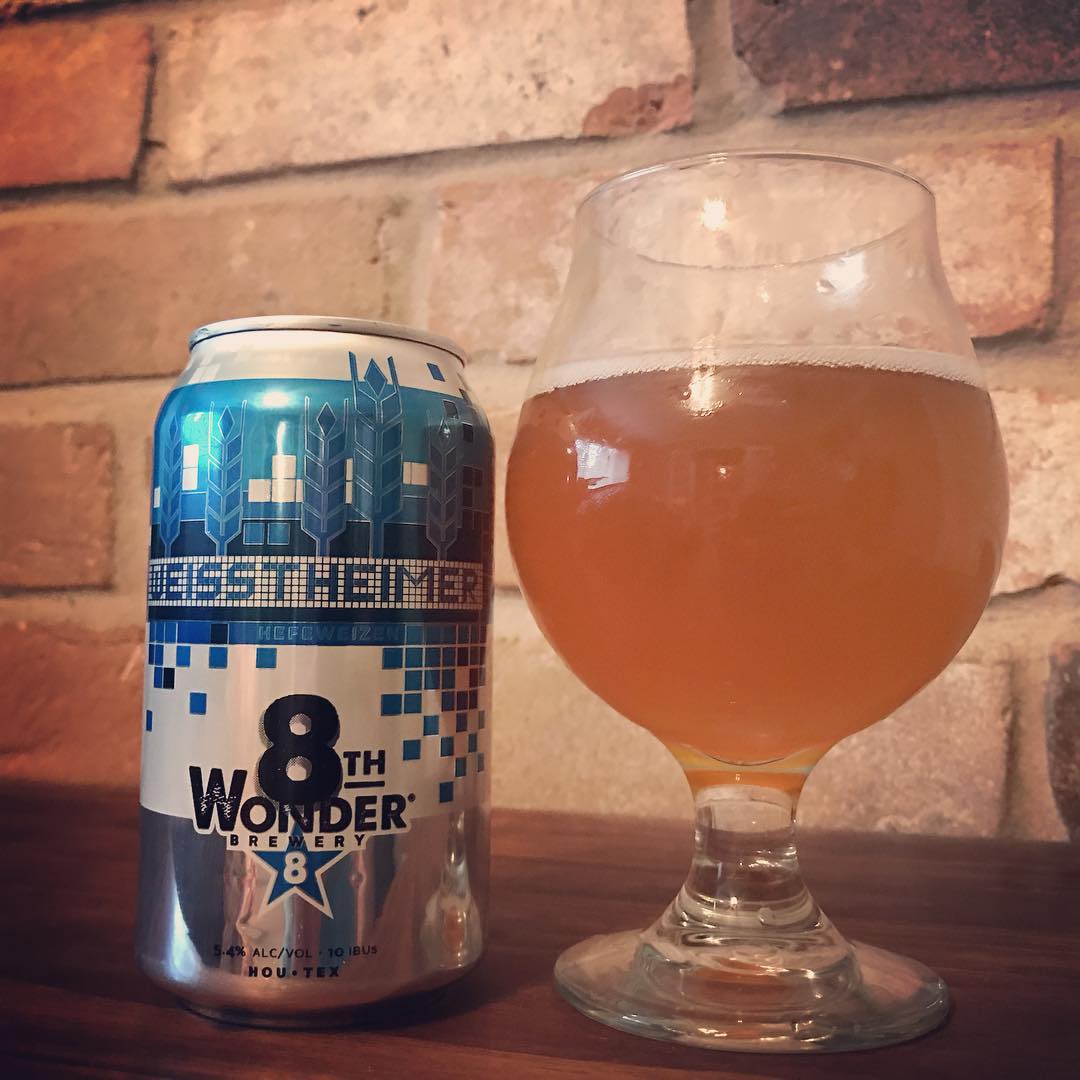 Bakfish Defying Gravity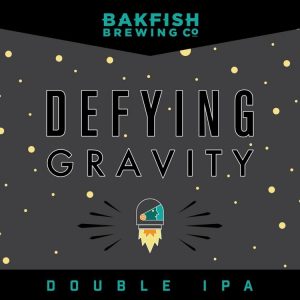 Bakfish planned to can their beers from before they even opened, acknowledging that cans are better for the environment, better for portability, and thanks to their ability to eliminate sunlight, better for the beer. Defying Gravity is just one of the canned offerings available now, not only beloved by fans on tap and in cans, but also co-founder Brian Allen's personal favorite. The focus is a hoppy beer with some light caramel tones mixed in, "but dominated with tropical fruits like mango, papaya, and pineapple mixed with citrus fruits like mandarin oranges and tangerines." If that doesn't sound like summer refreshment to you, I don't know what does. The cans feature art by Houston-based Brenden Polk Designs, and are available to-go directly from the brewery in Pearland as well as at nearby stores.
Southern Star Buried Hatchet
Southern Star has been canning beer in Houston since before most other breweries in this post even existed. "First to Can Craft in Texas" is a badge Southern Star happily displays on their cans, and they've earned that right. If you can imagine now, when the can explosion has taken over craft beer across the nation, there was once a time when Southern Star faced retailers that refused to carry their beer "because we did not have beer in bottles," owner/founder Dave Fougeron recalls. Of course, you might not think of a rich, smooth stout as a "summer beer" but until very recently, no one thought of it as a canned beer either, and as far as I'm concerned, it's always stout season in Texas. Buried Hatchet is a true classic, one of the state's best beers, and the beer that Dave is happy to say he's "most proud of," and in his opinion is "one of the best stouts in the country." I can't say I'd argue against that. Interestingly the artwork on the can is the inspiration for the name, and not the other way around. Art director Michael Draper drew the now iconic buried hatchet, and from that image, the beer was named. Dave points out "an old pull ring buried in the dirt" as an homage to the beer can's long history.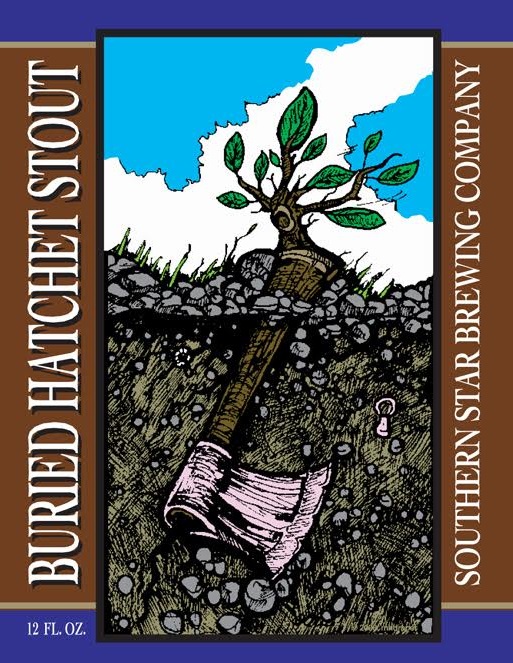 Brazos Valley Willin'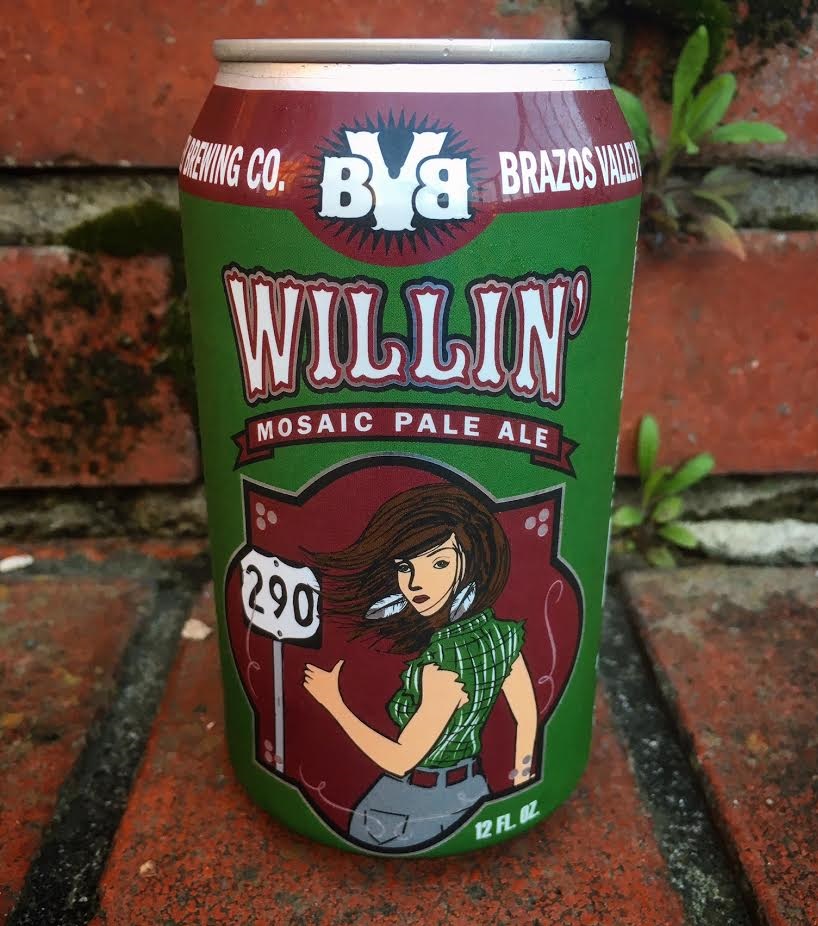 If you know me, you know I love Mosaic. It's my favorite hop, or as I call it, the "cheat code." So Brazos Valley Willin', a new mosaic pale ale that also features comet hops, hits the spot, "crushable yet hop forward and perfect for the Texas heat," according to Production Manager Avery Clayton. The can features a "strong, take no BS, Texas woman," also prominently displayed in all Brazos Valley Brewing artwork, and designed by Evan Hill, a childhood friend of the brewery's founders. Willin' joins a family of Texas IPAs designed to cool you off better than air conditioning, and this particular can gives Houstonians a great reason to visit the brewery in Brenham – after all, I can't think of anything else out there that could be so refreshing.
Saint Arnold Raspberry AF
Of course, no list would be complete without a beer from Houston's oldest brewery, Saint Arnold, and no list of summer-friendly cans would be complete without something as refreshing as Raspberry AF. Raspberry AF, according to brewer Aaron Inkrott, was a "truly collaborative effort," and unlike many fruited beers, actually uses "100% fruit" ensuring it's "great to drink again and again." Of course, Saint Arnold's cans are fairly iconic, but the artwork designed by in-house marketing guru and freestyle rapper, Jeremy Johnson, truly conveys summer. The art is supposed to invoke "a peaceful, serene picnic scene abruptly interrupted by the AF," according to Jeremy. Saint Arnold only recently started canning, but their cans have really taken off, with many releases being can-only. And it's paid off: Raspberry AF, with its juicy, "pleasantly tart," flavor that built off the excellent Boiler Room, is an incredible beer perfectly packaged for a picnic or anywhere else your summer takes you.