Houston Beer Events – July 2017
Each month we chronicle the beer drinking events around town. This post will be updated as events are announced, so be sure to come back weekly to see what's happening around town.
If you'd like to have your event included, send an email to info@houstonbeerguide.com with the subject line "July Event Calendar." Please include the date & time, a brief description of the event, the location, and a Facebook event link if available.
Saturday, July 1st
City Acre's 1st Anniversary Party | 11am-5pm| City Acre is turning one! To celebrate, they'll have special beers on tap all day (some new, some past favorites), a German food buffet, and bottles to go of their Skull Creek Kolsch aged on City Acre grown blueberries, dewberries, and blackberries.
This is a ticketed event.
More details on Facebook | Ticket link
Fetching Lab is, well, open | 1pm-5pm | Fetching Lab is only open one or two weekends a month, and even then only depending on the weather. The brewery is on the same property as their house, which is sure to make any homebrewer envious. The brewery is dog friendly, kid friendly, and horse friendly, but bring your own chair.
More details on Facebook
Local Brews Local Grooves at House of Blues | 3pm-10pm | The beer list for this annual event is too long to list. If you like Houston beer, your favorite brewery will probably be pouring beer here. There are multiple ticket tiers, some of which include a Saint Arnold beer dinner before the event.
This is a ticketed event.
More details on Facebook | Ticket Link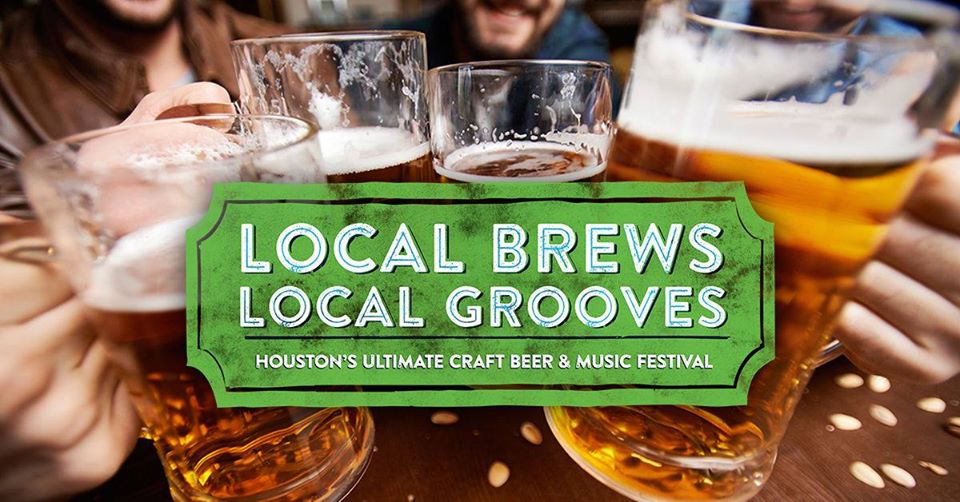 Town in City's First Of JuLuau Party | 6pm-11pm | Town in City is celebrating the beginning of July. They'll have Blood Brothers BBQ serving Hawaiian food, Hot Rod Pops serving frozen popsicles, and Reggae band Dem will be providing the grooves. They'll also have some special tropical themed beers available.
More details on Facebook
Bike Ride and Hot Dog Eating Contest at TBR | 12pm-6pm | Join Texas Beer Refinery for their Independence Day celebration. Join 1 mile the "bike parade" from the taproom to the brewery at 12:15, and head back for the hotdog eating competition. There will also be live music starting at 2 and they'll have "Cloud Nein" a German IPA brewed in collaboration with Wurst Haus.
This is a ticketed event.
More details on Facebook | Ticket Link
Running Walker's Official Grand Opening | 12pm-11pm | Running Walker is officially opening their outdoor beer garden this weekend. They'll have food trucks and live music all day to celebrate.
More details on Facebook
Tuesday, July 4th
Fourth of July Celebration at No Label | 12pm-7pm | It's a day of contests at No Label: hotdog eating, watermelon seed spitting, and dog costumes. They'll have beer available by the pint, plus food trucks and music throughout the day.
Friday, July 7th
Bishop's Gone Wild Bottle Release at B-52 | 3pm-? | B-52 will be releasing their Saint Arnold tribute beer, a sour amber ale with raspberries and blackberries, at the brewery at 3pm. Limits will be based on turnout.
Saturday, July 8th
Saint Arnold Pub Crawl Downtown | 2pm-6pm | It's time for the annual downtown pub crawl. Stop at any one of the locations below between 2pm and 3pm to get a punch card. Your route and stops will vary depending on where you start. Meet everyone at Market Square Park at 6 to redeem your fully stamped card for your Pub Crawl pint glass. You don't have to drink at every stop to earn the stamp. After the pub crawl, Ishi and The Waxaholics will be performing at Market Square Park.
Stops: El Big Bad, Springbok, Molly's Pub, Flying Saucer, OKRA Charity Saloon, Christian's Tailgate, Conservatory, Batanga, Boots 'n Shoots, Bovine & Barley, Nightingale Room, Shay McElroy's, Little Dipper, Market Square Park
More details on Facebook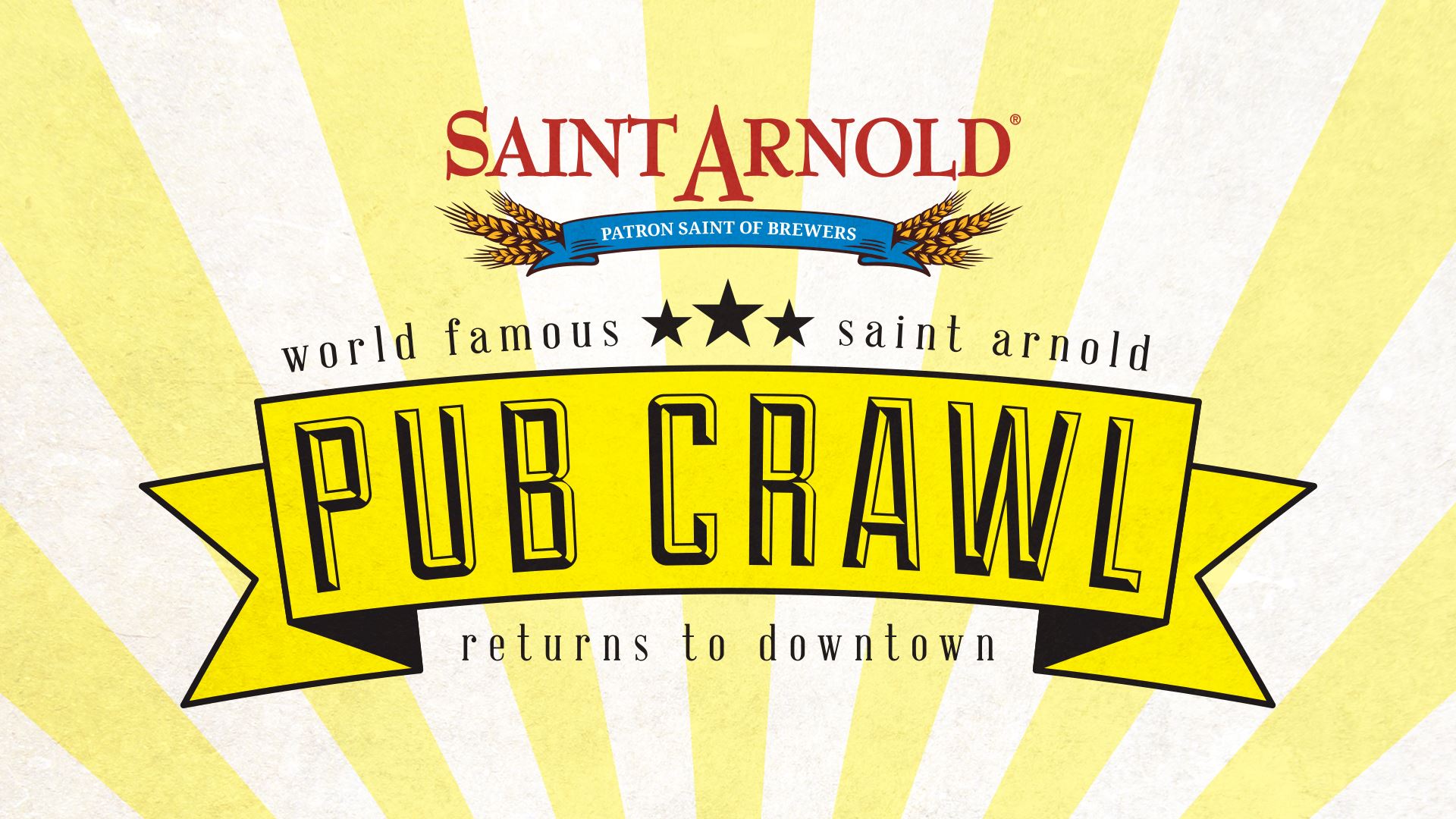 Monday, July 10th
Houston Haze Release at SpindleTap | 3pm-Saturday, July 15th | The newest batch of Houston Haze will be released on Monday at 3pm. As long as supplies last, it will also be available Tuesday-Thursday from 9am-6pm, Friday from 9am-9pm, and Saturday from 12pm-pm.
Friday, July 15th
Cubano and Craft at SpindleTap | 12pm-6pm | Experience a day of Cuban culture, Cuban cuisine, and craft beer. They'll also have a cigar rolling station.
More details on Facebook
Belgian Beer Week kicks off at Flying Saucer Downtown | July 15 – July 21st
Saturday – Saison Saturday – Discounted Saison Bottles + BYO Saison Flight: Funkwerks Brett Saison, Funkwerks Tropic King, BLVD Tank 7, BLVD Saison Brett, Saison Dupont, Southern Star Summer Saison and more.
Sunday – Belgian Bottle Bottle Release: Large Format and rare Belgians from the cellar.
Monday – $3 Belgian Drafts + Maredsous Chalice Release
Tuesday – Victory Trivia – $5 Victory Golden Monkey all day long + Victory Hoppy Quad at 6pm.
Wednesday – Belgian Flight – De Ranke Tripel, Da La Senne Zinnebir and more.
Thursday – Belgium comes to America – The Bruery Sans Pagaie at 6pm.
Friday – Belgian National Day – Build Your Own Belgian Flights + Cantillon Tapping at 7pm
More details on Facebook
Sunday, July 16th
Feast of Saint Arnold | 5pm-8:30pm | Feast of Saint Arnold is Saint Arnold's annual fundraiser for Texas Children's Hospital's Inflammatory Bowel Disease Center. It's a 4 course meal (plus hors d'oeuvres and dessert) served family style like a medieval feast. Plus beer, of course.
More details on their website: www.saintarnold.com/feast-of-saint-arnold/
Sunday, July 23rd
Screwed Up Sunday at 8th Wonder | 11am-6pm | 8th Wonder's annual event paying tribute to DJ Screw is back. The event will include music (of course), an interactive live artshow with Donkeeboy, and a DJ Screw pint glass with 3 beer tokens.
More details on Facebook
Friday, July 28th
Sangria bottle release at B-52 Brewing | 3pm-? | B-52 is releasing their red & white wine barrel aged saison that has been re-fermented with wild yeast, pink guava, blood orange, blackberries & raspberries.
Saturday, July 29th
Xmas in July at Buffalo Bayou | 6pm-9pm | This year's annual event features a commemorative glass, all you can (responsibly) drink beers, and an ugly sweater contest.
This is a ticketed event.
More details on Facebook | Ticket Link
Board Game Bonanza at Flying Saucer Downtown | 12pm-6pm | Tea & Victory is bringing their library of over 200 board games to the Flying Saucer in downtown Houston.
More details on Facebook
August Preview
Aug 3 – IPA Day at the Flying Saucer Downtown
Aug 6 – Root Beer Float Day Celebration at Saint Arnold
Aug 10 – Beer dinner & cooking demo at City Acre
Aug 19 – "Nuke the Whales" bourbon barrel imperial milk stout release at Eureka Heights
Aug 20 – Flying Saucer Downtown's 17th Anniversary Party
Don't see an event near you? Use our Brewery Map to find somewhere new to visit.