Southern Star Black Crack Release Party
It takes a lot to get me to drive outside the loop, and as Google maps poorly directed me onto a path that took me on the beltway for my hour journey north, I thought to myself, "this had better be worth it."
Luckily, the Southern Star Black Crack release party justified the trek. Having not been to Southern Star's facility since 2010, I was eager to return, and even more eager to enjoy a few glasses of Black Crack, one of my favorite Houston beers.
And enjoy I did! Participants received three glasses of Black Crack: this year's release was joined by a serving of last year's and a cask of single barrel unblended Black Crack that went into this year's composition.
As expected, this year's release is very similar to the past blends, with plenty of bourbon and coffee notes in a well-balanced and complex delivery. I did find the body a little thinner than I recall from the past, but this didn't distract from my enjoyment.
The unblended cask was really interesting. Though flat (as casks often are), there was a smooth feel that allowed the flavors of the underlying Buried Hatchet to shine through without ignoring the aromas and finish provided by the barrel. Hopefully Southern Star will continue the unblended idea in the future; I thought it was marvelous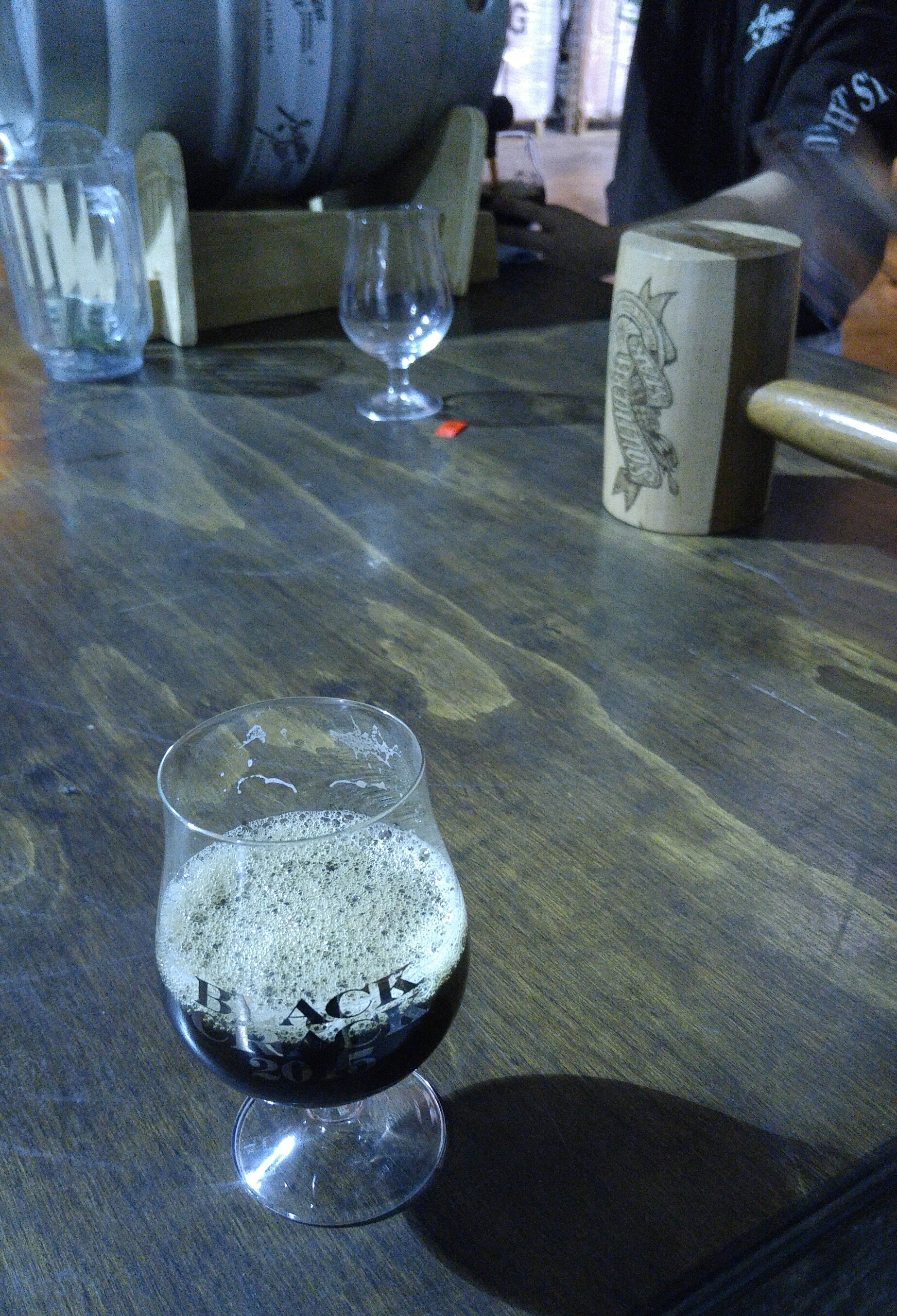 In addition to the beer, I enjoyed conversation with many fellow drinkers and some pleasant bluegrass. Nearly everyone I talked to loved the cask as well and the excitement for one of Houston's best beers was palpable. All together a great event, and I look forward to more Black Crack!
Thank you Southern Star Brewing Company for providing us a ticket to this event.