Variety is the Spice of Life at Urban South HTX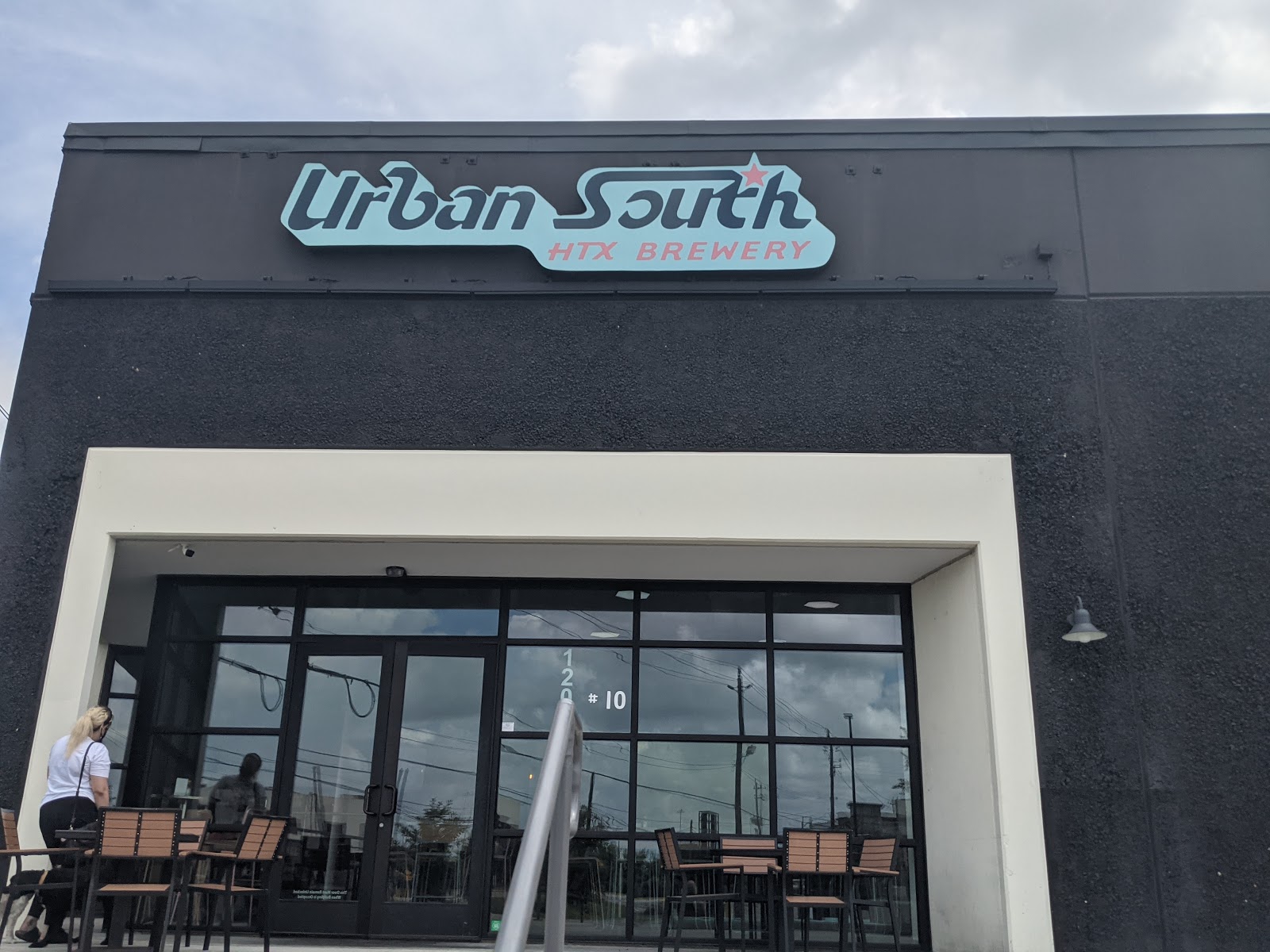 I have been meaning to write about Urban South HTX for a while now, and finally had the chance to go and do just that. Anyone who knows the pedigree of their brew staff knows to expect hazy IPAs, fruity sours, and big stouts. Judging by the glassware I saw while I was there, the fruited sours were the most popular. The only full size pour I saw of anything else was the pilsner I started with. To that point though, at least half of their menu was different fruited sours, each with different themes, from tiki drink inspired, to soda inspired, to the one I tried, a PB and J sandwich inspired one. But let's not get ahead of ourselves.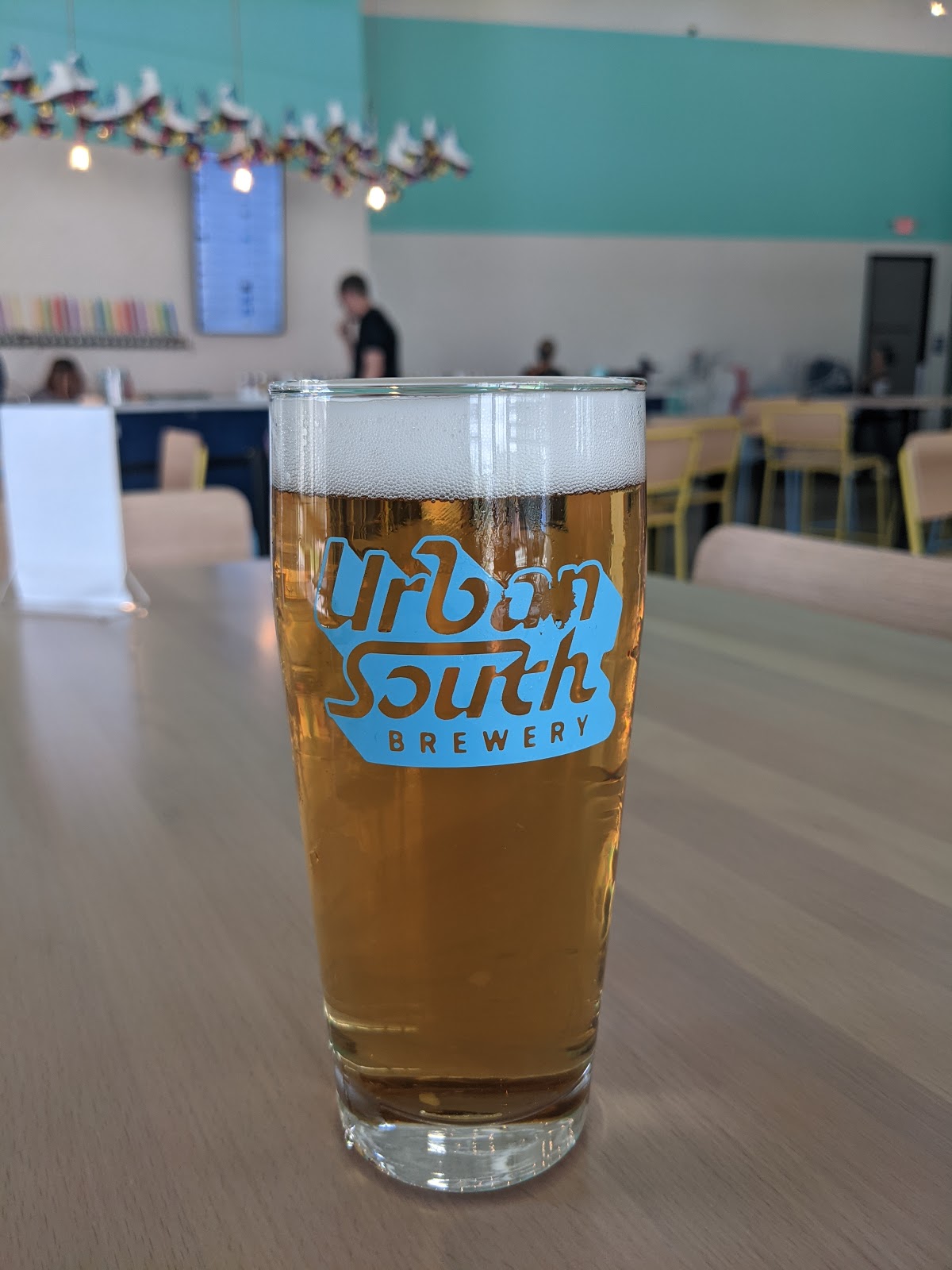 I started with one of their two slow pours, their Oak Aged Timepiece, a tasty helles whose un-oaked version I have had many times. One of my favorite things happening in the Houston beer scene right now is the prevalence of slow pour lagers, which deserves its own post, but this one was great. It had a soft mouthfeel with a slightly sweet malty body. There was a slight lingering bitterness from the hops at first that transformed into candy strawberry as the beer warmed up. I would have been happy just having a couple of these, but I needed to try some other beers as well.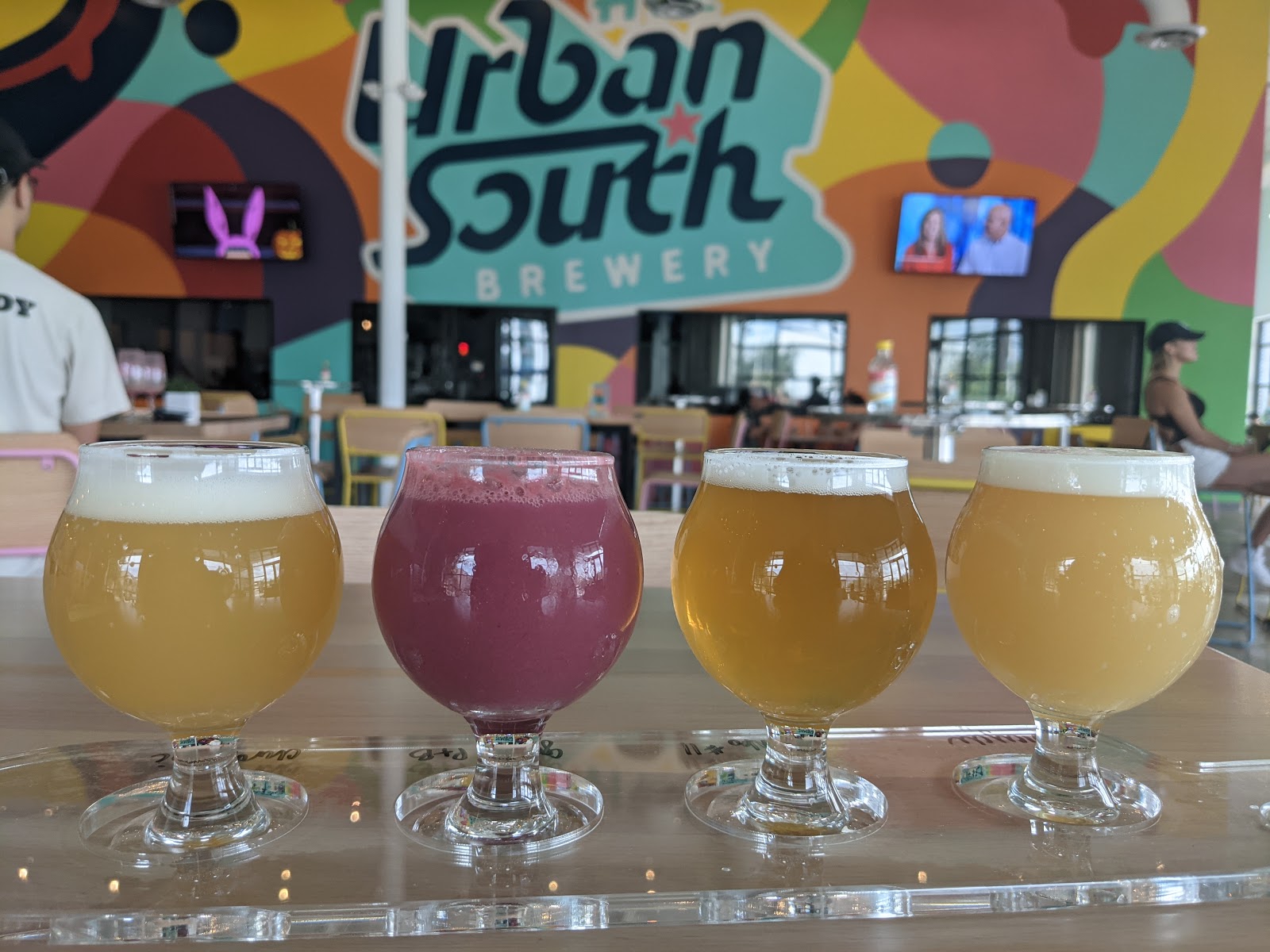 Next up I was going to move to some heavy hitters so I went with a flight. I started with the aforementioned fruited sour. This was in their Spilled Series, and was the grape, strawberry, masthmellow, and peanut butter version. It drank with the mouthfeel of a smoothie, coating my mouth with fruity sweetness. This was very jammy fruit forward with the peanut butter and marshmallow complex sugars on the aftertaste. My biggest complaint with these styles of beer usually is that it loses anything that resembles beer. This one still had that slight sour beer flavor on the end that worked to cut through all the sweetness from the rest of the ingredients, and was much more enjoyable than I was expecting.
I then moved to IPAs, Getting a single, a double, and a triple. The single IPA I got was I Want to Ride My Bicycle. I mainly got it because of the name, but also because it was described as an American IPA vs NEIPA. It came hazier than I was expecting, it is the far right one in the picture above. The aroma was all grapefruit which carried over to the flavor, along with hints of guava. There was a slight bitterness that accompanied a very nice mouthfeel, somewhere in between a west coast IPA and a NEIPA. This was followed by the DIPA, Combo Plate #11. I was slightly disappointed with this one. While I could tell it was slightly older, it was still enjoyable. After that grapefruit bomb I just had though, it felt a little lacking. If I just had a glass of it by itself, it would have been great. I finished my flight with Chromatic, a 10.4% Triple IPA. This beer was the dankest beer I have ever had. The smell was all dank passionfruit that carried over to the super creamy mouthfeel. If you had told me it was 7% abv, I would have believed you and could really hurt myself on this smooth drinking, super tasty beer. As it warmed up, the dank stuck around, but the passionfruit started giving way to more orange and mango.
Next time you find yourself by Total Wine on I-10, shoot behind them and go hit up Urban South HTX. The sheer variety of what they have makes it an adventure every time, and it is always fun trying their newest flavor combinations.
Cheers, and Happy Drinking.