Baileson's "Renew By 6/21" amber refreshing in hot summer months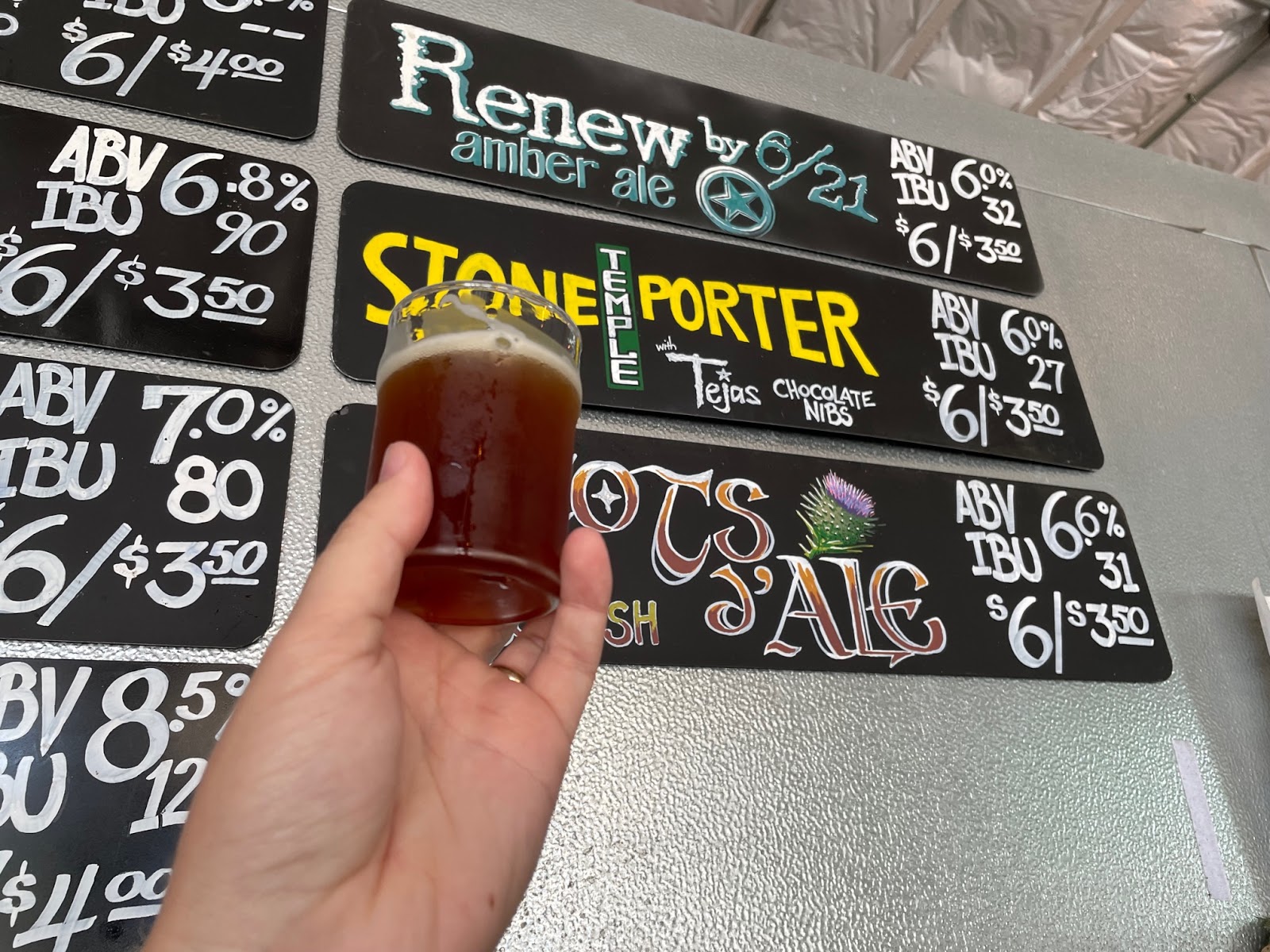 Because Houston Beer Month occurs in August, there probably won't be too many folks clamouring for Russian Imperial Stouts or similar heavy hitters due to the hot temperatures and high humidity. However, light, crushable beers are not the only types of beers that can be enjoyed in the summer. Malt-forward beers like Festbiers, which are starting to make their annual appearance, and Ambers can be just as refreshing to combat Houston's heat, and I had just the beer over the weekend.
Last weekend, Baileson Brewing in Rice Village tapped their Renew By 6/21 Amber Ale. As to be expected with an Amber, it is very malty and roasty with a little bit of sweetness. I tasted a small amount of chocolate with an almost coffee bitterness. One aspect of malt-forward beers that I enjoy is the nuttiness and complexity to them, and Renew By has a fair amount of pecan and other nut flavors.
If you have never had the pleasure of drinking at Baileson, I highly recommend it. It has one of the friendliest and coziest atmospheres of any brewery in the Houston area (and I am not just saying that because they sign my paychecks). Though they are known for their IPAs, you can't go wrong with anything that is served. Taps rotate frequently due to their small brewing capacity, so you can expect Renew By 2021 to be on tap for another 3-5 weeks before going on a short break.
Come for the beer and stay for the atmosphere.