Walking Stick Brewing Offers Good Brews and Great Vibes
I remember visiting Walking Stick Brewing when they initially opened. Their indoor tap room wasn't built out yet. They served beer out of a model train adjacent to their beer garden. Visiting in peak summer would've been brutal. Though recently, I paid them a visit after the long hiatus, and I can now say that Walking Stick Brewing has one of the better taprooms / beer gardens in the Houston area.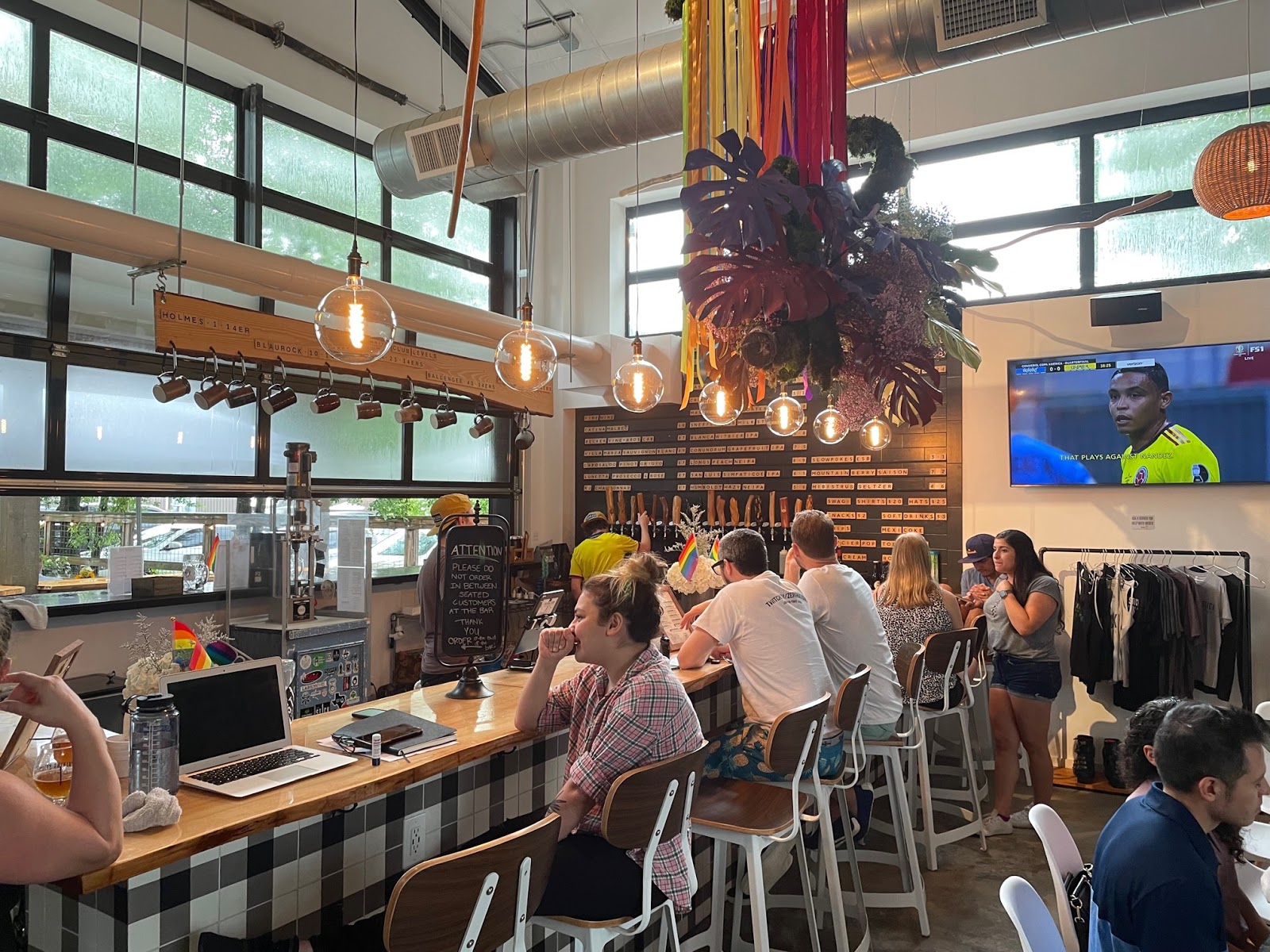 The tap room reminds me of a mountain house, probably intentional based on the owners' affinity for climbing mountains, specifically Colorado 14ers (more on that in a bit). The walls are scattered with skis, maps, and other outdoor-related decorations. It could be hot outside, but the taproom is cool and cozy. The taproom is flanked by two beer gardens, both equipped with picnic tables and umbrellas. This gives patrons ample options and space for their beer-drinking experience.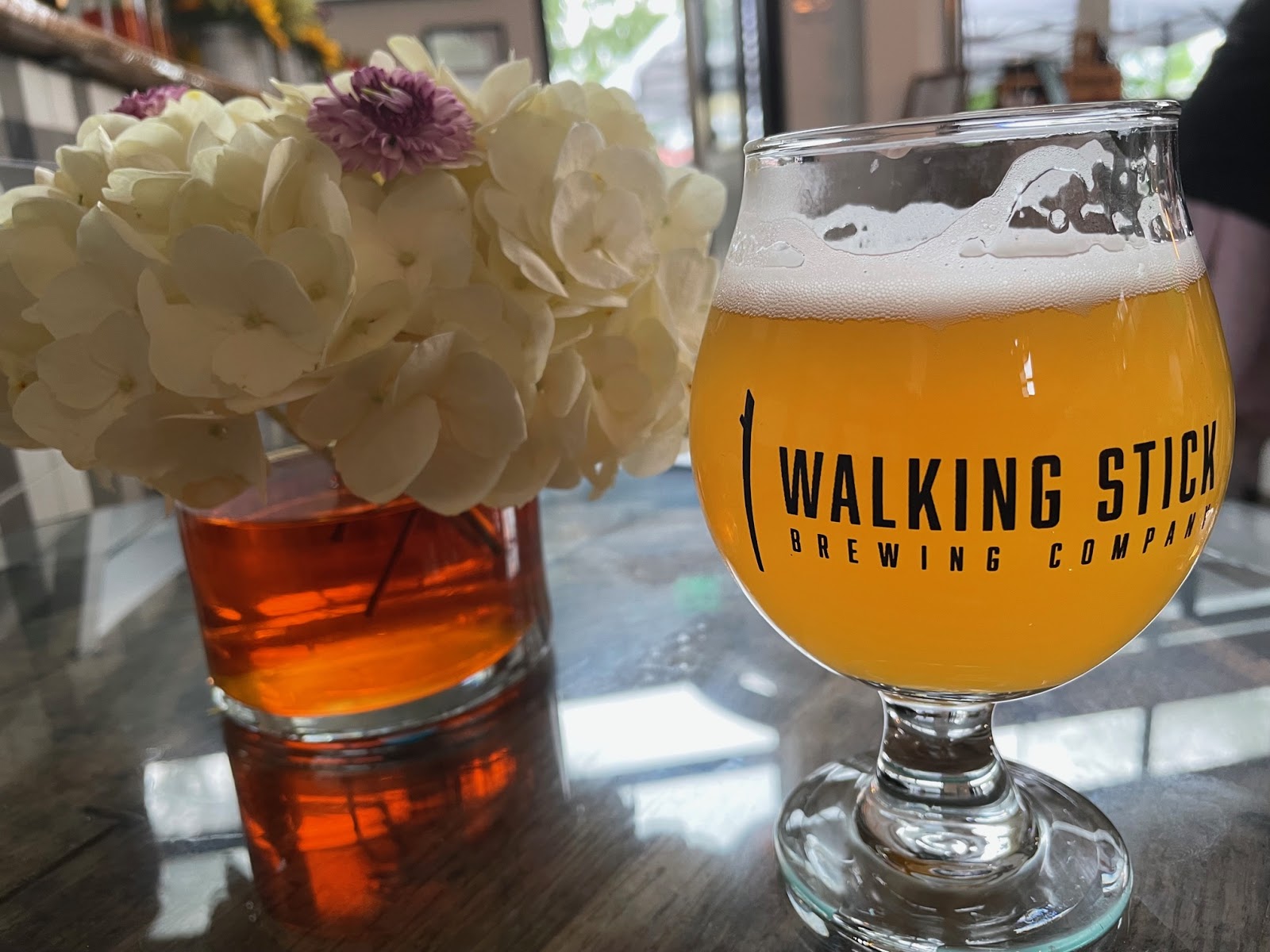 Now onto the main attraction — the beer.
Walking Stick brews many IPAs, but they also offer a couple ESBs, which isn't something that many Houston breweries are making. They also have a Porter and Stout but really seem to focus on the lighter style of beers — beers that would be refreshing to drink after climbing a mountain or two. On my visit, I had the Blanca Witbier IPA, which as you can tell from the name, is a wit / IPA hybrid, and it drank as you might expect it to drink — very hop forward with a strong banana and clove aroma and taste.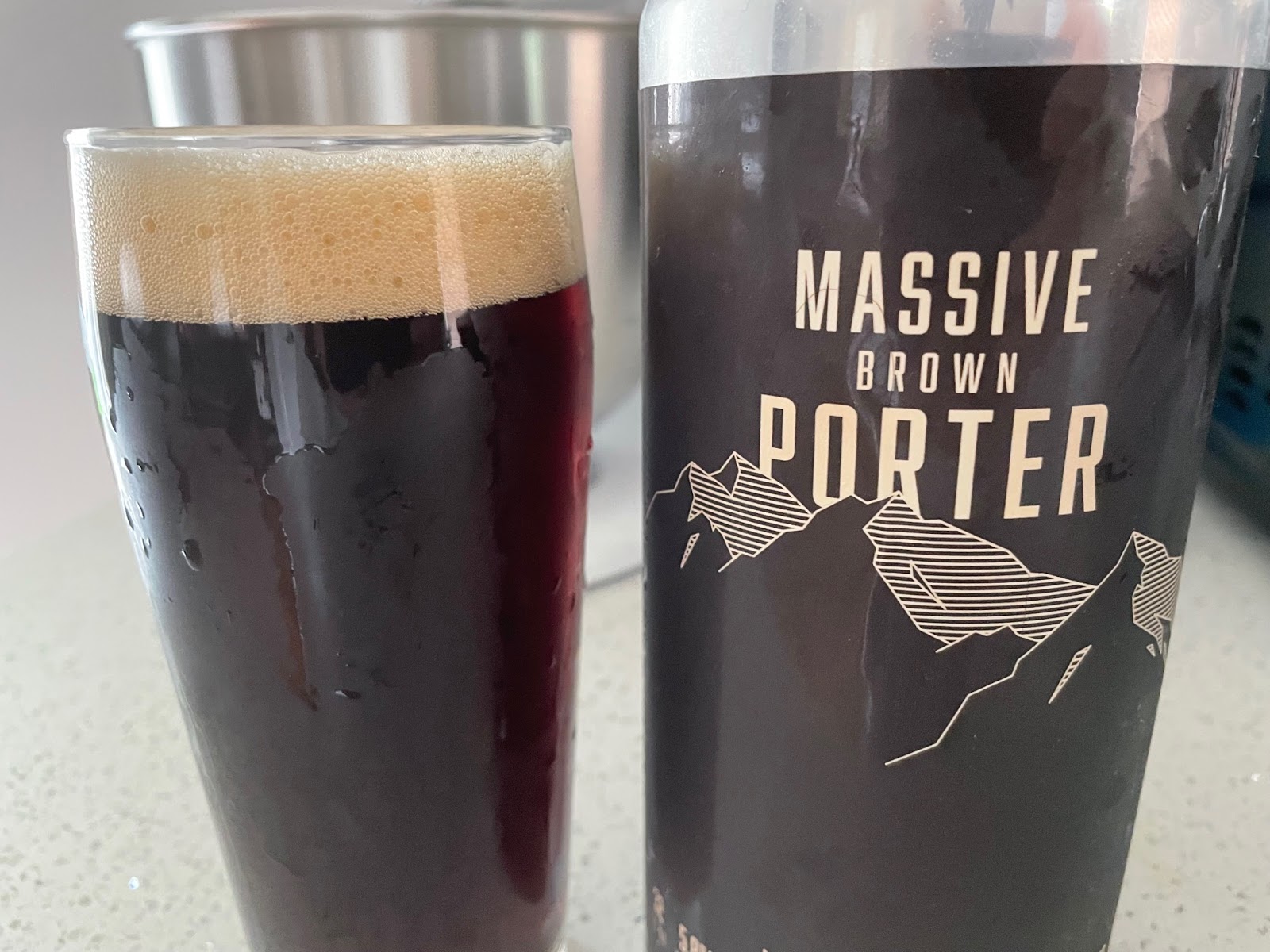 I did take two crowlers home with me. One neat thing that Walking Stick does that I have never seen is they have crowler labels for each of their beers rather than a sticker or sharpie saying what the beer is. The San Luis Simpaticoe IPA is on the more bitter side. It's earthy, but still very smooth and creamy. The Massive Brown Porter has a very light mouthfeel. It's sweet, with strong caramel and chocolate notes. Overall, the beers were good. I would happily drink any of them again.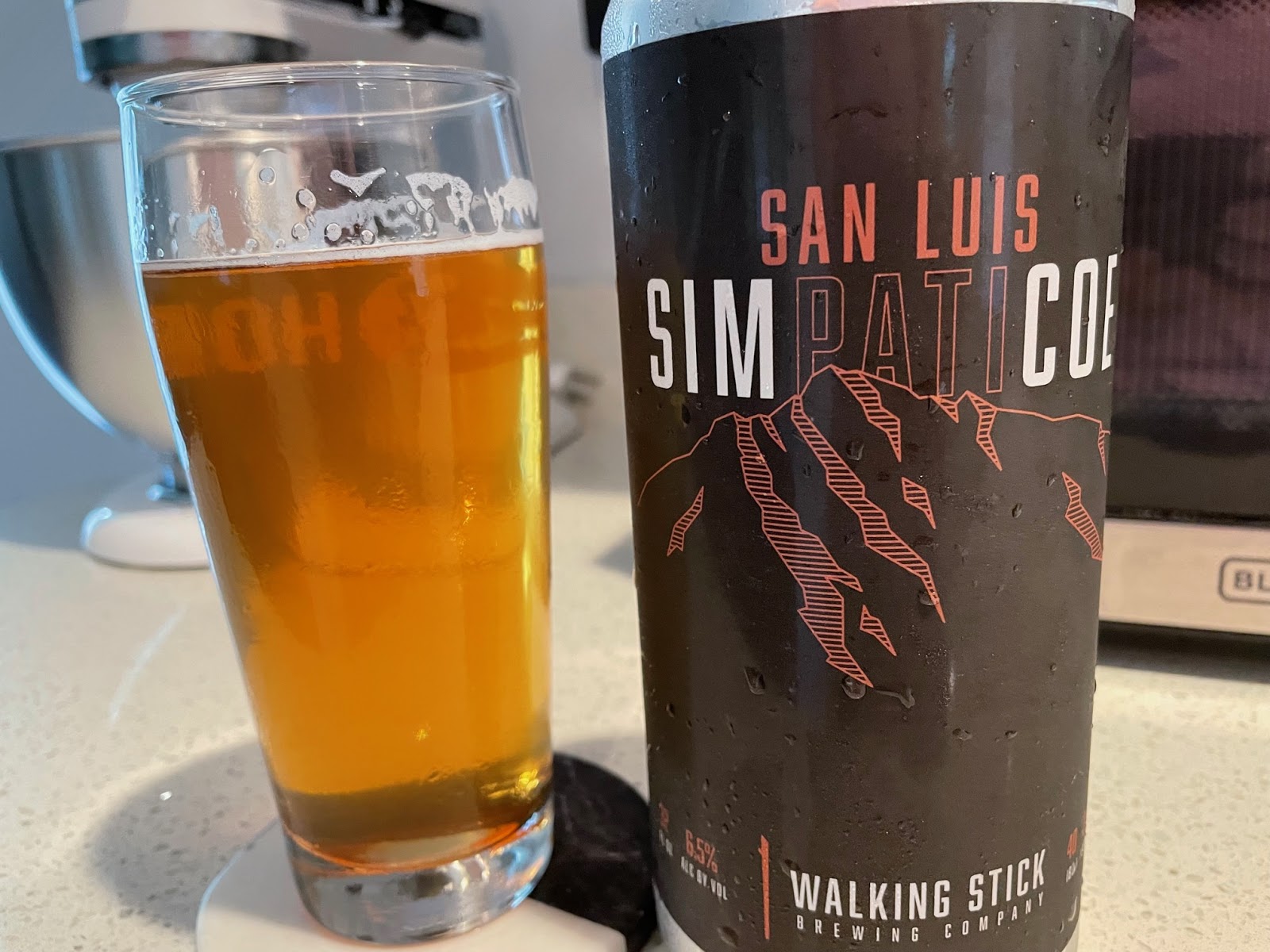 Finally, Walking Stick offers a membership into the Summit Club. A lot of breweries do this. They offer an annual membership where members get half of beer, or invites to special releases or events. However, Walking Sticks membership fee is based on how many Colorado 14ers, the 58 Colorado mountains that are over 14,000 feet, you have climbed. So if you have just climbed one 14ers, you pay $350 annually, but you get your own mug and half off beer. But if you've climbed 50+ peaks, your membership is only $5 a year.
Grab your walking stick (heh), head to Colorado and climb some mountains. The beer and the taproom atmosphere are definitely worth the price of admission.