Top 5 Houston area IPAs to drink on #IPADay
The first Thursday of August is always National IPA Day, another made up beer holiday that we all love to celebrate. Whether you are a fan of this hop forward style or not, india pale ales still remain the most dominant and enjoyed style in the craft beer world. Nearly all breweries in the Houston area have brewed at least one and new variations of the style are still cropping up. Sorry hop haters, but it's safe to say that this style is here to stay. For me , I was not always a fan of this style. It took me about 2 years of trying different IPAs before I could come around to it. My bitter beer face selfies and low score ratings could still be found on my Untappd history to this day. After trying them over and over, begging to jump on the hype bandwagon, my palate was forever transformed with Avery Brewing Company's Maharajah DIPA into a savage hop craving animal. Pine, floral and grapefruit heaven! Bitter, but unique. Strange, but delicious. Wreck my taste buds please! Fast forward to 2021, not much has changed since then.
Here are my top picks for best IPAs brewed right here in Houston and perfect to celebrate with on #NationalIPADay!
Heavy Hands Double IPA – Spindletap Brewery
If you read my Valentines letter to this beer, you know my mad obsession. This beer pours milky bright yellow with vibrant hops qualities present on all corners. This IPA has a strong citrus kick making it the true definition of Texas JUICE! At 8%, its medium body and soft mouthfeel continues to delight my hop head senses with each sip. Cans are generally available in the taproom and local distro markets like HEB. Load up on the case special at the brewery, because you won't want this hoppy adventure to end. Cheers to the heavy weight champ of Houston hazy beers!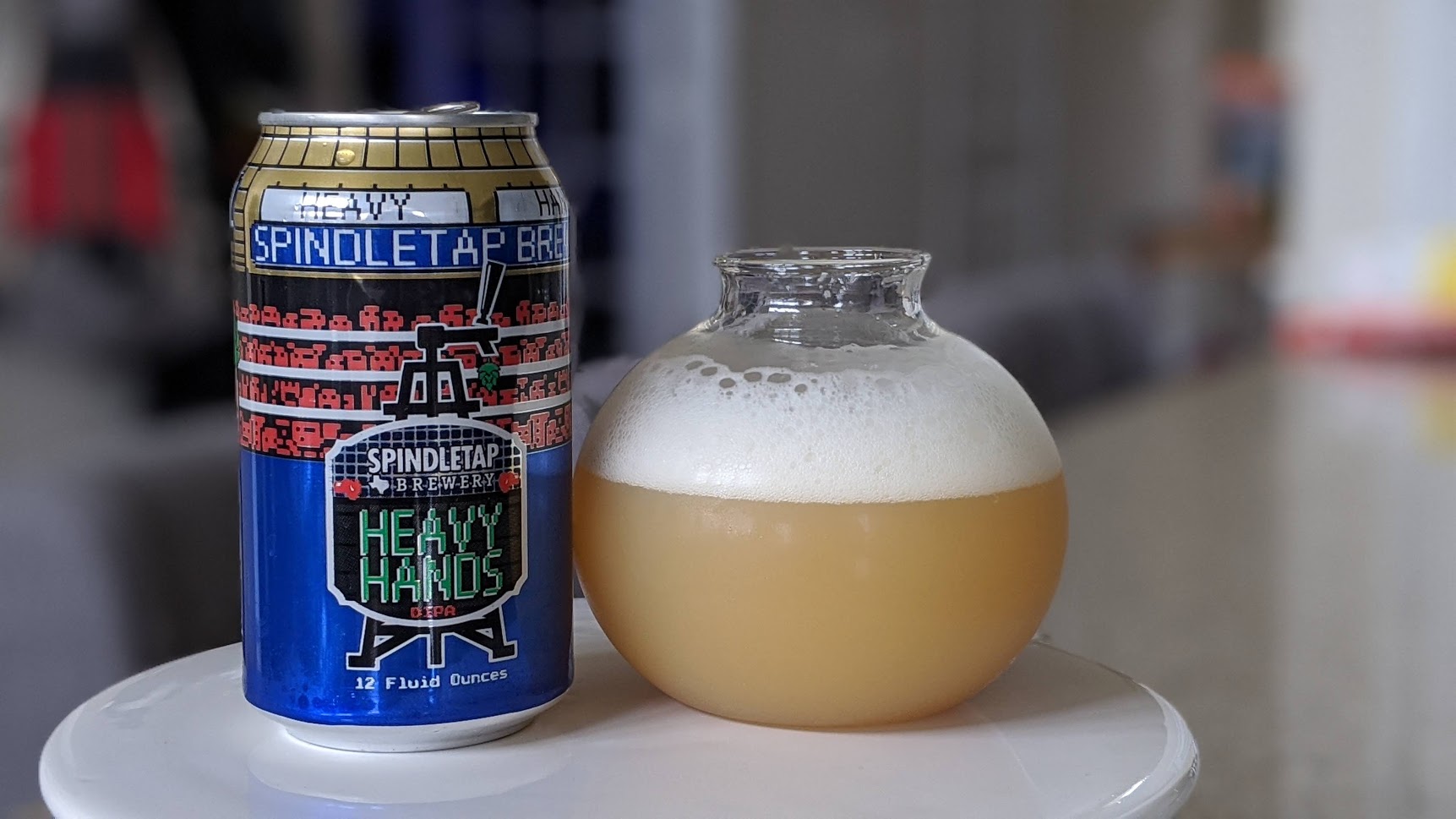 Mini Boss IPA – Eureka Heights Brewing Company
This double dry hopped IPA is the classic example of a tropical citrus IPA. Containing Citra and mosaic in the hop profile, this beer is one of the most balanced IPAs around. Modest amount of bitterness, aroma of bold citrus hops and drying alcohol finish makes this 6.8% IPA are perfect entry IPA for those new to the style. Coincidentally, it also makes a great shotgun beer with its approachable hoppy character. Crack open a cold one and down the hatch it goes!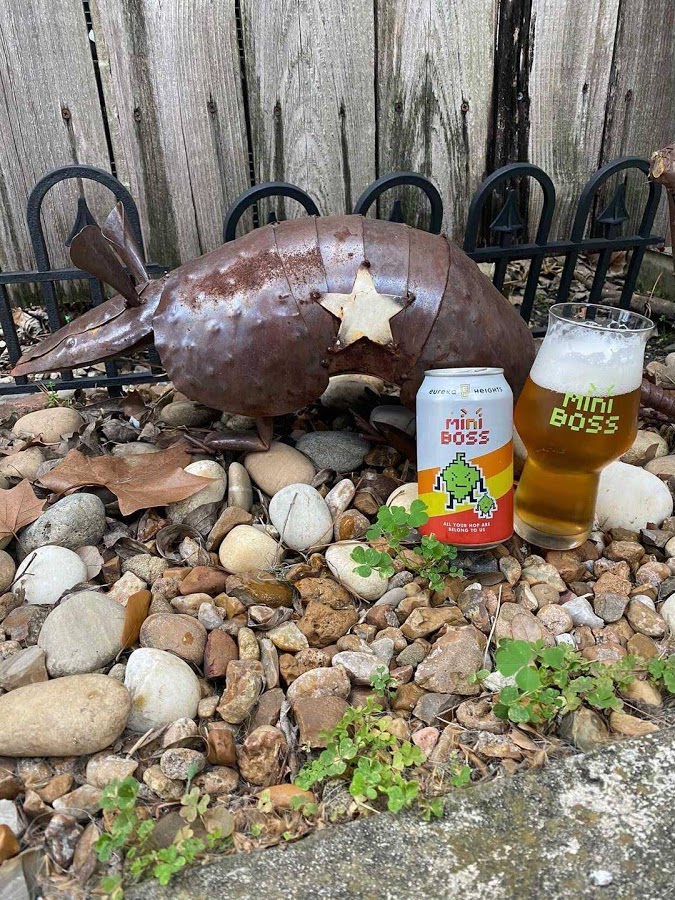 Doc Hoppiday Hazy IPA – Saloon Door Brewing
This beer is my hoppy huckleberry. Coming in at 6.8%, this hazy New England style IPA from Saloon Door Brewing in Webster is an ultra smooth drinkable IPA with all the juicy characteristics hop heads crave. With all Citra hops and its bold tropical juice notes, this beer finishes dry with a slight hop bite on the end. If you are a fan of Heavy Hands, this one is definitely one to try! This brew is available to go from the taproom as well as local distribution markets including Total Wine's all over the state of Texas.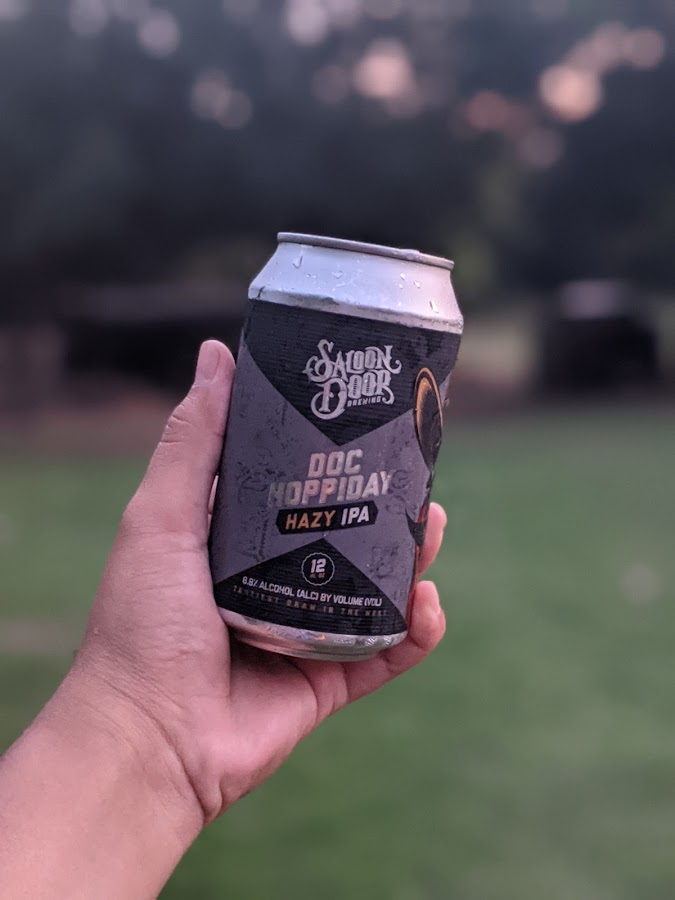 The Haas West Coast IPA – Vallensons' Brewing Co.
It wouldn't be proper to include a list of awesome IPAs and leave off Valle's Haas West Coast IPA. This resinous dank forward west coast style was named after Joe Haas, close friend of the brewery & lifetime mug club member who happens to be a huge fan of this beer and west coast IPAs. The Haas is a dedication beer to all the help and friendship over the years with the Haas family. They have assisted the brewery in many ways, including preparing the original cellar & fermentation system, making runs to Austin for brewery equipment and slinging pints behind the bar.
Weighing in a 7%, this American west coast IPA is brewed with Magnum and Centennial hops for bitterness and then triple dry hopped with Simcoe to reflect an amazing pine citrus aroma. This beer is as traditional as they come. By the way, are you free tonight? Vallensons' is celebrating their first Thursday open to the public with the release of a new DIPA with Sabro, Cascade and Belma hops. Come check out the new taproom digs in Pearland and keep your eyes peeled for a Joe Haas sighting!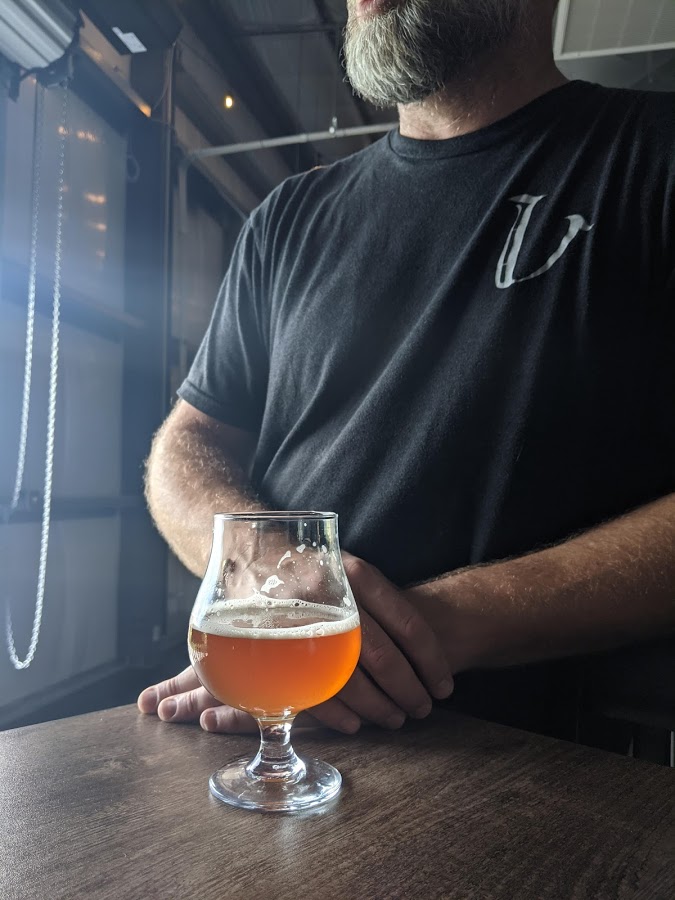 Art Car IPA – Saint Arnold Brewing Company
A classic favorite H-town treat! Art Car IPA is an American IPA featuring a blend of both new and old hop varieties from the Pacific Northwest. Visually, this beer pours golden yellow, nose full of tropical mango and apricot making it very inviting to enjoy. A generous dry hopping of Amarillo, Simcoe and Mosaic brings out the tropical mango and citrus aromatics. I highly recommend a fresh pour directly from the beer garden for the ultimate tasting experience. Best thing about this beer? It can be found nearly all around town including your local gas stations. Check the date if you want, we think its still enjoyable months in!