Flying Saucer Downtown is Opening the Cellar
Talk to any Houstonian Beer Knurd and they will all agree: Flying Saucer Downtown is the OG Houston beer bar. No matter your opinion of other iconic beer bars in this wonderful city, they cannot compete with the volume of beer that Flying Saucer has amassed in its 17 years. With an ever-expanding stockpile, Flying Saucer is opening up the cellar.
In the past, Flying Saucer has only offered about ten different labels from the cellar at any given time. However, manager Josh Justice looked at bars that consistently have an extensive cellar list available, like ChurchKey in Washington, D.C., and realized that all of the incredible beer he receives shouldn't just sit in the back for special occasions. Instead, it should be celebrated and enjoyed with friends. For this initial cellar opening, Saucer is releasing 65 of their 200 or so labels, then sitting back to see where this new menu will take them. After almost two decades of business, Josh is excited to be walking into new territory.
Saucer has made it quite easy to explore the new cellar menu. All of the new bottles are on the regular bottle menu, sorted by style. They are mixed in with the everyday bottle selection, so don't be surprised to see Firestone Walker XVIII near Arrogant Bastard. The hope is that this idea takes off, and Flying Saucer can host a larger cellar menu for everyday purchase. I am seriously excited to see this happen and to see what bottles Flying Saucer will pull out of the cellar next.
A few highlights of the new list: 2008 Avery Mephistopheles, 2013-2015 vertical of Brooklyn  Black OPS, 2008 & 2009 Avery Samael's, 2013 BFM Abbaye De Saint Bon-Chien Grand Cru Rum Barrel, and more Firestone Walker special release than I could ever hope for.
Check some photos and the full list of beers being released below, then go catch some rare and incredible releases at Flying Saucer!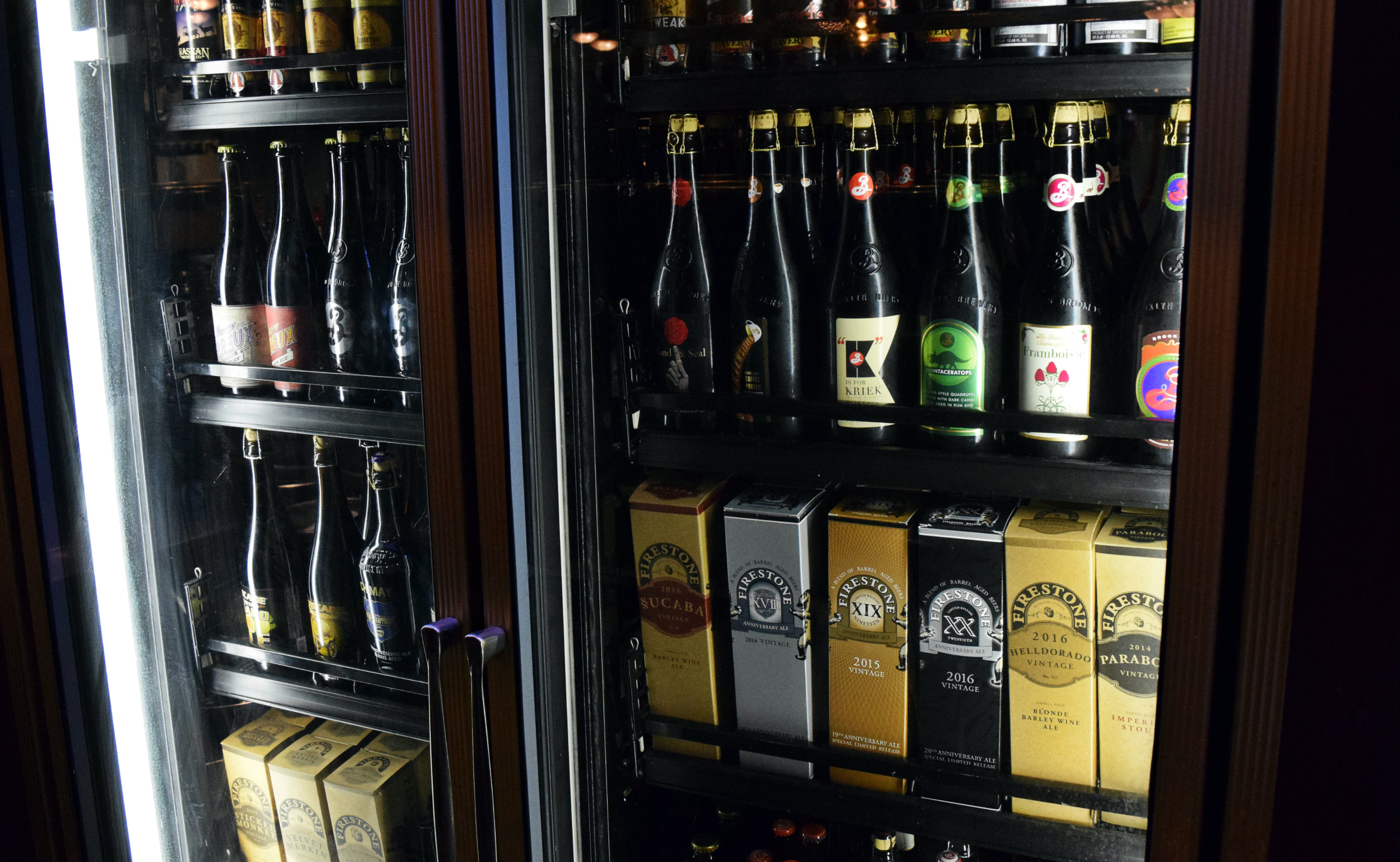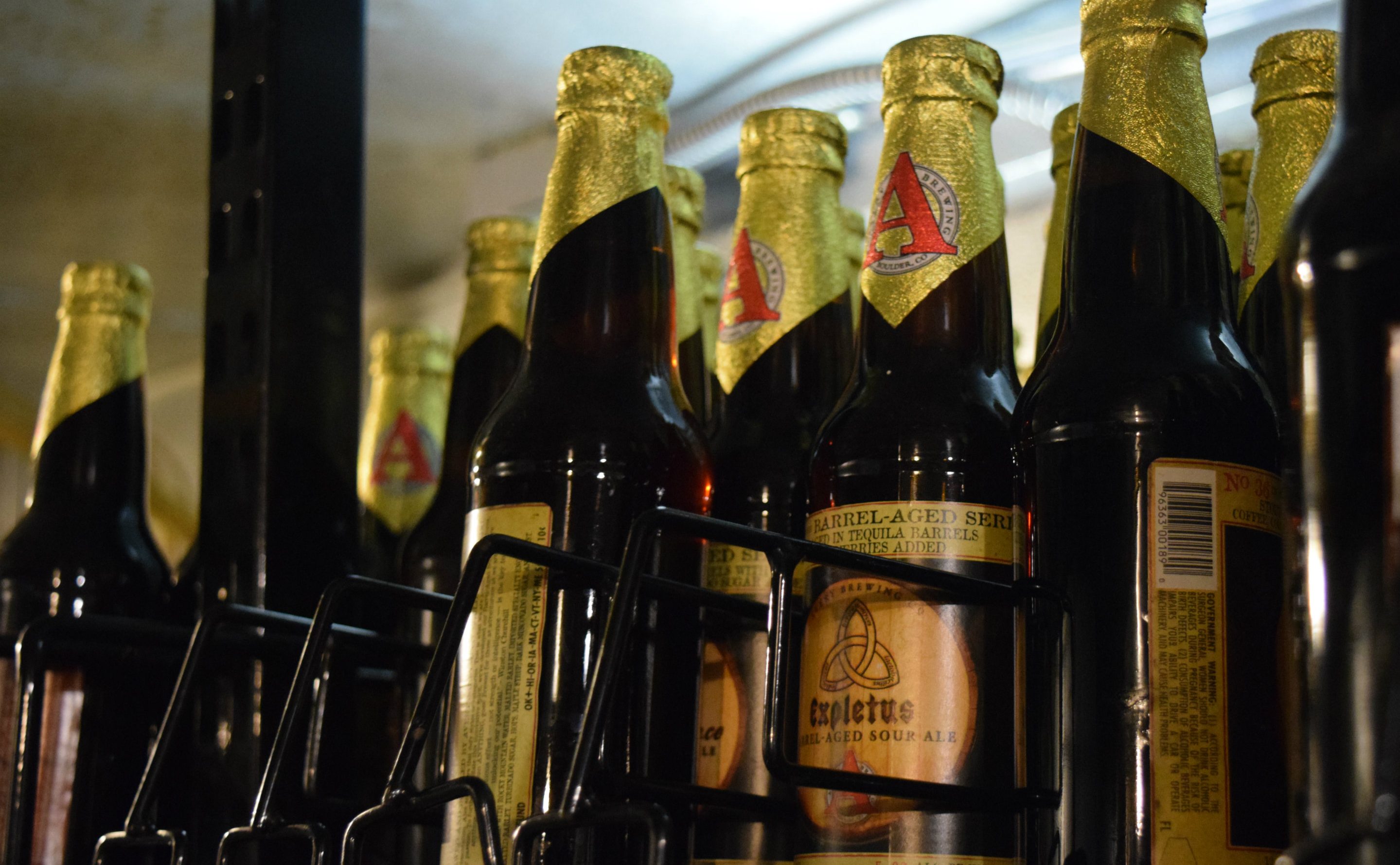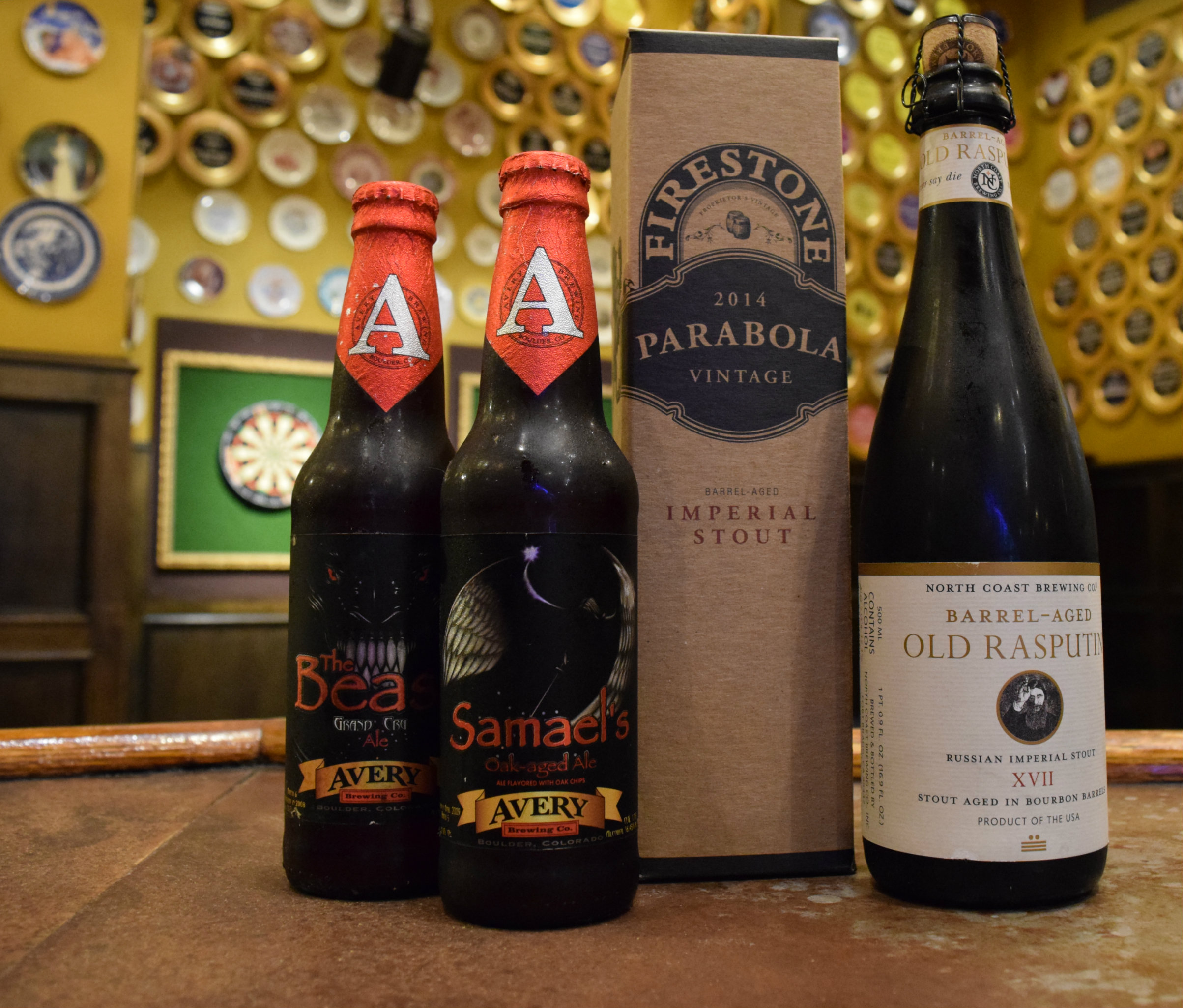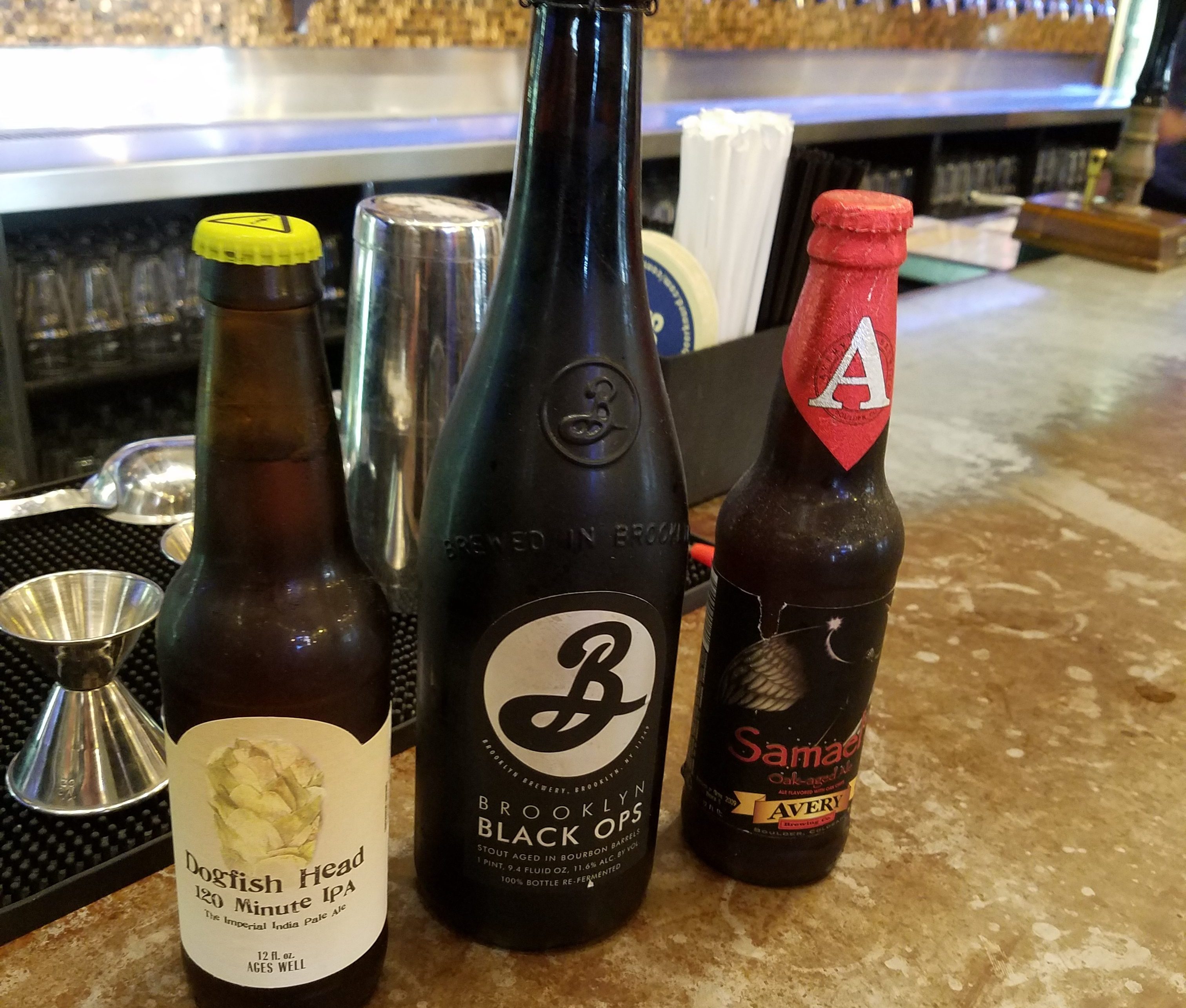 Full Cellar List:
Avery Beast (2008)
Avery Callipygian
Avery Mephistopheles (2008)
Avery Old Perserverance
Avery Rumpkin (2014)
Avery Rumpkin (2015)
Avery Samael's (2008)
Avery Samael's (2009)
Avery Tweak (2014)
Avery Uncle Jacob's (2013)
Avery Uncle Jacob's (2015)
BFM Abbaye De Saint Bon-Chien (2013)
BFM Abbaye De Saint Bon-Chien Grand Cru Sparkling Wine Barrel
BFM Abbaye De Saint Bon-Chien Grand Cru Rum Barrel
BFM Square Root 225
Brooklyn 'K' is for Kriek
Brooklyn Black Ops (2013)
Brooklyn Black Ops (2014)
Brooklyn Black Ops (2015)
Brooklyn Cuvee Noir
Brooklyn Hand & Seal
Brooklyn Quintaceratops
Brooklyn the Discreet Charm of the Framboise
Brooklyn Wild Streak
The Bruery Rueuze
The Bruery Saison Rue
Cascade Figaro
Cascade Sang Noir
Chimay B.A. Grand Reserve
Dogfish Head 120 Minute IPA (2012)
Dogfish Head 120 Minute IPA (2016)
Dogfish Head Red & White
Firestone Walker Helldorado (2016)
Firestone Walker Parabola (2014)
Firestone Walker Stickee Monkey
Firestone Walker Sucaba (2016)
Firestone Walker Velvet Merkin (2013)
Firestone Walker Velvet Merkin (2015)
Mikkeller Spontancherryframboos
New Belgium Le Terroir
North Coast Old Rasputin XVII
North Coast Old Stock (2013)
Oskar Blues B.A. Ten Fidy (2016)
Prairie Apple Brandy Noir (2016)
Prairie B.A. Bomb (2016)
Prairie Birthday Bomb (2016)
Prairie Pirate Bomb
Real Ale Sisyphus (2013)
Real Ale Sisyphus (2014)
Saint Arnold Bishop's Barrel 12
Saint Arnold Bishop's Barrel 14
Saint Arnold Divine Reserve 12