Heights Bike Trail Brewery Tour – Sunday May 7th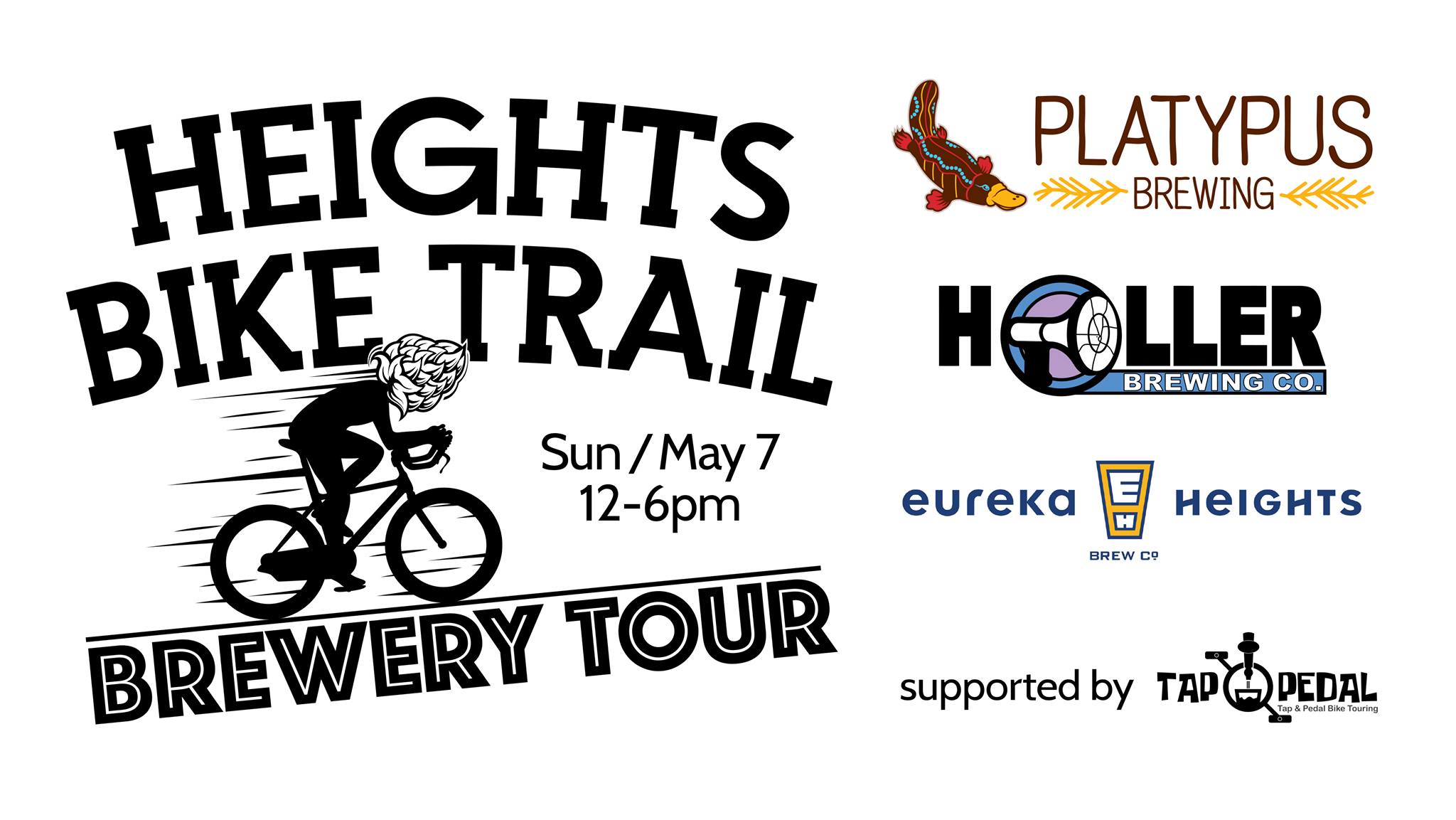 This Sunday, May 7th, Holler, Platypus, and Eureka Heights are teaming up for a 3-stop brewery tour – on bikes. The majority of the route will be along the Heights Hike & Bike trail or on dedicated bike lanes, so it should be an easy ride. It's even easier when you think about everyone who just completed the MS 150.
It will work a lot like the Saint Arnold pub crawls: pick up a card at your first stop, get it stamped at all 3 stops, and earn a free t-shirt. The shirts have to be picked up at Eureka Heights, so there are two strategies: 1) park at Eureka Heights, bike to Platypus & Holler, then bike back to your car, or 2) park at Holler, bike to Platypus, then to Eureka Heights, and return back to your car at Holler. Either way it's less than a 10-mile round trip (Google Maps says that will take about an hour). If you want a group experience, Tap & Pedal Bike Touring will lead a group from Holler at 1pm.
If you don't have a bike (or if you're like me and your tires are always flat) there is a B-cycle station a 5-minute ride away from Holler at Stude park or a 7-minute ride away from Holler at Spotts park. Bonus: if you choose Spotts park and you return the bike around sundown then you can also watch the Waugh bridge bats take off.
(Hopefully we don't actually need to tell you this, but please bike and drink responsibly. If you don't feel safe biking, let a member of the brewery staff know and they will store your bike overnight.)
Heights Bike Trail Brewery Tour

Sunday, May 7th
12-6PM

More details and RSVP at the Facebook event here.